Pope Francis Kisses Severely Disfigured Man And Prays With Him
Pope Francis blessed a man with facial deformities during today's general audience at the Vatican.
Pope Francis was departing St. Peter's Square after Wednesday's general audience when he saw a severely disfigured man amidst the crowd of worshippers.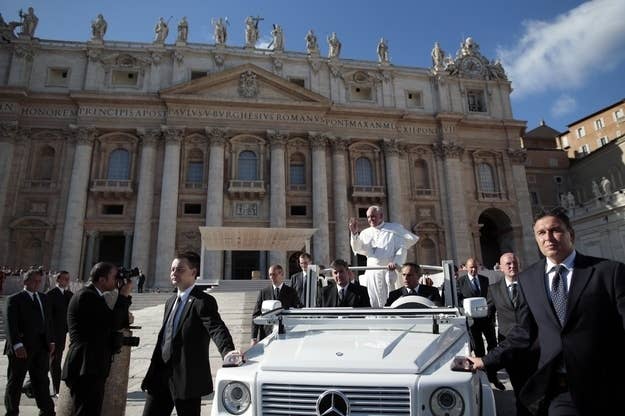 Ignoring the deformities covering the man's face and neck, Pope Francis descended from his vehicle, walked to the sick man, and kissed him on the forehead.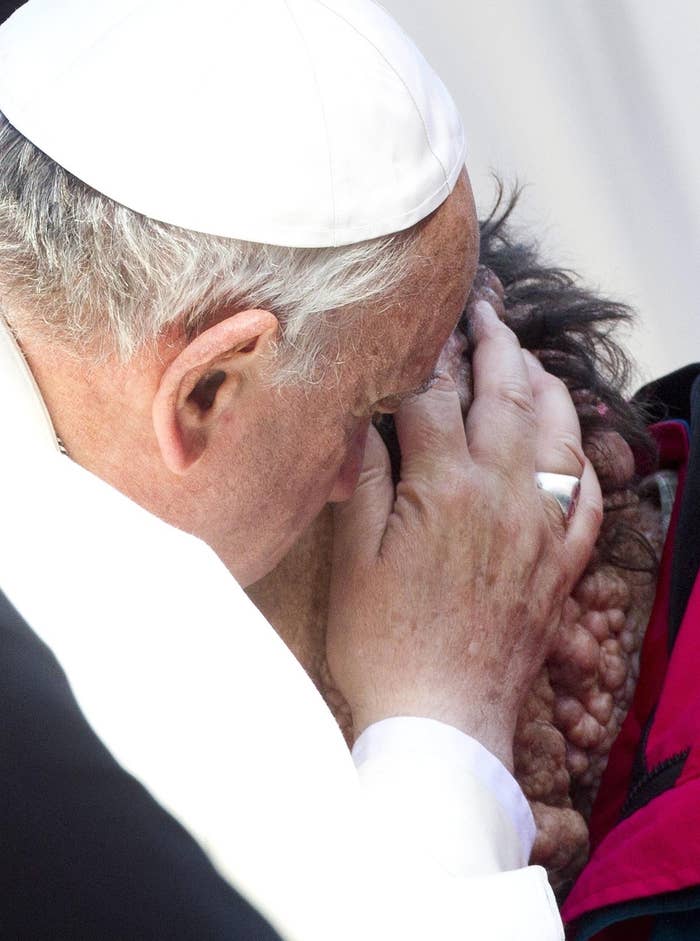 The pope then laid his hands on the man's head and began to pray.