Pope Francis Hangs Out With A Baby Sheep, Hard To Say Which One Is Cuter
The pope visited a live nativity scene and started wearing livestock as fashion accessories.
On Monday, Pope Francis visited a live nativity scene at a church on the outskirts of Rome to celebrate Epiphany.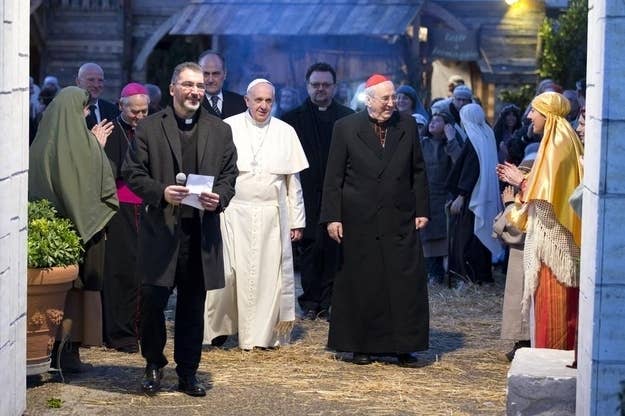 More than 200 people dressed in period clothes took part in the reenactment...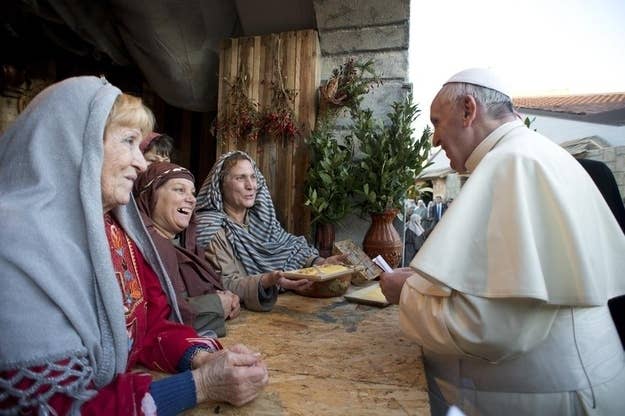 As did many animals.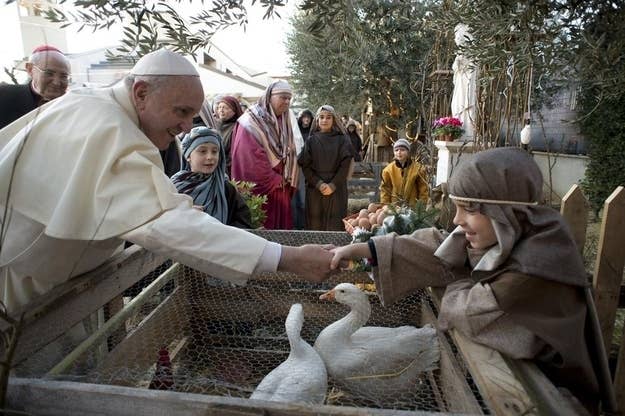 The pope greeted all of the participants and many of the parishioners who attended the lively event.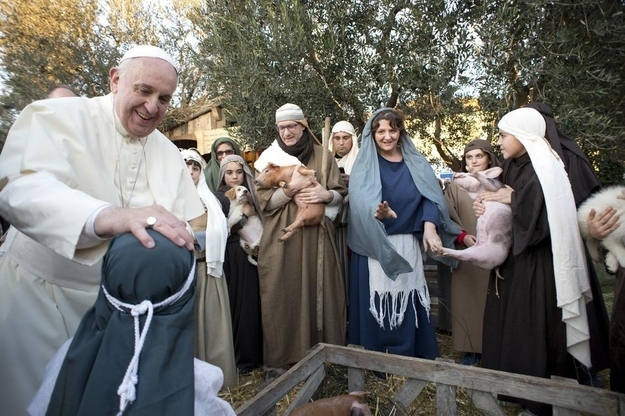 The live nativity is held annually to celebrate the day when the three kings, or Magi, arrived in Bethlehem to pay homage to the baby Jesus.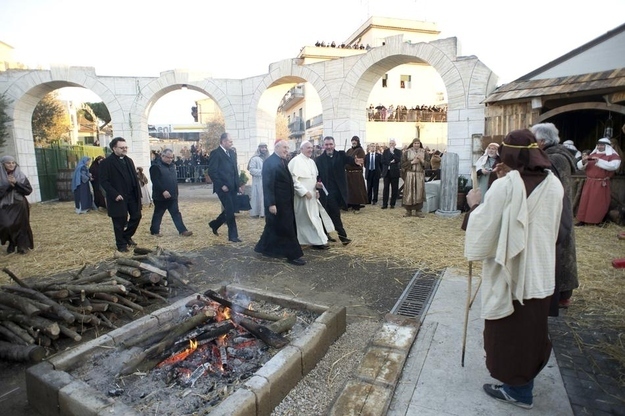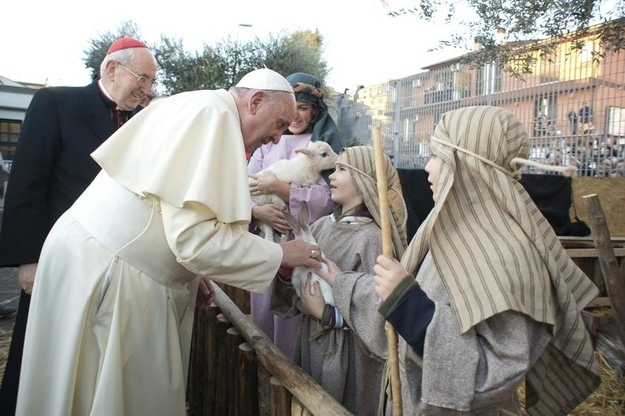 While visiting the "shepherds," the pope made friends with a lamb...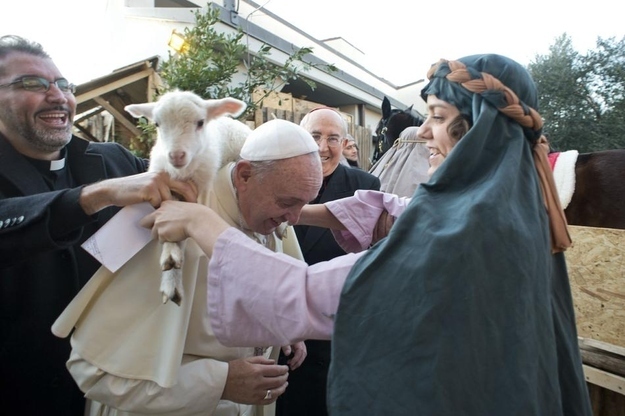 And carried the baby sheep on his shoulders.