Pope Francis Gives Two Kids A Ride In The Popemobile
After greeting a group of schoolchildren, the pope invited two of the students to join him for a ride around St. Peter's Square.
During his general audience on Wednesday, Pope Francis stopped the popemobile and went over to greet a group of fifth-graders from Perugia, Italy.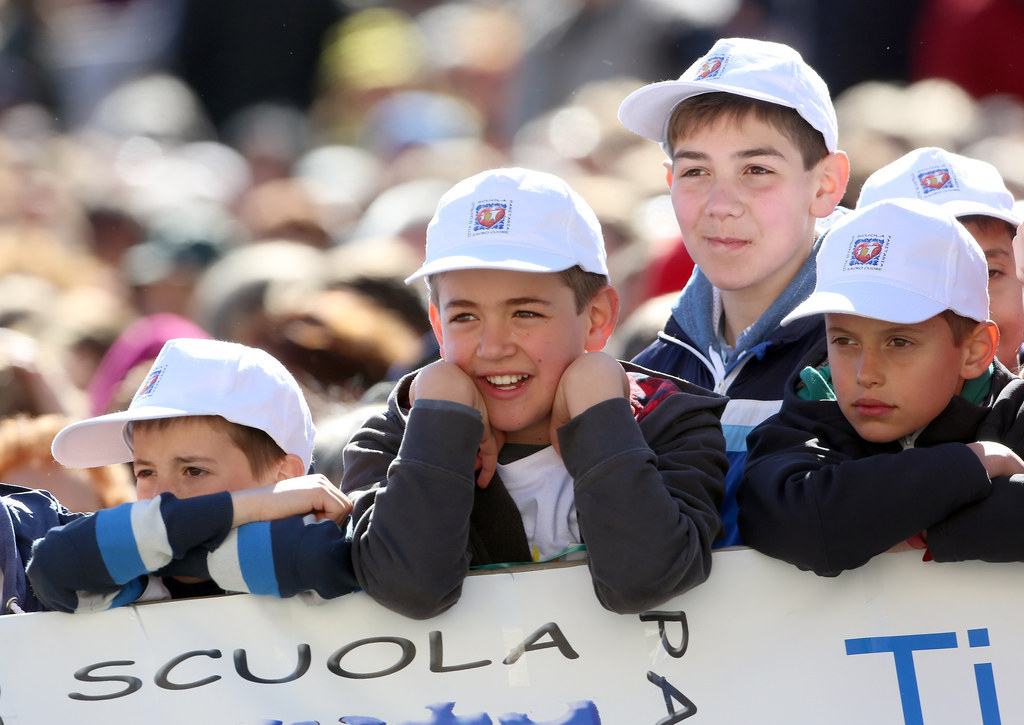 Seemingly joking, he asked the students if anybody wanted to go for a spin around St. Peter's Square with him. Lots of people volunteered.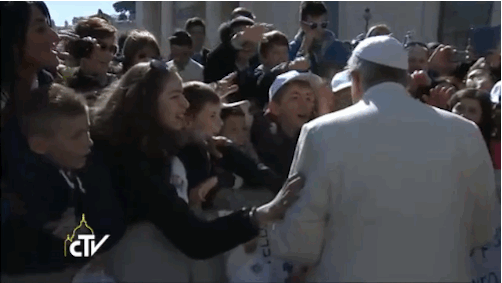 Pope Francis picked 11-year-olds Livio Bastianelli and Davide Maria Bianchi, and two of his ushers helped the boys over the barricade.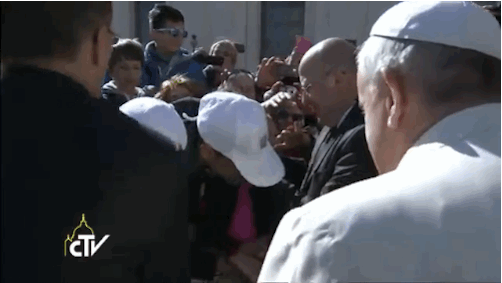 Then they climbed aboard the popemobile...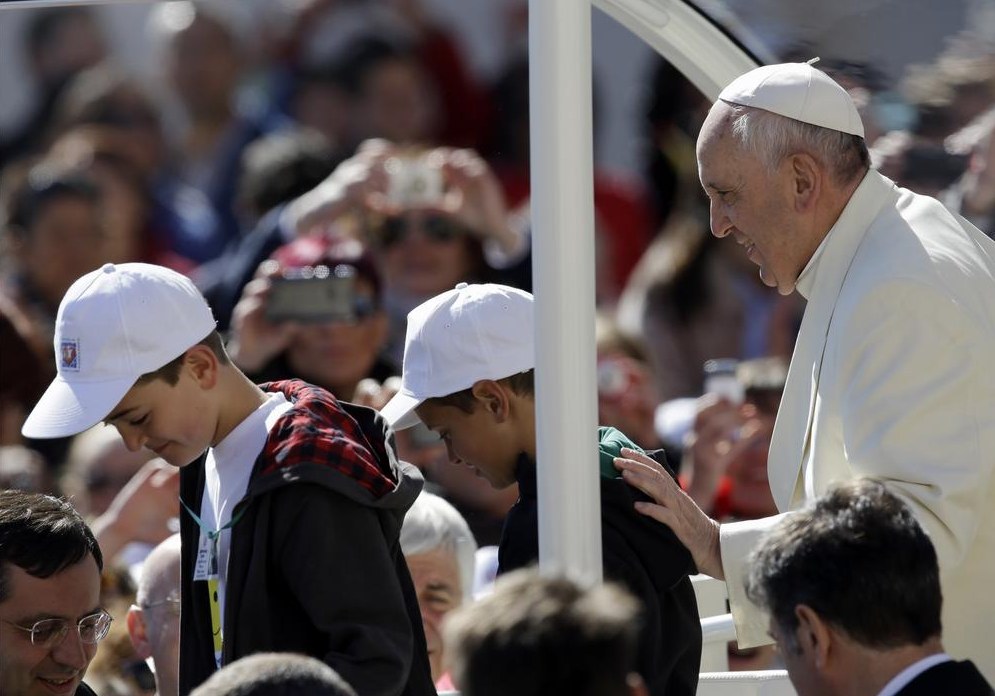 And they were off!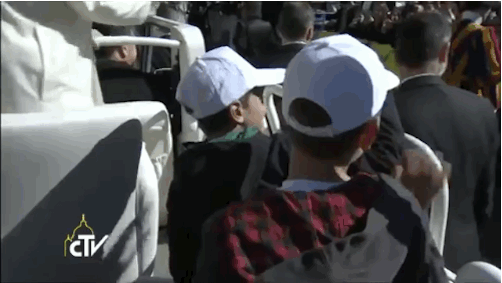 Bastianelli later told the Associated Press, "I was really excited. That never happens!"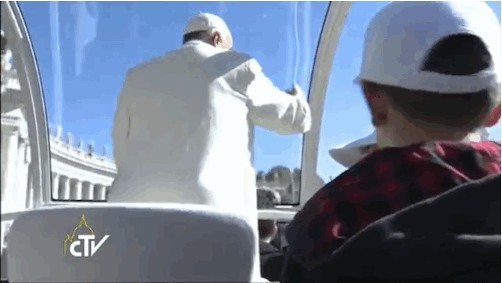 When he reached the front of the square, Pope Francis blessed the boys and sent them back to rejoin their group.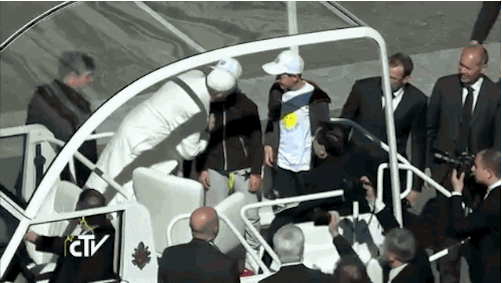 Watch the once-in-a-lifetime ride.
Vatican Press Office / Via youtube.com