Pope Francis officially began his ministry as leader of the Catholic Church during his inaugural Mass on Tuesday morning.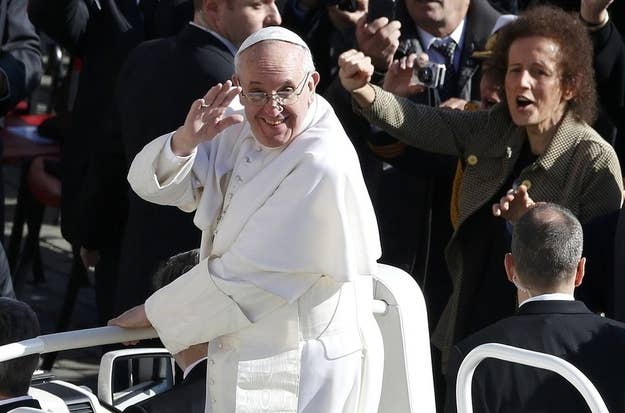 Catholics from around the world have traveled to Rome over the past week in order to witness the historic event.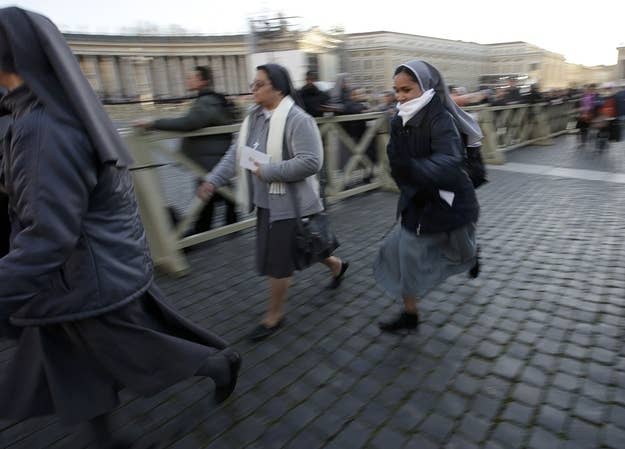 The ceremony began at St. Peter's tomb, where the new pope received the fisherman's ring, symbolizing the papacy, and the wool stole — called a "pallium" — which symbolizes his role as shepherd of 1.2 billion Catholics worldwide.
Pope Francis next took to his open-air Popemobile and delighted the crowds outside the Vatican by taking a long ride through St. Peter's Square.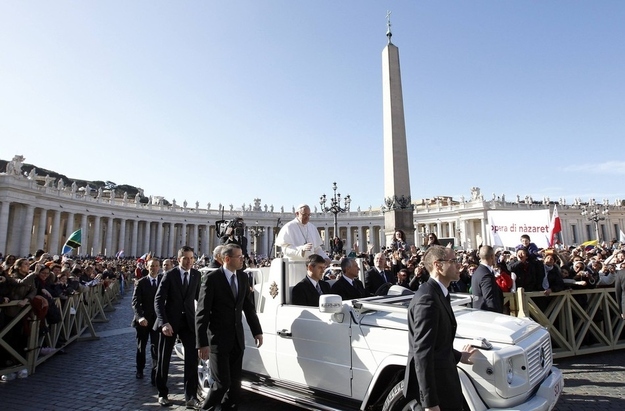 Italian media estimated that the crowds for the inaugural Mass could reach 1 million; early reports from American media outlets guessed "tens of thousands." The Vatican said the actual size was between 150K–200K.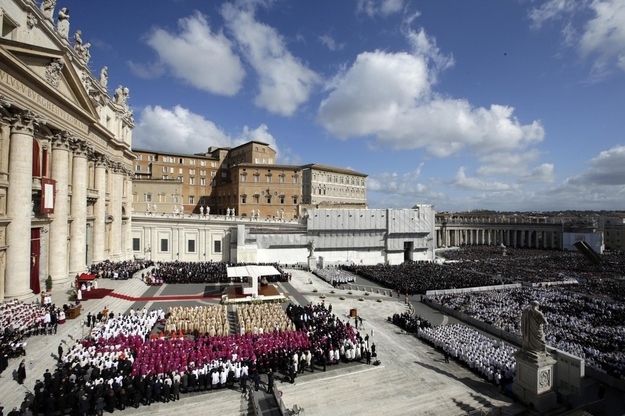 The new pope took time to pat babies' heads before Mass.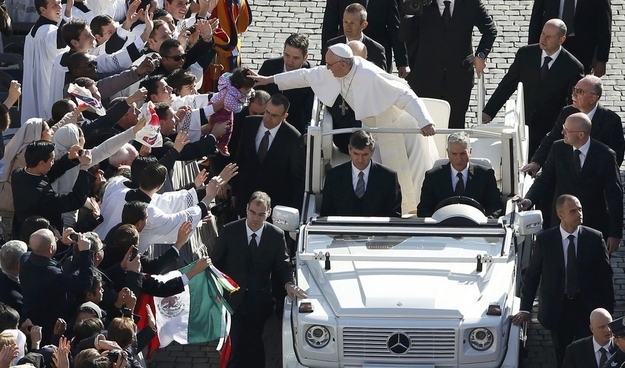 He even exited the Popemobile to bless a disabled man in a wheelchair.
During the service, Pope Francis emphasized care for the poor and helpless — a message that he has repeated since his election as the Church's new leader.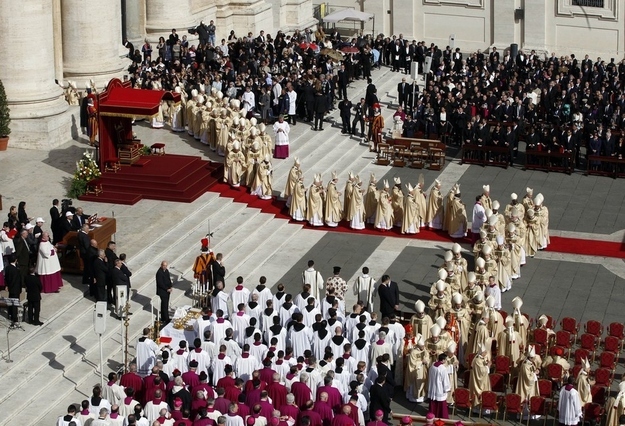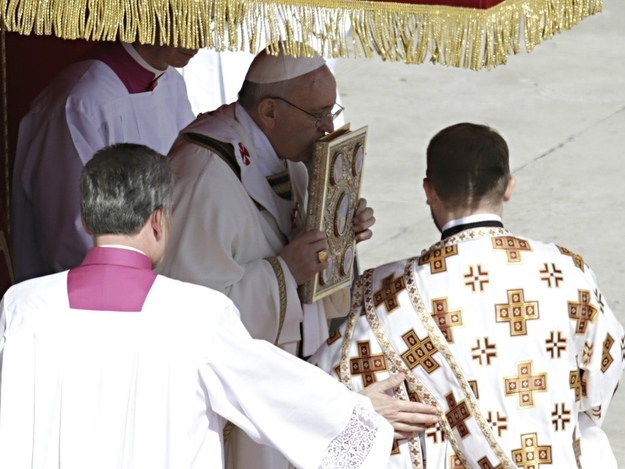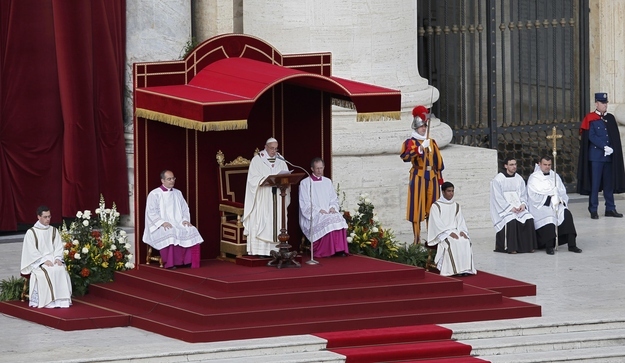 German Chancellor Angela Merkel, U.S. Vice President Joe Biden, Argentine President Cristina Fernandez, Taiwanese President Ying-Jeou Ma, Zimbabwe President Robert Mugabe, Prince Albert of Monaco, and Bahrain Prince Sheik Abdullah bin Haman bin Isa Alkhalifa were among the many VIPs in attendance, according to The Associated Press. Some 132 official delegations attended, including more than a half dozen heads of state from Latin America.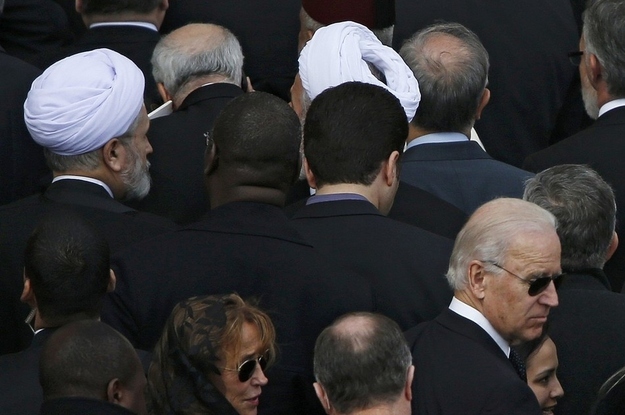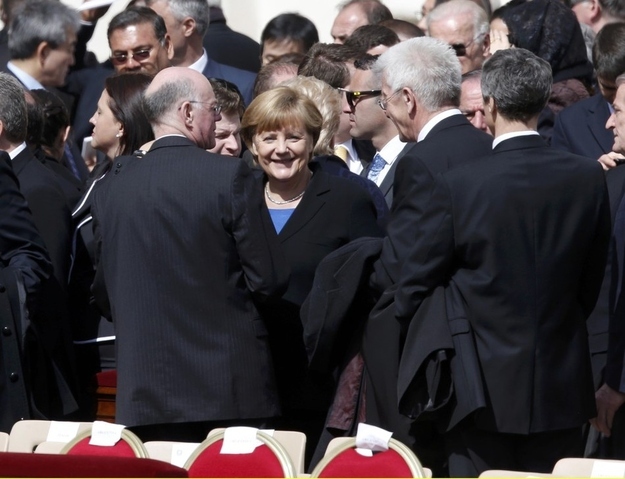 Pope Francis addressed these world leaders in his homily: "Please, I would like to ask all those who have positions of responsibility in economic, political, and social life, and all men and women of goodwill: Let us be "protectors" of creation, protectors of God's plan inscribed in nature, protectors of one another and of the environment. Let us not allow omens of destruction and death to accompany the advance of this world!"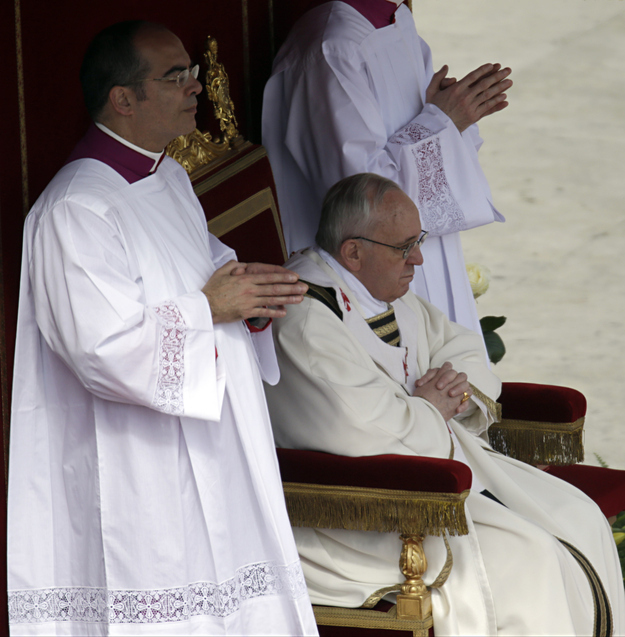 More than 500 priests distributed Communion to the faithful in St. Peter's Square during Mass.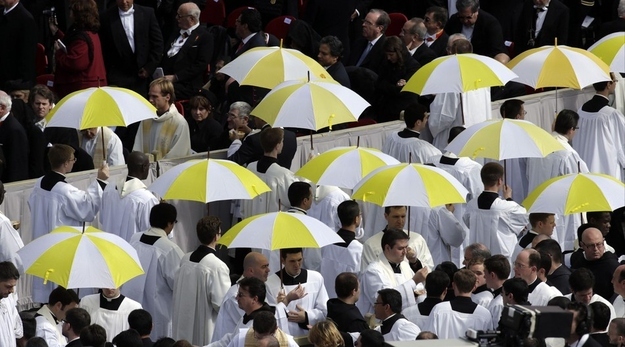 The timing of the inaugural Mass holds special significance to Catholics. Pope Francis chose the Feast of St. Joseph (March 19), the father of Jesus, as the day he would become the "Holy Father" of the Church.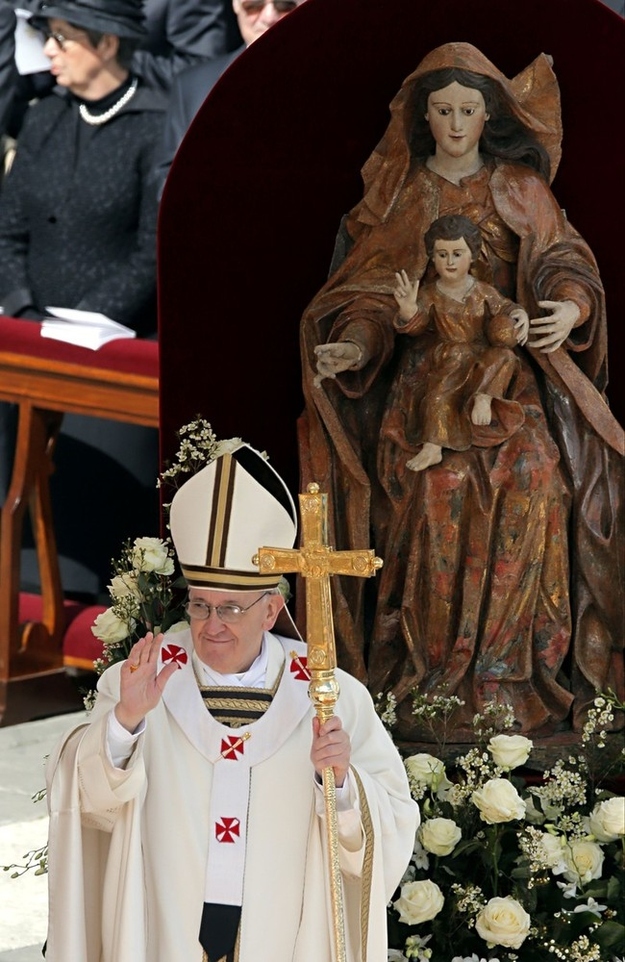 Argentinian Catholics awoke hours before dawn to watch their native son's inaugural Mass. In Buenos Aires, giant screens were set up outside the city's churches.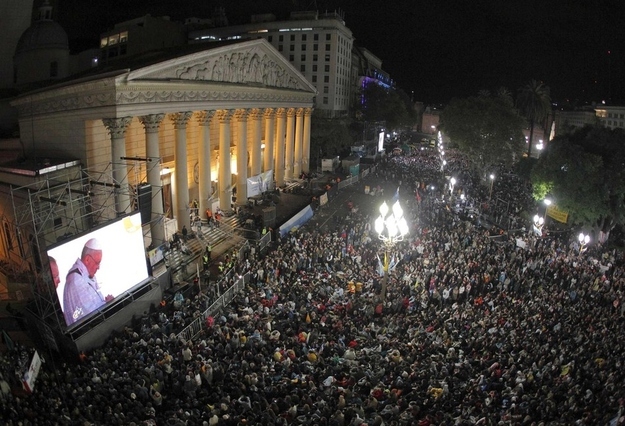 Minutes after the Mass concluded, the new leader of the Catholic Church tweeted two messages.