Pope Francis Asks Forgiveness For Church Sexual Abuse And Vows Action
"I feel compelled to personally take on all the evil ... and ask forgiveness."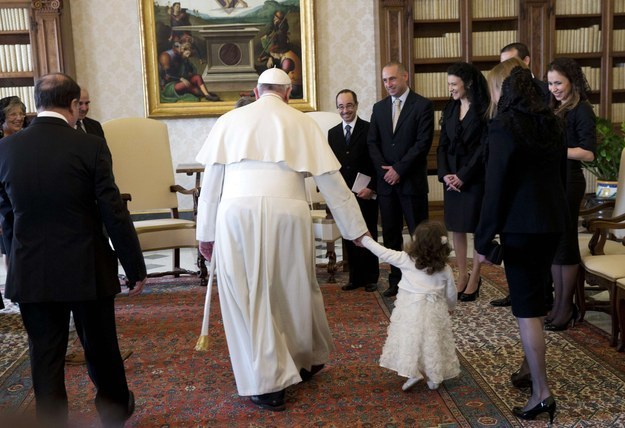 In his strongest remarks to date on clerical sexual abuse, Pope Francis asked the victims for forgiveness and swore that the Catholic Church would not take "one step backward" in dealing with the problem. The pope deviated from his planned remarks in an audience with the International Catholic Child Bureau [BICE] at the Vatican on Friday in order to address the issue of sexual abuse by priests, according to a Vatican Radio report.
"I feel compelled to personally take on all the evil, which some priests, quite a few in number, obviously not compared to the number of all the priests, to personally ask for forgiveness for the damage they have done for having sexually abused children," he said. "The church is aware of this damage; it is personal, moral damage carried out by men of the church, and we will not take one step backward with regards to how we will deal with this problem, and the sanctions that must be imposed. On the contrary, we have to be even stronger. Because you cannot interfere with children."
Pope Francis has received criticism for his perceived lack of action on the issue of clerical sexual abuse. In an interview in March, he said that "no one else has done more" than the church to root out abuse. Also, he has yet to meet with abuse victims, as his two predecessors did, although a recent interview with New York Archbishop Timothy Dolan indicates that the leader of the Catholic Church plans to do so soon.
However, these remarks and the recent formation of a special Vatican commission to combat the sexual abuse of children may indicate that the pope plans to take a stronger, more vocal stance on this issue.