Police Say A Mother Used Tacos To Distract A Fake Cop With A Gun Who Was Threatening Her Family
The Los Angeles County Sheriff's Department praised the "Brave Momma Bear" for her quick thinking, which led to the fake cop's arrest.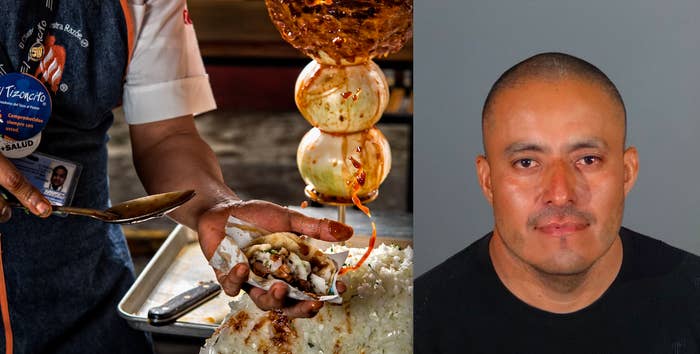 A California woman's quick thinking and offer of street tacos led to the arrest of a man impersonating a cop who threatened her family with a gun, police said.

The Los Angeles County Sheriff's Department praised the woman's "momma bear instincts" for de-escalating a potentially dangerous situation and finding a way to alert the authorities in a press release Monday.

The mother, her husband, and four children stopped for dinner at a taco truck on Valley Boulevard in the City of Industry at 6:32 p.m. Sunday on their way home from a family day at a water park.

As the family of six ate some carne asada tacos in their parked minivan, a "dangerous stranger" on a bicycle approached the open vehicle and began to "intimidate and terrorize" them. The man, who showed the family that he had a firearm concealed in his waistband, flashed a badge and claimed to be an undercover police officer.

"A mother's instinct immediately kicked in and she knew the stranger was not a cop and that he may harm her family," police said in the press release. "The mother instantly began to put together a plan in place to distance her husband, three daughters and toddler who was still buckled in his car seat inches away from the man with a gun."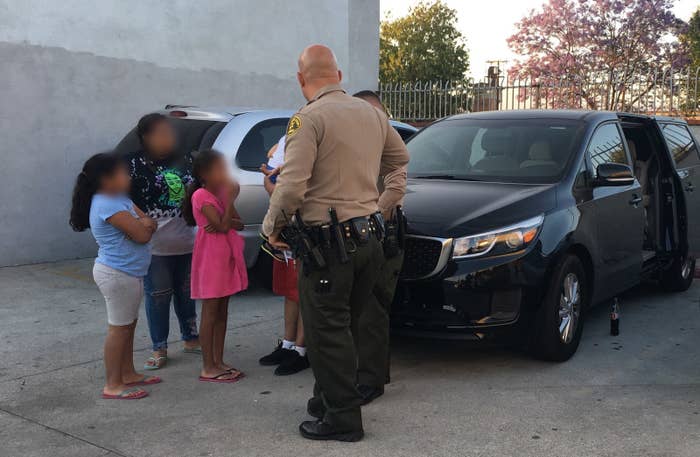 After handing over her purse to the man, the mother offered him one of her tacos and then excused herself, saying that she needed to grab more napkins from the taco truck.

The fake cop didn't stop her from leaving the van, and when she got to the taco truck, the mother quietly explained the situation to the truck owner and the customers waiting in line, and asked them to call 911 without looking at the armed man or causing a commotion.

After she returned to her family, deputies arrived on the scene "within minutes." When the man saw the approaching patrol cars, police said, he threw the gun into the minivan and attempted to get inside the vehicle. Officers quickly separated him from the family and recovered the firearm.

The fake cop, later identified as Juan Rodriguez, 38, was placed under arrest and is facing felony charges of child endangerment, impersonating a peace officer, and outstanding warrants.

"We want to thank the community members who immediately called law enforcement to report the suspicious activity," police said in the press release.

"We want to give a shout out to the brave mother whose momma bear instincts kicked in and she was able to deescalate the situation, plan a distraction and found a way to get deputies to her location immediately."