Another Restaurant Was Reportedly Targeted By "Pizzagate" Conspiracy Theorists
Roberta's in Brooklyn reportedly received two threatening phone calls as result of being dragged into the "Pizzagate" conspiracy theory.
Roberta's, a popular pizza restaurant in Brooklyn, has reportedly been receiving threatening phone calls after getting dragged into the "Pizzagate" conspiracy theory.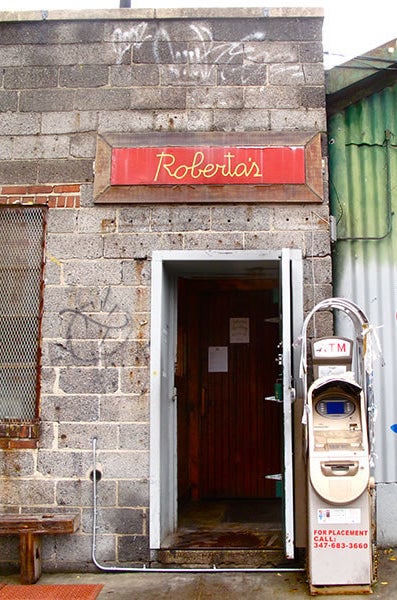 Roberta's filed a police report about the harassment last week citing two phone calls, DNAInfo reported Wednesday.
On Dec. 1, a caller told a worker who answered the phone, "You are going to bleed and be tortured." Roberta's employees reportedly received a similar call the next day explicitly asking about the restaurant's ties to "Pizzagate."
"Pizzagate" is the unhinged conspiracy theory that claims HIllary Clinton and other Democratic operatives ran an occult underage sex slavery ring. The hoax rose to mainstream prominence on Sunday when an armed man who claimed to be investigating the theory fired shots in a Washington, DC restaurant targeted by "Pizzagate" supporters.
BuzzFeed News has reached out to Roberta's and New York police for details.
Roberta's appears to have attracted attention from conspiracy theorists because Hillary, Bill, and Chelsea Clinton attended a private party at the Bushwick restaurant held in honor of Democratic donor Susie Tompkins Buell in September 2012.
"Pizzagate" conspiracy theorists have been targeting Roberta's in Reddit threads and on social media for the past few weeks.
And a YouTube video that compiled fake "evidence" from these accounts, along with photos of children at Roberta's, was viewed more than 10,000 times before it was removed Wednesday afternoon.