On the final night of the Democratic National Convention, the parents of a Muslim-American soldier killed in action, Humayun Khan, appeared onstage.
Humayun Khan was killed in 2004 at the age of 27 while protecting his unit in Iraq.
His father, Khizr Khan, criticized Donald Trump's divisive anti-Muslim and anti-immigration rhetoric in a powerful speech from the DNC stage.
"Hillary Clinton was right when she called my son 'the best of America,'" he said. "If it was up to Donald Trump, he never would have been in America."
He then turned to the camera to address Trump directly: "You have sacrificed nothing, and no one. We cannot solve our problems by building walls and sowing division."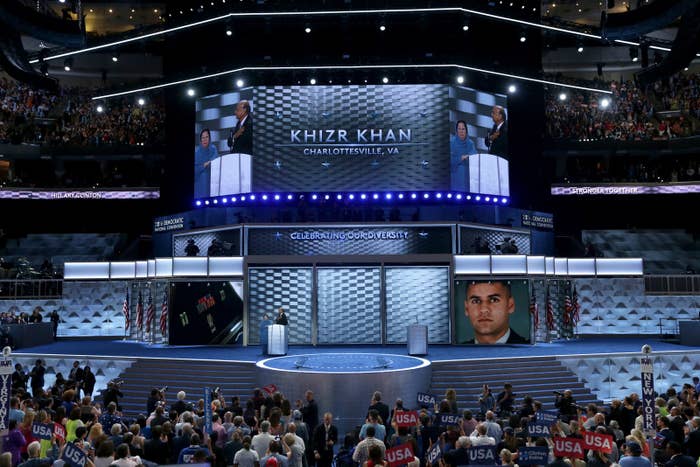 However, in what appears to be a response to the scrutiny of Khan and his family, people visiting Arlington National Cemetery have begun to leave remembrances at the fallen soldier's grave.
On Monday morning, there were bouquets, flower arrangements, and notes addressed to Khan's parents.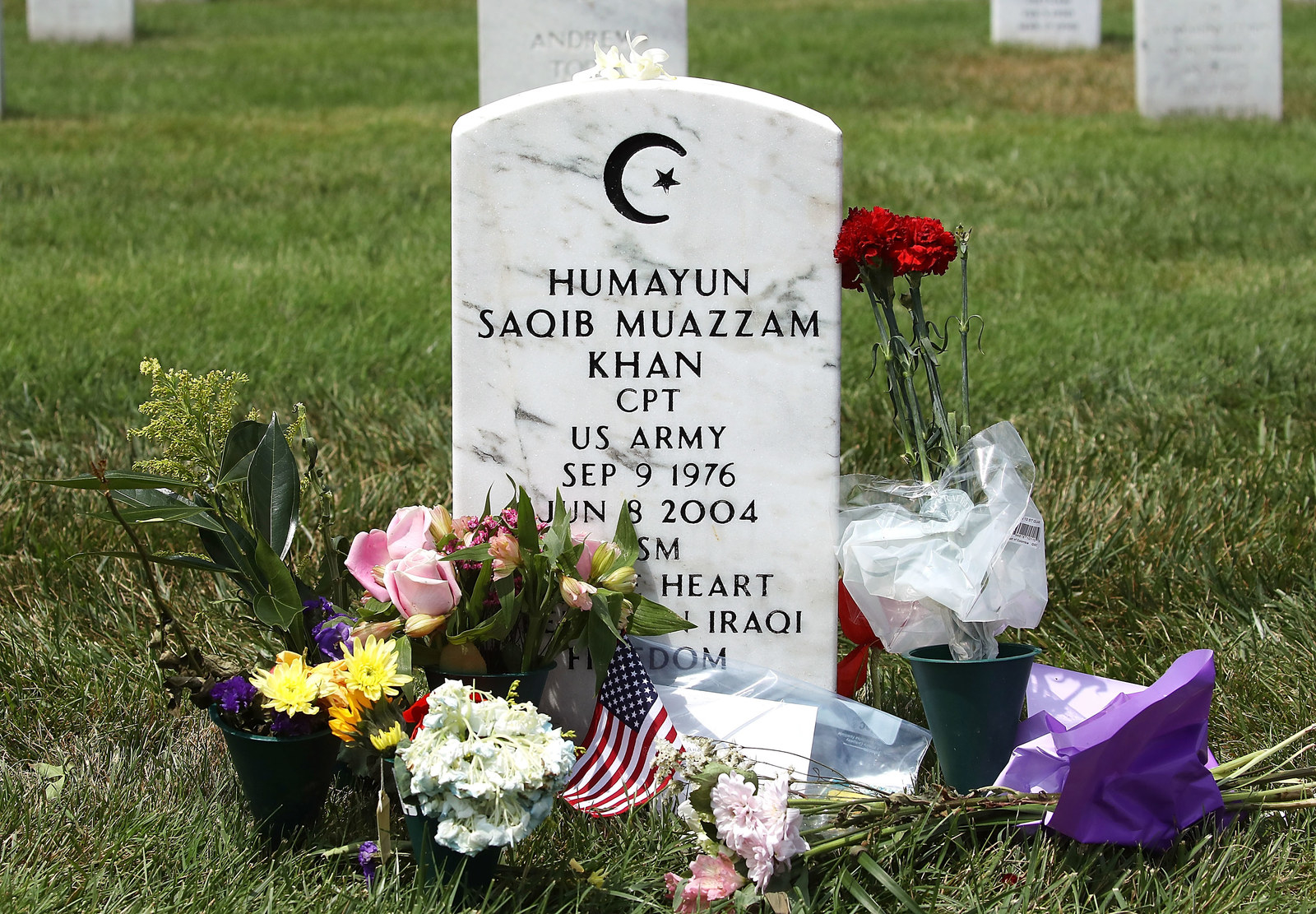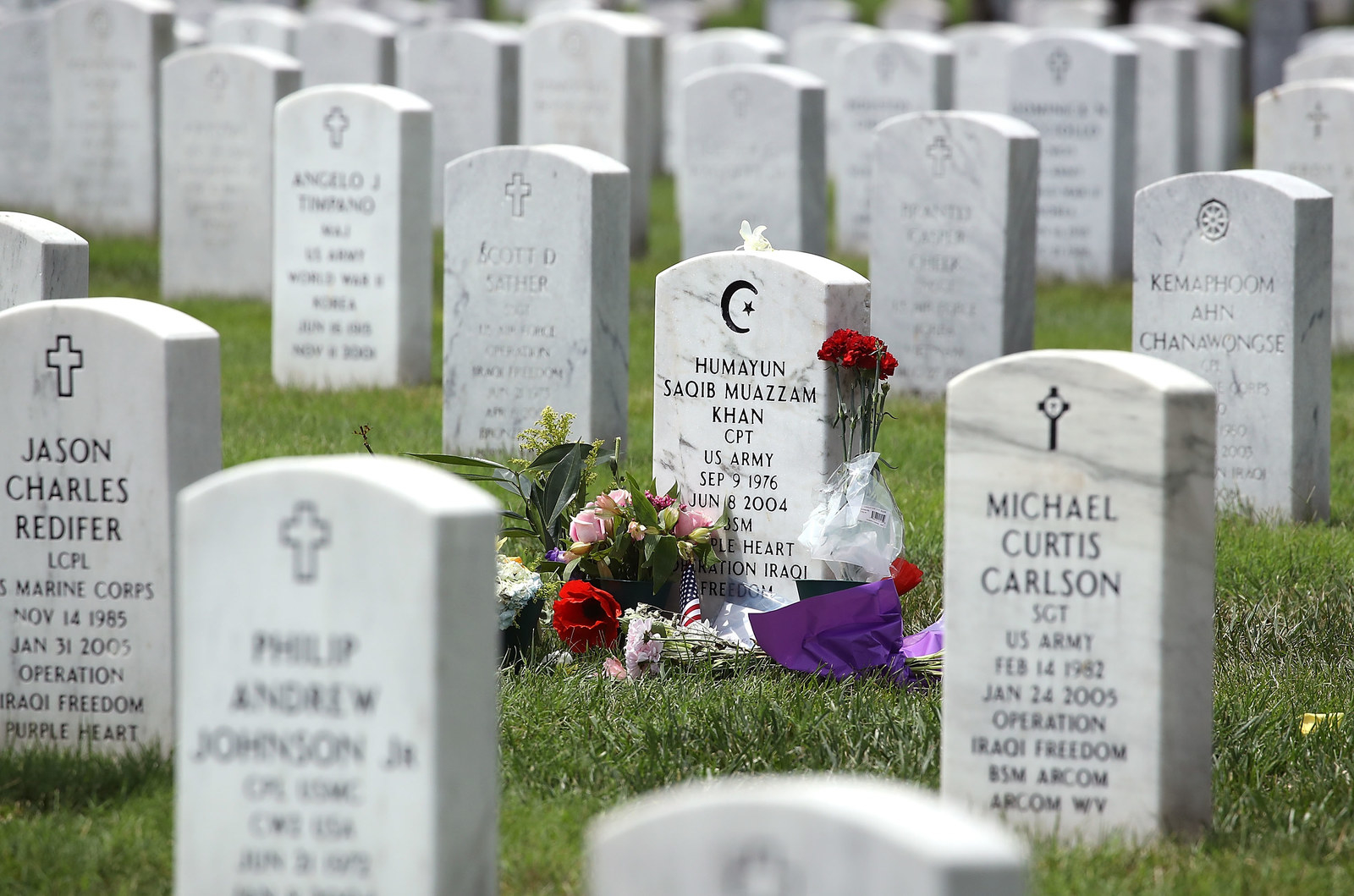 By Tuesday, when BuzzFeed News visited Khan's gravesite, the pile of flowers and letters had grown even more.
There were many plastic bags filled with letters to Khan's family that appeared to have been added by different visitors.
Some of the arrangements appeared to have been delivered to the cemetery by people who couldn't make it in person.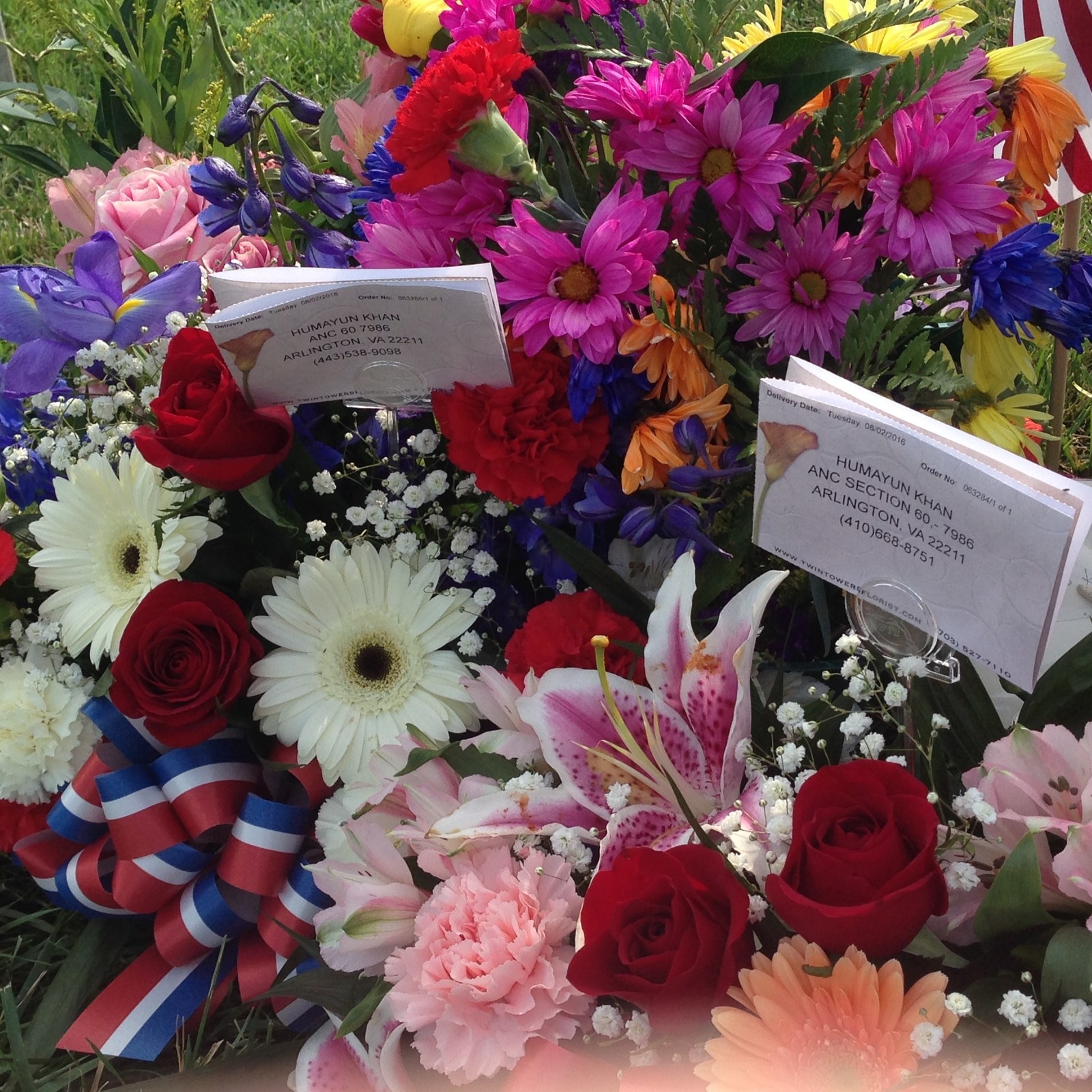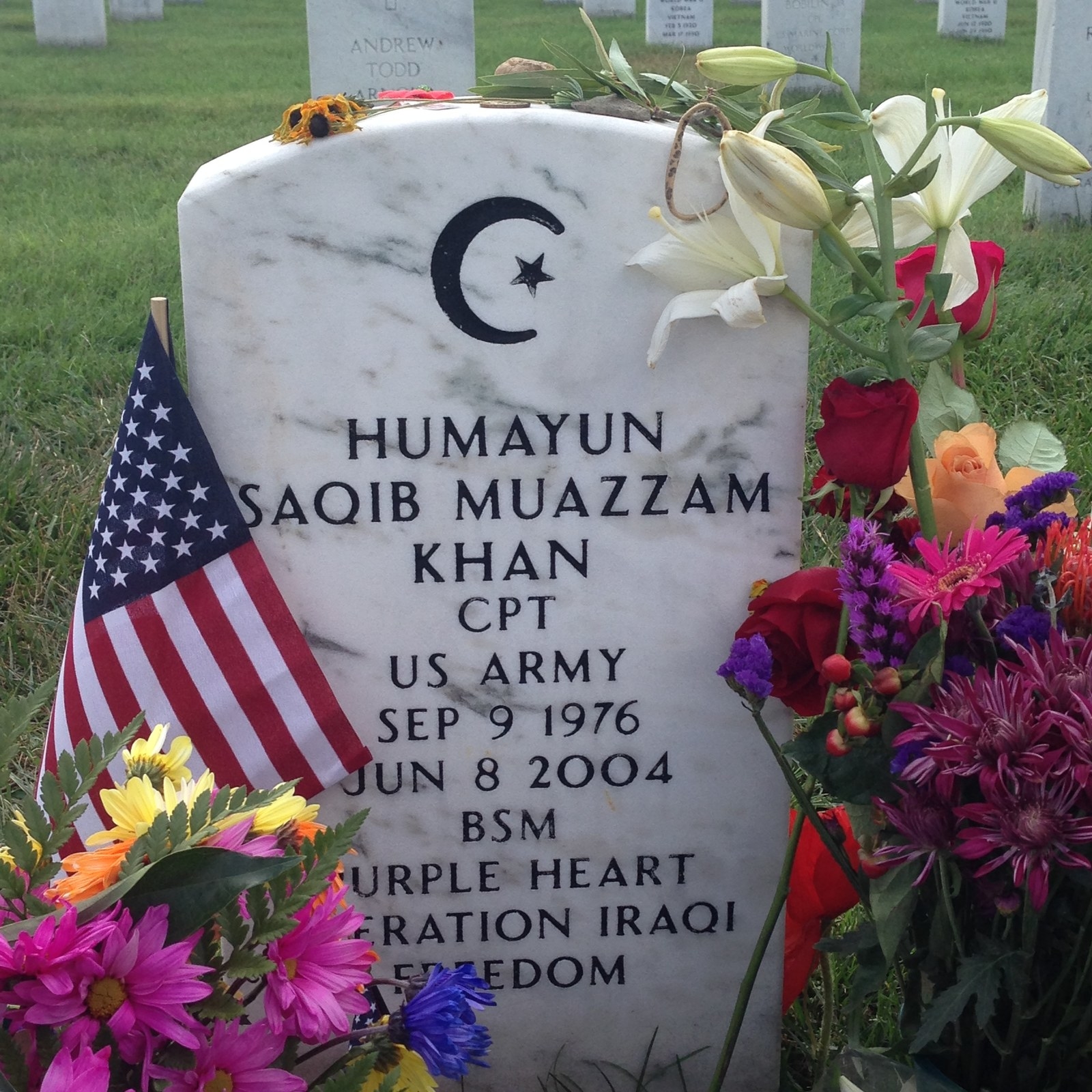 Humayun Khan: In death, a focal point of political rhetoric, and of gratitude and patriotism.