Palestinian Groom Smuggles Bride Through Tunnel
Love knows no borders.
When his Egyptian bride was not given a permit to enter the Gaza Strip through the Egypt-Gaza border gate, Palestinian groom Emad al-Malalha, 21, was forced to find another way to bring 17-year-old Manal Abu Shanar to their wedding.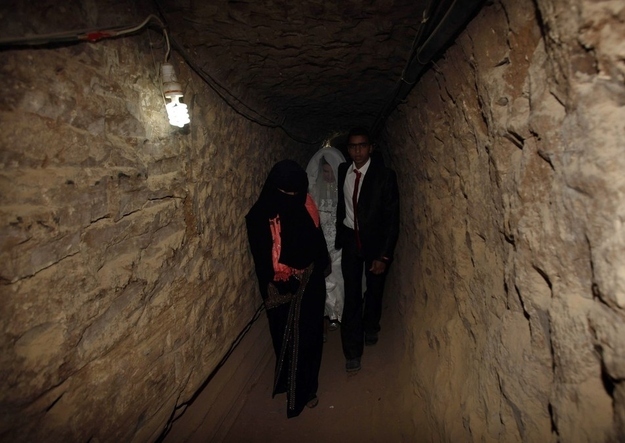 On the day of the wedding, Abu Shanar left her country through one of the many smuggling tunnels beneath the Gaza-Egypt border.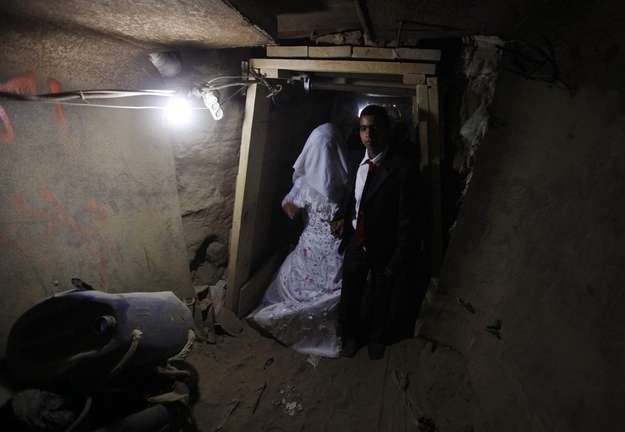 The young couple, who were engaged six months ago and have only communicated by telephone, made the 550-yard walk through the tunnel amid applause and cheers from their families.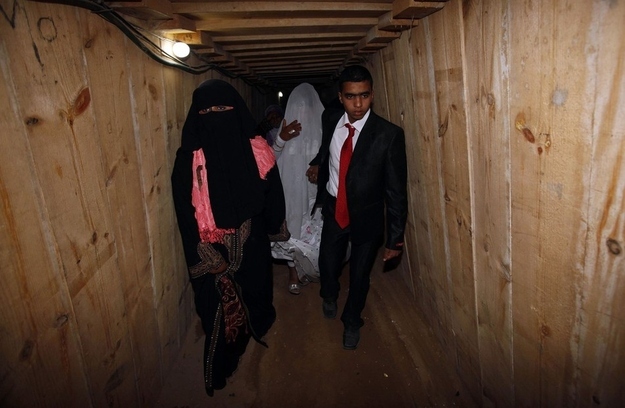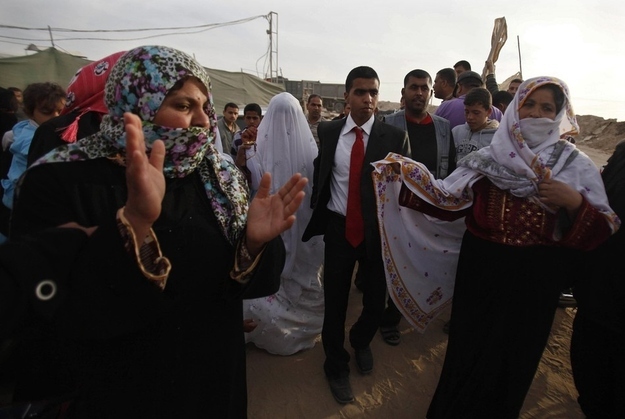 Upon reaching the surface, they got in a waiting car and travelled to their wedding ceremony.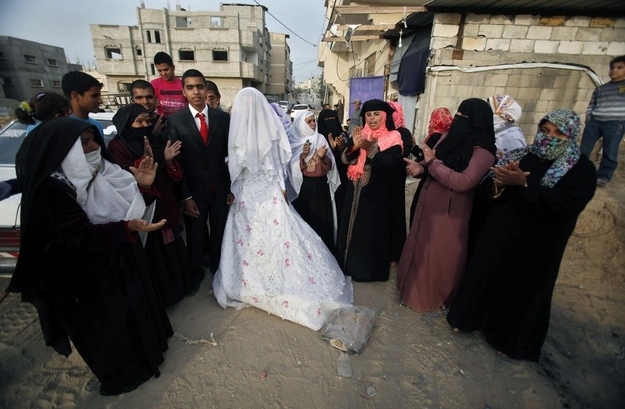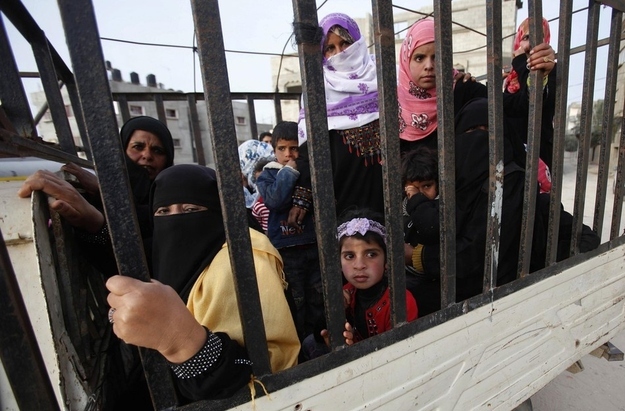 The newlyweds pose for a portrait.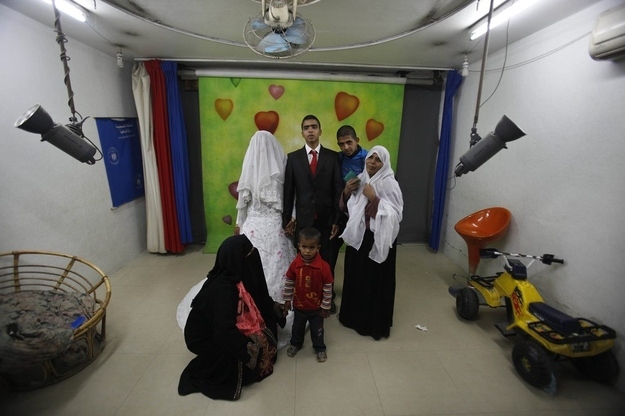 Officials estimate that there are approximately 1,000 smuggling tunnels in the 8.7-mile border between Gaza and Egypt. They have been used to smuggle goods, weapons and people since 1982.