Outrage Over Shutdown's Effect On Grieving Military Families
As the bodies of four soldiers returned to the United States Wednesday, their families wait for death benefits to be restored.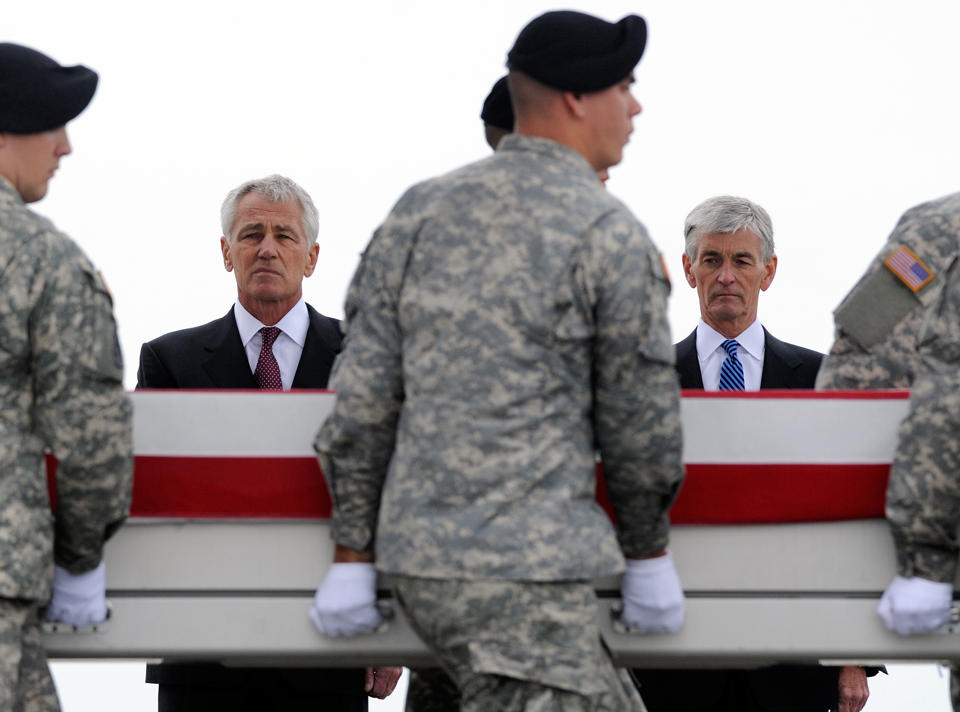 Defense Secretary Chuck Hagel stood at attention as the bodies of four fallen soldiers arrived at Dover Air Force Base in Delaware on Wednesday morning. Sgt. Patrick C. Hawkins, 25; Pfc. Cody J. Patterson, 24; Sgt. Joseph M. Peters, 24; and First Lt. Jennifer M. Moreno, 25, were killed by an IED Sunday while serving in Afghanistan. Thanks to the government shutdown, the families of the four soldiers have been denied death and burial benefits.
The government shutdown has caused a delay in payments to the families of the 26 soldiers who have died in action since it began. As the official Army website explains, in the immediate aftermath of a soldier's death, the government pays the grieving family a lump sum of $100,000 to help them pay for expenses until survivor benefits kick in. This "death gratuity" has been suspended as a result of the government shutdown.
"It is upsetting because my husband died for his country, and now his family is left to worry," said Ashley Peters, whose husband Joseph was one of the four soldiers returning Wednesday.
"My husband always said if something happened to him we would be taken care of," she told NBC News.
"Families shouldn't have to worry about how they're going to bury their child," agreed Shannon Collins, whose Marine son, Lance Cpl. Jeremiah Collins, died Saturday in Afghanistan.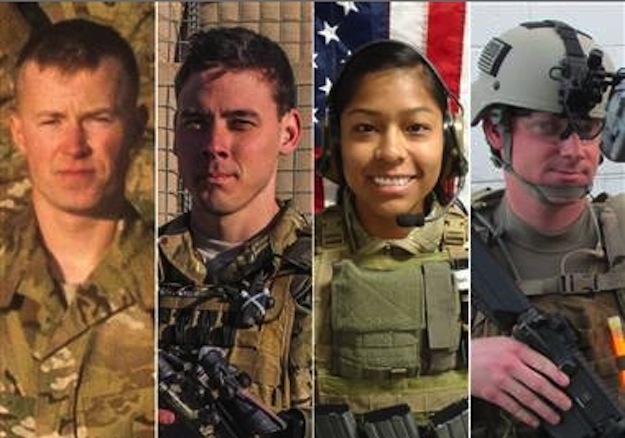 Amid outrage over the lapse in payments to military families, the House of Representatives scrambled Wednesday to unanimously pass legislation to restore death benefits. It is unclear when the Senate will take up the bill, named the "Honoring the Families of Fallen Soldiers Act," but it is expected to pass there as well.
But over the past week, members of both political parties have expressed disgust over this unintended consequence of the shutdown. "Shouldn't we as a body, Republican or Democrat — shouldn't we be embarrassed? Ashamed?" Sen. John McCain said angrily on Tuesday. "What do American people think when they see that death benefit for those who served and sacrifice — they're not eligible?"
On Wednesday morning, Senate Chaplain Barry Black specifically mentioned the suspension of death benefits in his daily opening prayer. "Lord, when our federal shutdown delays payments of death benefits to the families of children dying on far-away battlefields, it's time for our lawmakers to say enough is enough," he said. "Cover our shame with the robe of your righteousness."
In a statement to MSNBC, an Obama administration official said that the president was "very disturbed" to learn of the suspension of military death benefits.
"The president expects this to be fixed today," White House spokesman Jay Carney said during his daily press briefing Wednesday.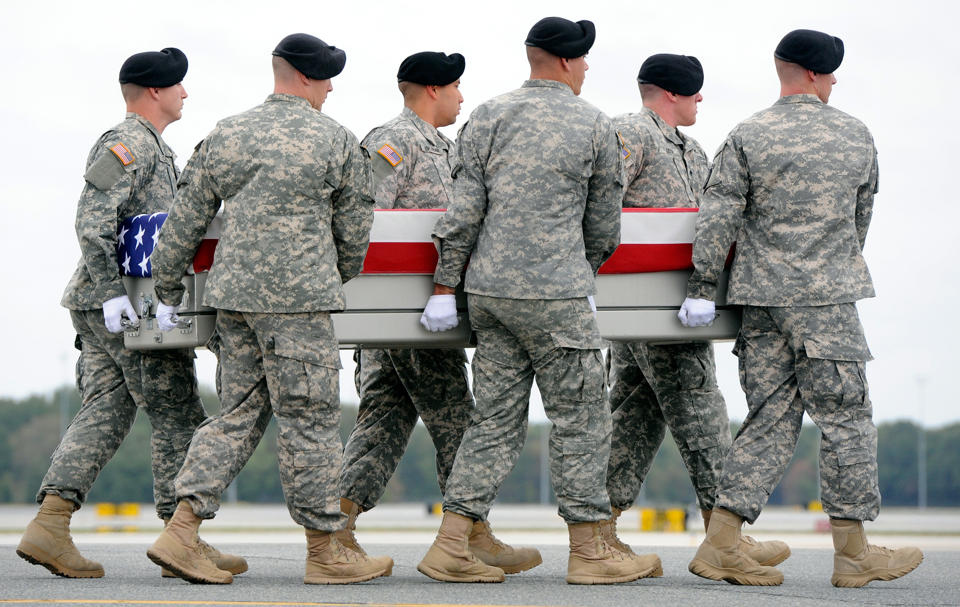 Until benefits can be paid to the families, the Fisher House Foundation, a private charity that supports members of the military, has offered to pay the death benefits for fallen soldiers' families until the government shutdown ends. CNN reports that the foundation offered an advance grant to families of the fallen during the government shutdown, "to ensure there is no funding gap during the most difficult of times, with the understanding that reimbursements would be made at an appropriate time."
"This was one of those decisions that I wish I had every day: the no-brainer kind," said President Ken Fisher in an interview with MSNBC. "I mobilized my board almost immediately and some time shortly thereafter I received a phone call from Senator Joe Manchin from West Virginia asking if Fisher House would step up and actually fill this gap. Fisher House has always been about family, so you know, it was something that I just felt compelled to do."
"It's a privilege to be able to do it. I just hope that somebody [in D.C.] wakes up and decides that 'Enough is enough.' People are suffering because of this, especially the 1% of this nation that raise their hands and serves to defend us. When they raise their hand, they take an oath. We also take an oath. We take an oath to take care of them if they're wounded, either mentally or physically, and we take an oath to take care of their families if they don't make it home. That's what has to happen right now."
MSNBC showed the arrival of the fallen heroes:
MSNBC / Andrea Mitchell Reports