President Obama and Vice President Biden surprised everyone today by walking out of the White House to a nearby restaurant for lunch.
The two headed for Taylor Gourmet, a sandwich shop a few blocks away.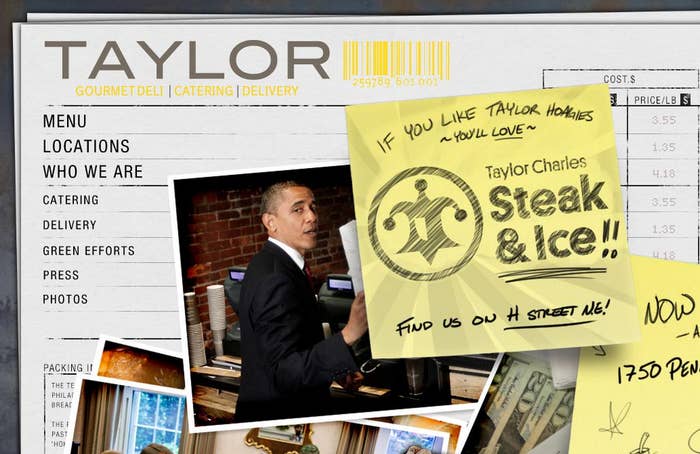 Cable news had absolutely no idea what was going on.
MSNBC
This is how CNBC relayed the news:
President Obama ordered a turkey and provolone sandwich with mustard. Vice President Biden ordered the "9th Street Italian" sandwich, a sub with salami, capicola, prosciutto, and sharp provolone.
When asked why he and the vice president had gone out for lunch, President Obama told reporters, "Part of the reason we're here is because we're starving."
"The other reason we're here is that this establishment is giving 10% off to furloughed employees. This is an indication of how ordinary Americans are looking out for one another."
While waiting for their sandwiches, President Obama answered some questions about the government shutdown.
"I'm happy to have negotiations but we can't do it with a gun held to the head of the American people... There's no winning when federal workers aren't getting paid — even if they have to work."
The president and vice president received the 10% discount for furloughed federal workers, and their lunch total came to $21.56. President Obama paid.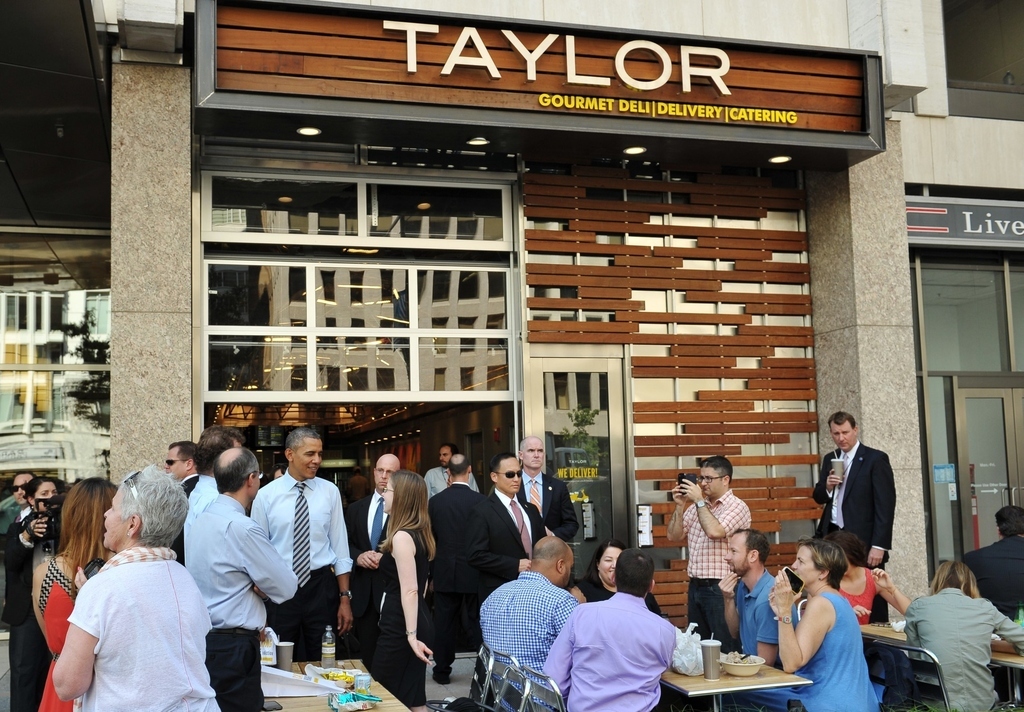 While walking to the restaurant, observers cheered for the president, shouting, "Hang tough, Mr. President" and "You're doing the right thing," per pool reports.
The move reminded many people of this scene from The West Wing, where President Bartlet walks to Capitol Hill to meet with the speaker of the House during a government shutdown.
Presidents! They're just like us!