Nudists Take Super Naked Field Trip To Nude Art Museum
Au naturel art lovers visit the "Nude Men" exhibition in Vienna, Austria. WARNING: Photos of butts admiring art.
1.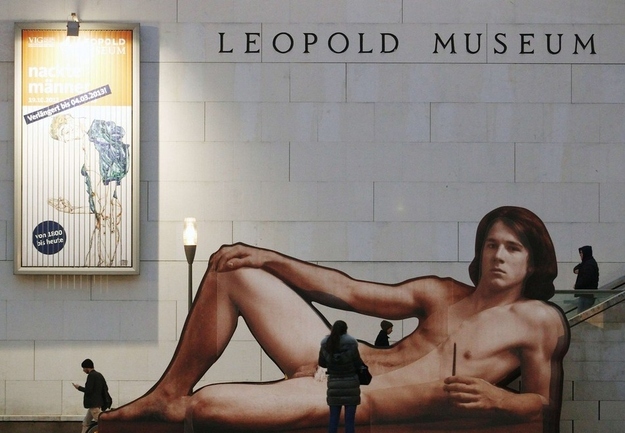 The Leopold Museum in Vienna, Austria arranged a special tour of their "Nude Men" exhibit for naked visitors on Monday night.
The museum's directors organized a special after-hours viewing of the controversial exhibition after a German nudist organization inquired about the possibility of visiting the museum without clothes. The "Nude Men" exhibition, which highlights the changing depictions of the naked male form in art history, sparked outrage when it opened in October after the museum launched a publicity campaign featuring huge posters of naked athletes.
After 6pm on Monday night, only naked visitors were allowed into the museum, according to Blouin ARTINFO. Approximately 250 men and women of various ages and nationalities attended the special showing. A museum spokesman told press that no ordinary members of the public were allowed inside and the staff members working the exhibition were all volunteers.
"It is good to be free," a visitor named Max told the Toronto Son. "I am seeing this exhibition for the second time now and it is perfect to see 'Nude Men' as a naked man."
"If the images are nudes, I would like to see them while naked as well," an unnamed visitor agreed to a reporter from der Standard.
"Nude Men's" stay at the Leopold Museum has been extended into March. The Toronto Sun reports that the exhibition helped boost visitor numbers at the museum by 17% to more than 364,000 last year.
2.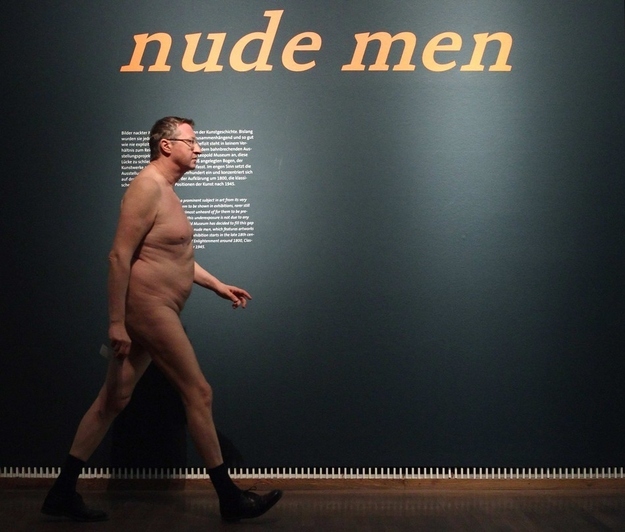 3.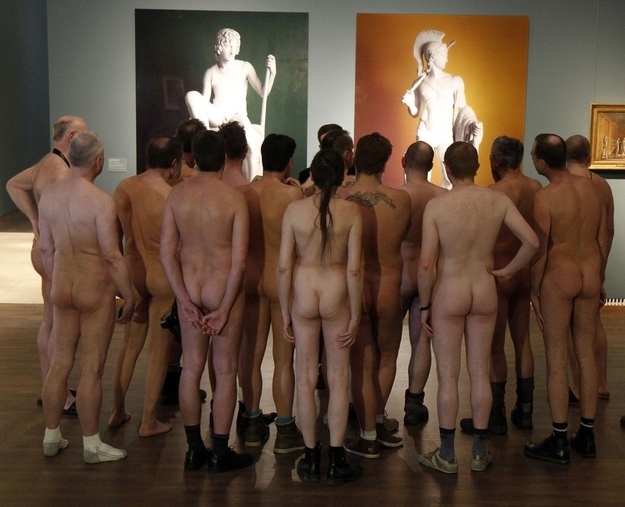 4.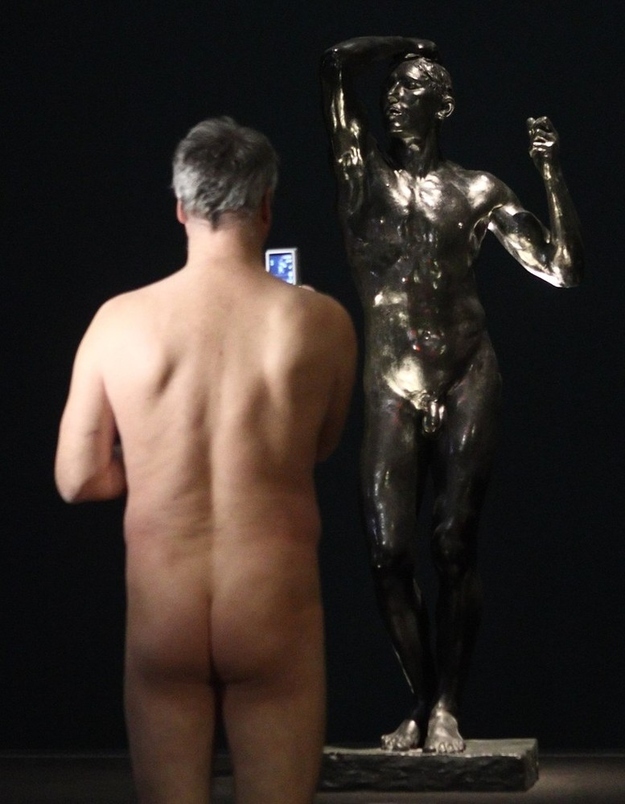 5.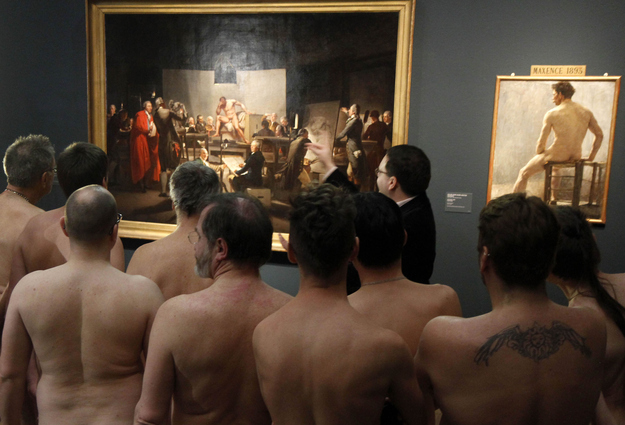 6.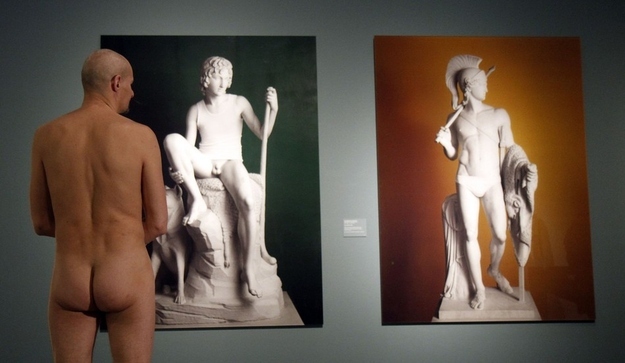 7.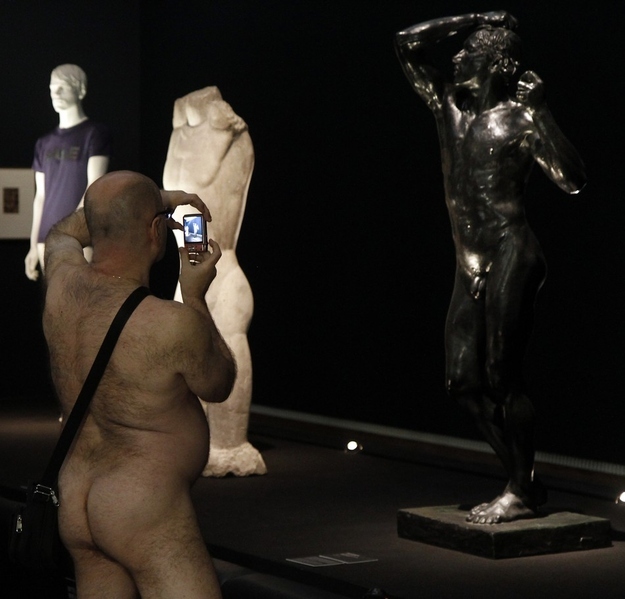 8.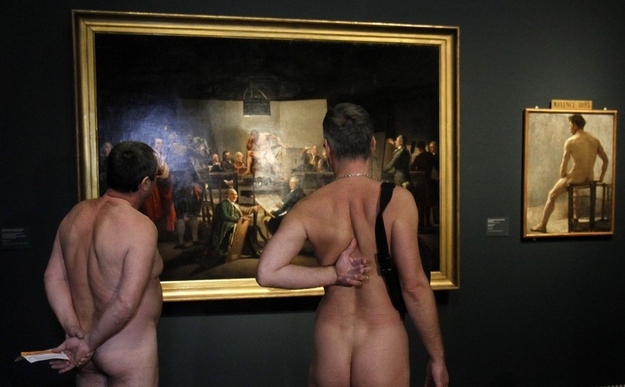 9.