The Notre Dame Cathedral's Spire Has Collapsed In The Massive Fire
The iconic Gothic church in Paris is burning.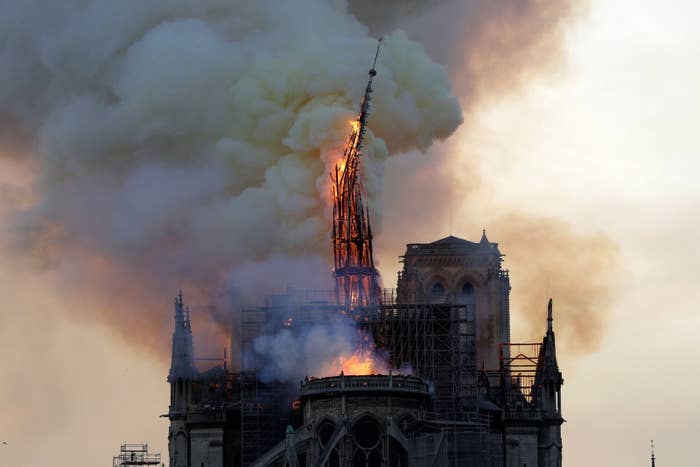 The Notre Dame Cathedral's iconic spire collapsed in a massive fire Monday. The church is one of the most recognizable structures in the world and a symbol of Paris.

The devastating collapse was captured by reporters and bystanders livestreaming the blaze.