The Church of Jesus Christ of Latter-day Saints named Russell M. Nelson, 93, as its 17th president and prophet in a live broadcast from Salt Lake City on Tuesday.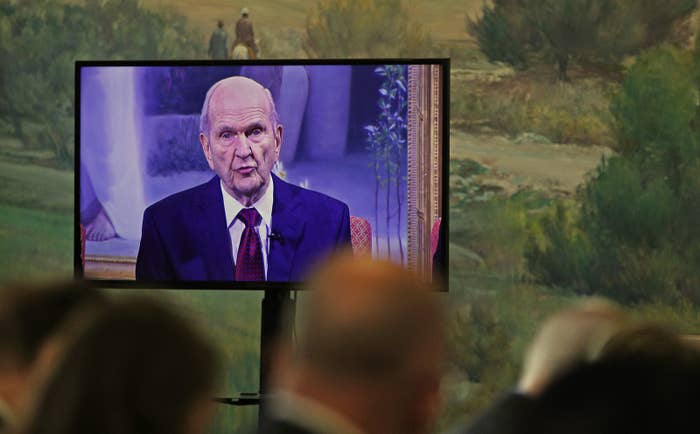 "I declare my devotion to God, our Eternal Father, and to His Son, Jesus Christ. I know Them, love Them, and pledge to serve Them — and you — with every remaining breath of my life," the new president said in a live message to the more than 16 million members of the Mormon church around the world.
Nelson became a member of the Quorum of the Twelve Apostles, the church's second-highest governing body, in 1984. He served as president of the quorum from July 2015 until he was named the church's new leader.
Nelson succeeds former president Thomas S. Monson, who died Jan. 2 at the age of 90.
In his address Tuesday, Nelson said he was humbled to be following in Monson's footsteps, whom he described as "a giant of a man, a prophet of God."
Leadership of the Mormon church traditionally falls to the highest ranking member of the Quorum of the Twelve Apostles, and Nelson was expected to ascend to the presidency following Monson's death.
"What they prize in their transition is continuity of the tradition," Kathleen Flake, a religious studies professor at the University of Virginia who specializes in the Mormon church told NPR. "And they choose a man who is most experienced ... the most mature in terms of experience in the system."
Nelson has chosen Dallin H. Oaks, 85 (left), and Henry B. Eyring, 84, to serve as his first and second counselors.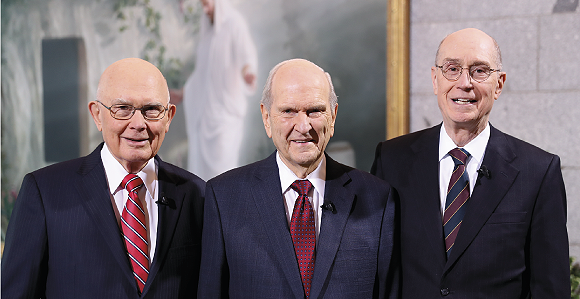 The president and his two counselors are the members of the First Presidency, the highest governing body of the church.
Nelson is the first physician to be appointed the leader of the Mormon church. A renowned cardiothoracic surgeon and medical researcher, Nelson built the first heart-lung bypass machine used on a human and became a pioneer in the field of open-heart surgery during his nearly 40 years in medicine.
He is a father of 10, grandparent of 57, and has more than 100 great-grandchildren.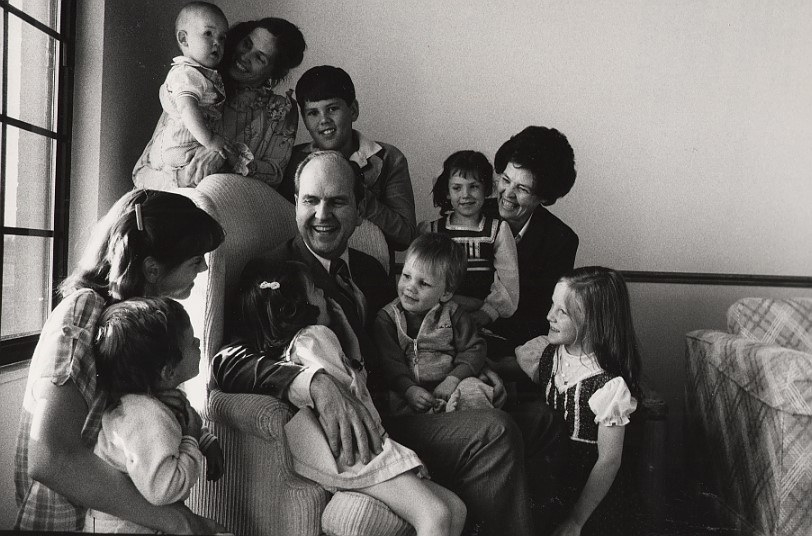 Nelson married Dantzel White in 1945 and they were together until she died on Feb. 12, 2005.
He is currently married to retired Brigham Young University professor Wendy L. Watson, whom he married in April 2006.
The church under Nelson is expected to maintain its conservative stance on social issues.
Oaks, in particular, is known within the church as a staunch defender of traditional values and has criticized broader cultural acceptance of same-sex marriage. In September, he told members the church's opposition to same-sex marriage would not change in the future, and lamented the "rapid and increasing public acceptance of cohabitation without marriage and of same-sex marriage."
LGBT Mormons have become increasingly visible and vocal in recent years, and Oaks' comments have sometimes been polarizing among those hoping the church might at some point adopt more moderate stances.
Oaks' approach to these issues stood in contrast with that of Dieter F. Uchtdorf, who served in the First Presidency under Monson but was not chosen by Nelson to continue in that role. Uchtdorf is well known within the church for emphasizing tolerance while eschewing more political issues.
The replacement of Uchtdorf generated some buzz and debate in Mormon circles Tuesday, though Matt Bowman — a Mormon and history professor at Henderson State University — noted that the church is governed through "unanimity and consensus" among top leadership.
"I doubt, then, that this will lead to much in the way of policy decisions that would not have happened had Uchtdorf been retained," he told BuzzFeed News.
However, the changes could influence how Mormon leadership weighs in on social issues.
"Both Oaks and Nelson have been prominent voices defending the church's position on issues of gender and sexuality; much more so than Uchtdorf and Monson," Bowman said. "I'd expect, then, that this will mean the First Presidency will consequently follow along similar lines."