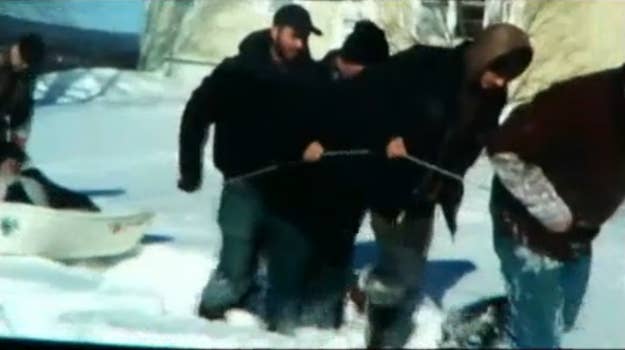 When Lauri Wood of Naugatuck, Conn. awoke Sunday morning, she quickly realized two things: 1.) The previous night's blizzard had buried her car and street under three feet of snow. 2.) She was in labor with her fifth child.
Husband James Wood, desperate to get his wife to the hospital, called a group of neighbors and came up with a plan to make a car luggage carrier into a sled that they could use to pull the laboring lady to a plowed street.
"I was in the bathroom crying. I said I'm not getting in this. This is insane, this is ridiculous," Lauri told NBC Connecticut. "He was like 'we have to go.'"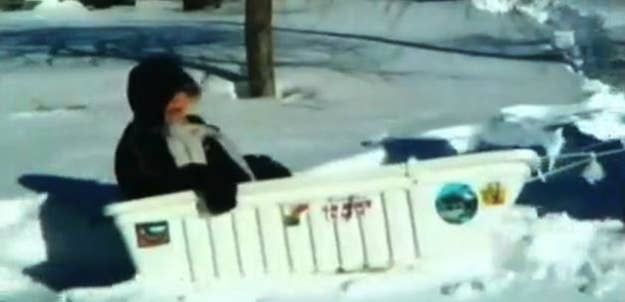 James and four neighbors started pulling the pregnant woman through the snow to a cleared street approximately one thousand yards away. "If you walked it today, it's not that much," James admitted. "But with all that snow, pulling a pregnant woman… it's not as easy as it seems."
"I'm trying to hold onto the sides and I'm slipping all over the place as they're trying to take the corner, I'm trying to go with them. I'm contracting, it was either cry or a laugh," Lauri said.
When they reached the road, the couple jumped in a waiting car and sped to the hospital. Jimmy Woods was born an hour later.