Moving Images Of The Baby Miraculously Pulled From The Rubble Of A Bombing, Now Safe At Home
A week after being pulled from the rubble of a Syrian airstrike, 27 day-old Rateb Malis is home.
On January 7th, an infant baby boy was rescued from the rubble of collapsed buildings after an airstrike on the Duma neighborhood of Damascus.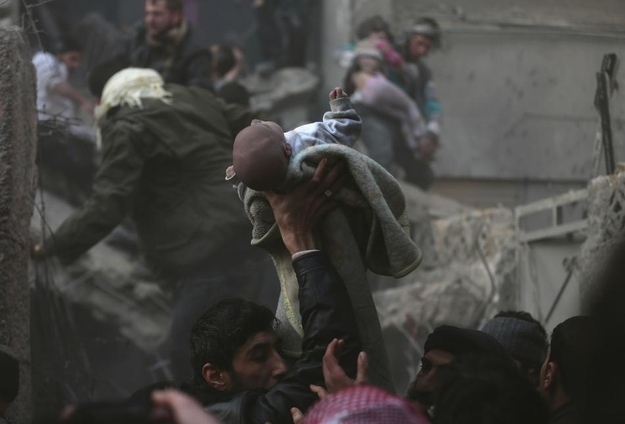 The baby, 27 day-old Rateb Malis, survived the attack and is now safe with his family, nearly a week after the attack.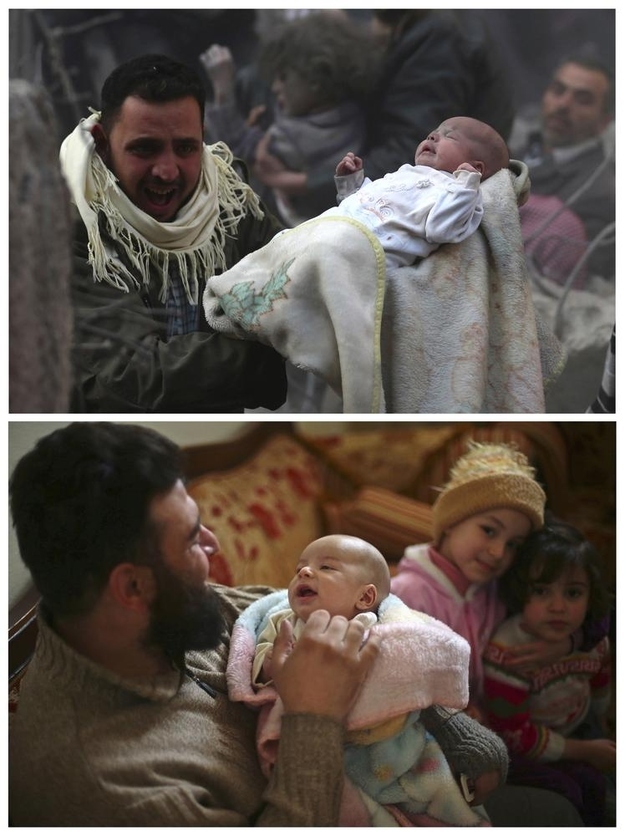 The baby's father, Abu Rateb Malis, and his two daughters also survived the airstrike and are now living with relatives.