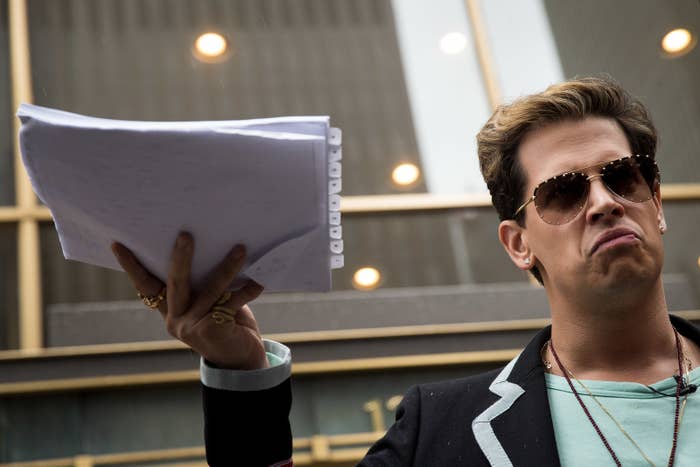 Alt-right provocateur Milo Yiannopoulos dropped his $10 million lawsuit against publisher Simon & Schuster on Tuesday, according to New York County Court documents and representatives for both parties. The case was dismissed with prejudice.
Yiannopoulos sued for breach of contract in July 2017 after the cancellation of his book Dangerous, claiming that Simon & Schuster violated the terms of their deal to publish following public outrage. Simon & Schuster claimed that the book had "substantial problems."
"We are pleased that Mr. Yiannopoulos's lawsuit has been withdrawn, with prejudice, and with no payment from Simon & Schuster. We stand by our decision to terminate the publication of Mr. Yiannopoulos's book," Simon & Schuster Director of Corporate Communications Adam Rothberg told BuzzFeed News.
Yiannopoulos, who had been representing himself in the lawsuit since January, posted a celebratory statement to his Facebook and Instagram pages explaining why he dropped the lawsuit.
"After finally being able to personally review the documents that Simon & Schuster disclosed, it was clear to me that they wrongfully terminated my contract in bad faith," he said.
"Having earned well over a million dollars from publishing my New York Times best-selling book Dangerous myself, it was always going to be hard to prove damages, as anyone who has ever hired a 'damages expert' will know. I don't want to spend all the money I made from my book, and the next two years of my life, on a lawsuit. I would rather use it to help other authors reach the conservative audience that Simon & Schuster hates so much (but is happy to profit from, naturally)."
In his email to BuzzFeed News, Rothberg said that parts of Yiannopoulos's statement about the lawsuit were "misleading."
In his statement, Milo wrote, "Simon & Schuster will tell you they paid nothing in this lawsuit. That's a lie. Not only did I keep the advance they retroactively claimed I owed back, but they have spent enormous funds on lawyers because they refused to admit they had done wrong."
"When we terminated the contract and reverted rights for Dangerous in February 2017, we informed Yiannopoulos that he was 'under no obligation to repay the $80,000 advanced to you,'" Rothberg told BuzzFeed News. "That was months before he launched his lawsuit in July 2017, and so keeping the advance was in no way a benefit he realized by suing us."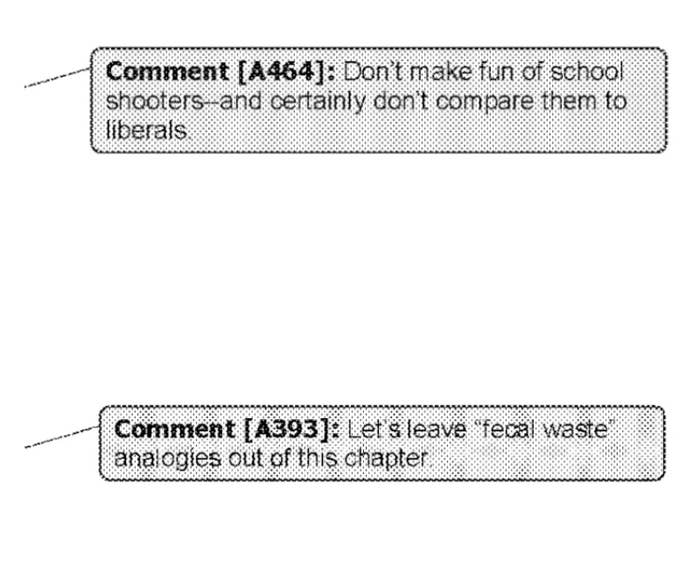 Maybe the most notable thing to come out of the lawsuit was an early copy of Dangerous, along with some out-of-this-world notes from editor Mitchell Ivers.