Meghan, the Duchess of Sussex, dropped the first episode of her Spotify podcast Tuesday, launching her 12-part show Archetypes by interviewing tennis superstar Serena Williams.
This is the second piece of content and first full show to debut on Spotify by Archewell Audio, Meghan and husband Prince Harry's production company, since the couple signed a deal reportedly worth $25 million/£18 million with the streaming service in 2020.
The duchess, who introduced herself as "Meghan" on the episode, described Archetypes as "my podcast about the labels and tropes that try to hold women back."
"Over the course of the next dozen episodes, we're going to live inside and rip apart the boxes women have been placed into for generations — boxes like diva, crazy, the b-word, slut. Some of these words — these labels — are harsh; they're abrasive. And I want to get to the bottom of where they come from, why they've stuck around for so long, and — importantly — how we can move past them."
In the first 57-minute episode, titled "The Misconception of Ambition With Serena Williams," the two women discussed the double standards associated with the word when it is applied to women.
"Often women are definitely put in these different boxes when we are ambitious or when we do have goals or when we reach our goals, it's a negative connotation on how we reach the goals," Williams said.
The interview also touches on motherhood and Williams's decision to retire from professional tennis.

Williams on experiences she "didn't deserve" in her career, fears, and the double standard between men and women in tennis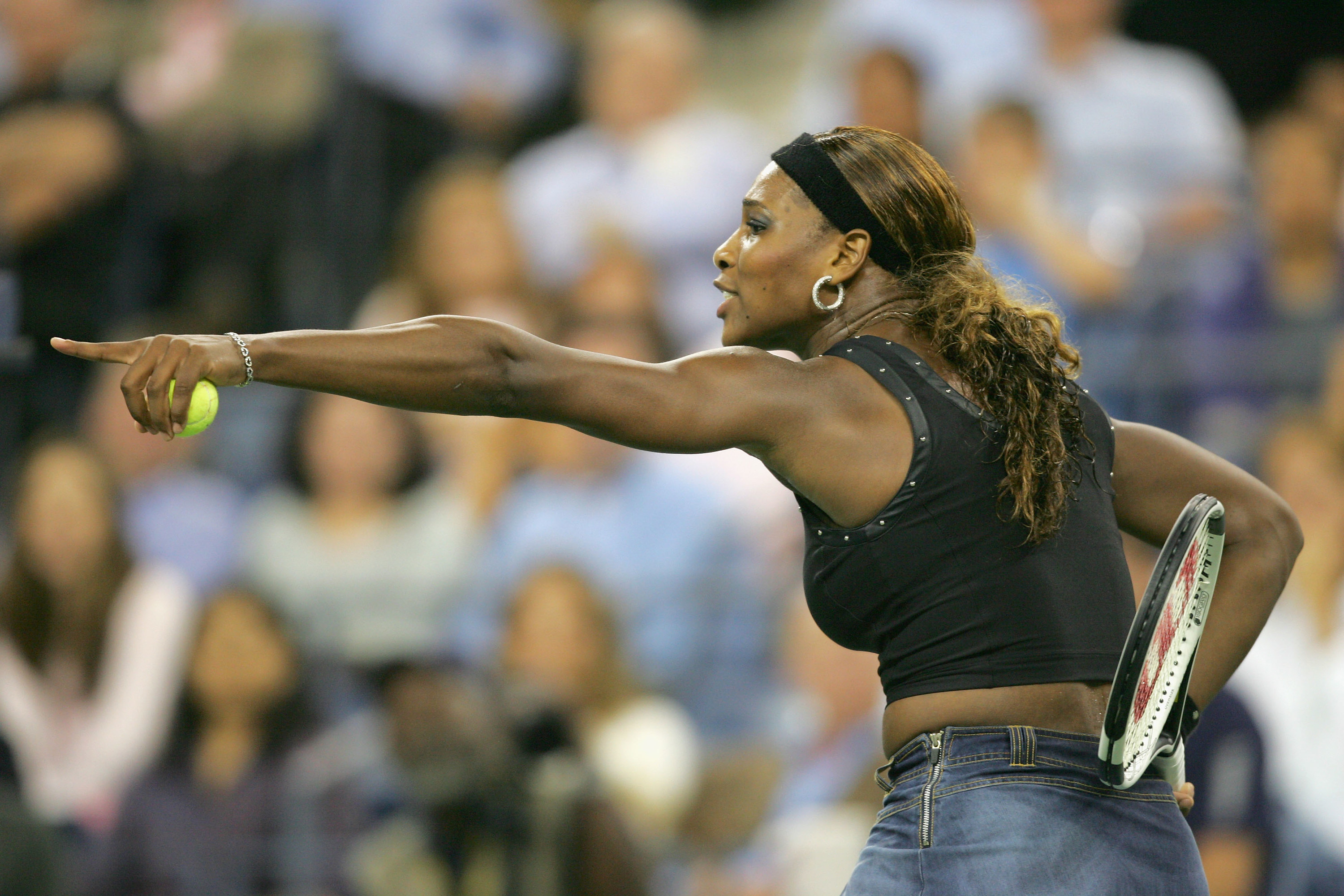 Williams: I think fearlessness is super important. I think as you grow with the experience that you get, you think of it as a wound - if you burn yourself, obviously you don't touch the fire again. So you're learning behaviors that make you stop and that gives you this healthy fear — because there is a healthy fear and, you know, kind of like a godly fear as well. And it's not a bad thing. It's just a precaution that we need.
Williams: And then we also, unfortunately, gain through our experience, some unhealthy fears. And I know I've experienced that in tennis for sure, when, you know, I've had a lot of bad experiences in New York, in particular in New York and other places as well. But just at the [US] Open, it's been you know, it's been hard. And I know a lot of people have seen it. And it's just what is it? Bad luck? I don't know
Meghan: But hold on a second, unless you want– can I jump in there? Because there
are certain things that I know you won't want to say. About your experience, but I lived
through a lot of that with you.

Williams: Yeah, but there are some experiences I didn't deserve at all.

Meghan: Oh my gosh, of course. You were treated completely unfairly.
Williams: It just wasn't one thing, I'm telling you. The reason that I have trauma from it was because it's been like five things or more. I know the first reason — the Hawk-Eye — became like a thing was because they were calling my balls out and they weren't even close to the line.
Meghan: Serena's referring here to her US Open Quarterfinals match against Jennifer Capriati in 2004.
Williams: In that match I had this fear of hitting because every time I hit a ball, they
would call it out no matter how close it was or how far it was. And it became impossible to play because it was like they just kept calling [the balls] out.

Williams: So that was one of the first things that happened, and there was a plethora of things that happened after that. But eventually I remember playing in Australia years, years later, [and] I just didn't have the Serena in me because I was afraid. I was afraid to be Serena because of all the experiences that I've had and I ended up losing a match because I was afraid to challenge, or to be myself.
Williams: I can't win being someone different, I have to win being Serena. And sometimes that's more fierce. But is it fierce when, you know, guys are saying, come on and pumping their fists? It's pretty exciting. But for me it's pretty – it's aggressive. Or it's what is, I don't know, they said that I… oh my goodness, I'll never forget. There's one article that said this guy was passionate and I had a meltdown and I was like, wait, how do I have a meltdown? But this guy's passionate.
Meghan telling a never-before-heard story about a fire in her and Harry's son Archie's nursery during their 2019 royal tour of Southern Africa: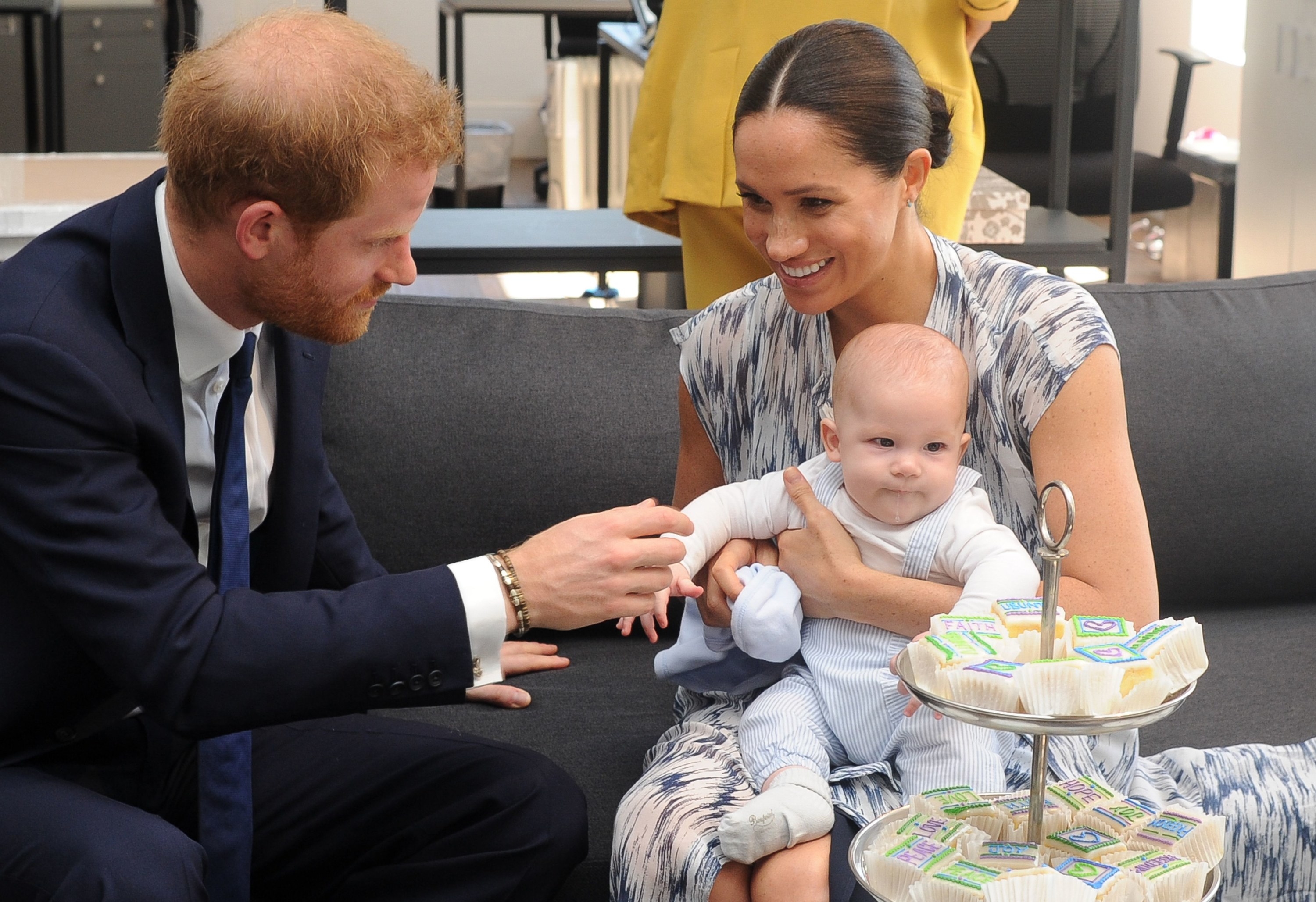 Meghan:
When we went on our tour to South Africa, we landed with Archie. Archie was, what, 4 and a half months old. And the moment we landed, we had to drop him off at this housing unit that they had had us staying in. He was going to get ready to go down for his nap. We immediately went to an official engagement in this township called Nyanga, and there was this moment where I'm standing on a tree stump and I'm giving this speech to women and girls, and we finish the engagement, we get in the car and they say, "There's been a fire at the residence." "What?" "There's been a fire in the baby's room." "What?"
Williams: Stop!

Meghan: Oh my god, I can't believe we haven't talked about this.
Williams: No.
Meghan: And so we're in the car. We had just landed, what, an hour or two hours before. [We're] racing back. We get back [to] our amazing nanny, Lauren, who we had all the way until [we moved to] Canada. Lauren in floods of tears. She was supposed to put Archie down for his nap and she just said, You know what? Let me just go get a snack downstairs. And she was from Zimbabwe and we loved that she would always tie him on her back with a mud cloth, and her instinct was like, Let me just bring him with me before I put him down. In that amount of time that she went downstairs.
Williams: Oh my gosh.
Meghan: The heater in the nursery caught on fire. There was no smoke detector. Someone happened to just smell smoke down the hallway, went in, fire extinguished. [Archie] was supposed to be sleeping in there. And we came back. And of course, as a mother, you go, Oh my god, what? Everyone's in tears, everyone's shaken. And what do we have to do? Go out and do another official engagement? I said, "This doesn't make any sense. Can you just..."
Williams: How did you not bring him?
Meghan: I was like, "Can you just tell people what happened?" And so much, I think, optically — the focus ends up being on how it looks instead of how it feels. And part of the humanizing and the breaking through of these labels and these archetypes and these boxes that we're put into is having some understanding on the human moments behind the scenes that people might not have any awareness of and to give each other a break. Because we did — we had to leave our baby.
Williams: Mmm.
Meghan: And even though we were being moved to another place afterwards, we still had to leave him and go do another official engagement.
Williams: I couldn't have done that. I would have said uh-uh.
Meghan: Oh well.

Williams on her daughter Olympia breaking her wrist the night before the 2018 French Open and then Williams winning her match on only 30 minutes of sleep: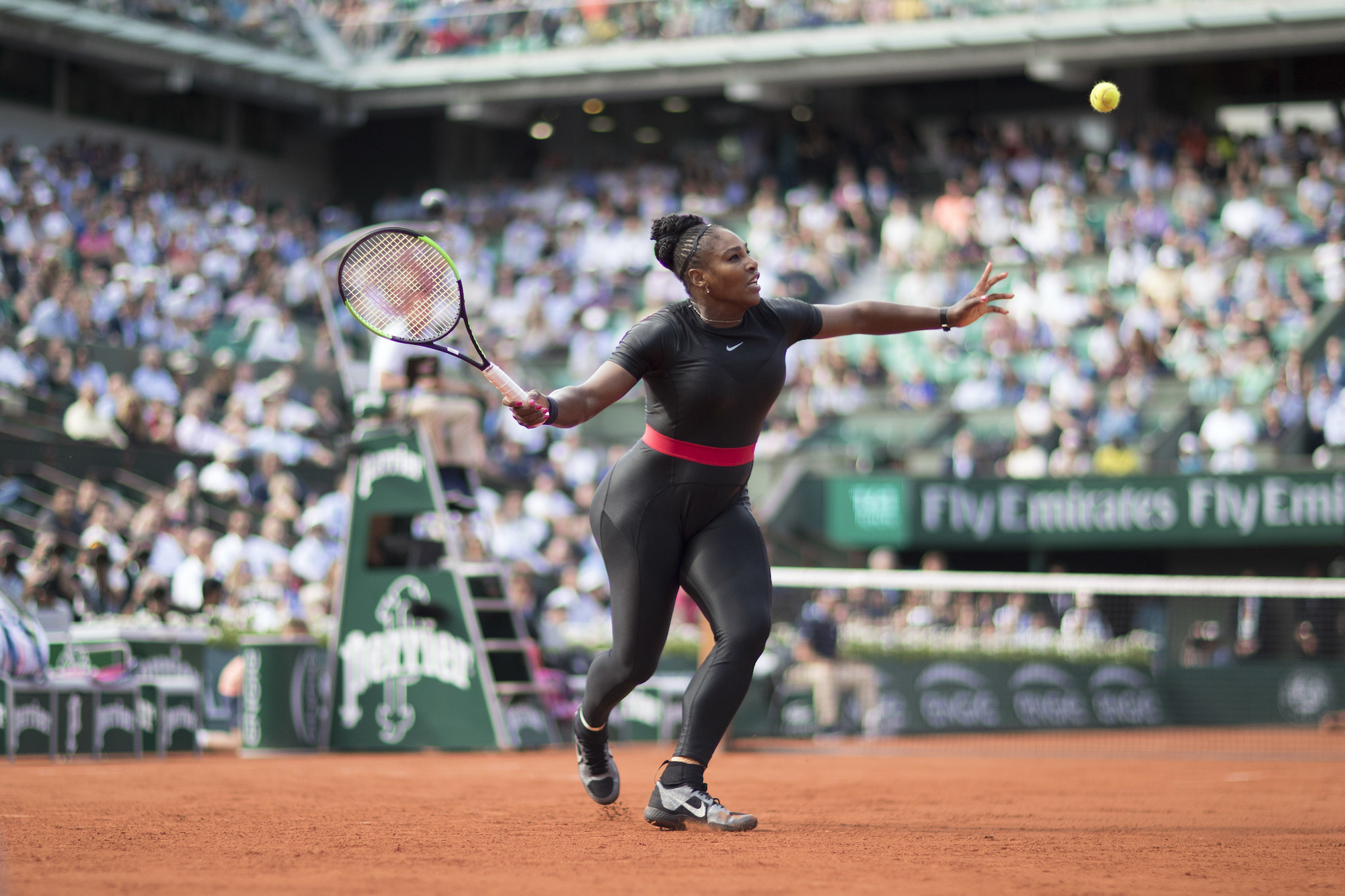 Williams: Moms do more; I know that now there are more dads that do a lot. But moms traditionally do more, which is why they always ask, "How do you balance this, Mom? How are you going to be able to play tennis and be able to still have a kid?" Because, quite frankly, we care and we're there and we're breastfeeding and we're rocking that baby to sleep. I'll never forget — this is a crazy experience. I don't think I've ever, like, said anything about it publicly. At the French Open, it was that year I wore that infamous catsuit. The one-piece, black.
So that year I had Olympia and I had a match the next day and that night, she fell out of her high chair and broke her wrist. And she was on my watch. And I was just basically devastated. Like, I literally couldn't think. I felt so guilty. I just, anyway. So she fell. We went to the hospital and she had a small tear, a break in her wrist, so she had to get a cast and we didn't get back till like 4 in the morning. Meanwhile, of course, it is the one day I was playing early. I remember holding her the whole night and just like rocking her to sleep and I just didn't let her out of my sight at that point because I was already and I'm hard on myself, and I'm a little bit of a perfectionist. But I was so mad at myself for even allowing that to happen. So I think I got like 30 minutes of sleep and then I had to go play this match. And I'm just thinking, How am I going to play?
I somehow managed to win, but I was so emotionally spent and just like so emotionally drained that it was, it was crazy. And, you know, and then like every night after that, I just was with her the whole time and was like you're going to be with me. I just took a lot on. But moms do a lot. Like, I look at my mom, I don't know how she had five kids. I don't know.
Meghan: And yet you still show up and do the match. You still get the thing without people having any sense of what was happening behind the scenes. And I think what's so key and for us as women — and just not just women, I think our husbands are really good at this; other men need to get even better at this as well — is recognizing what people don't see.
Williams on retirement as an "evolution"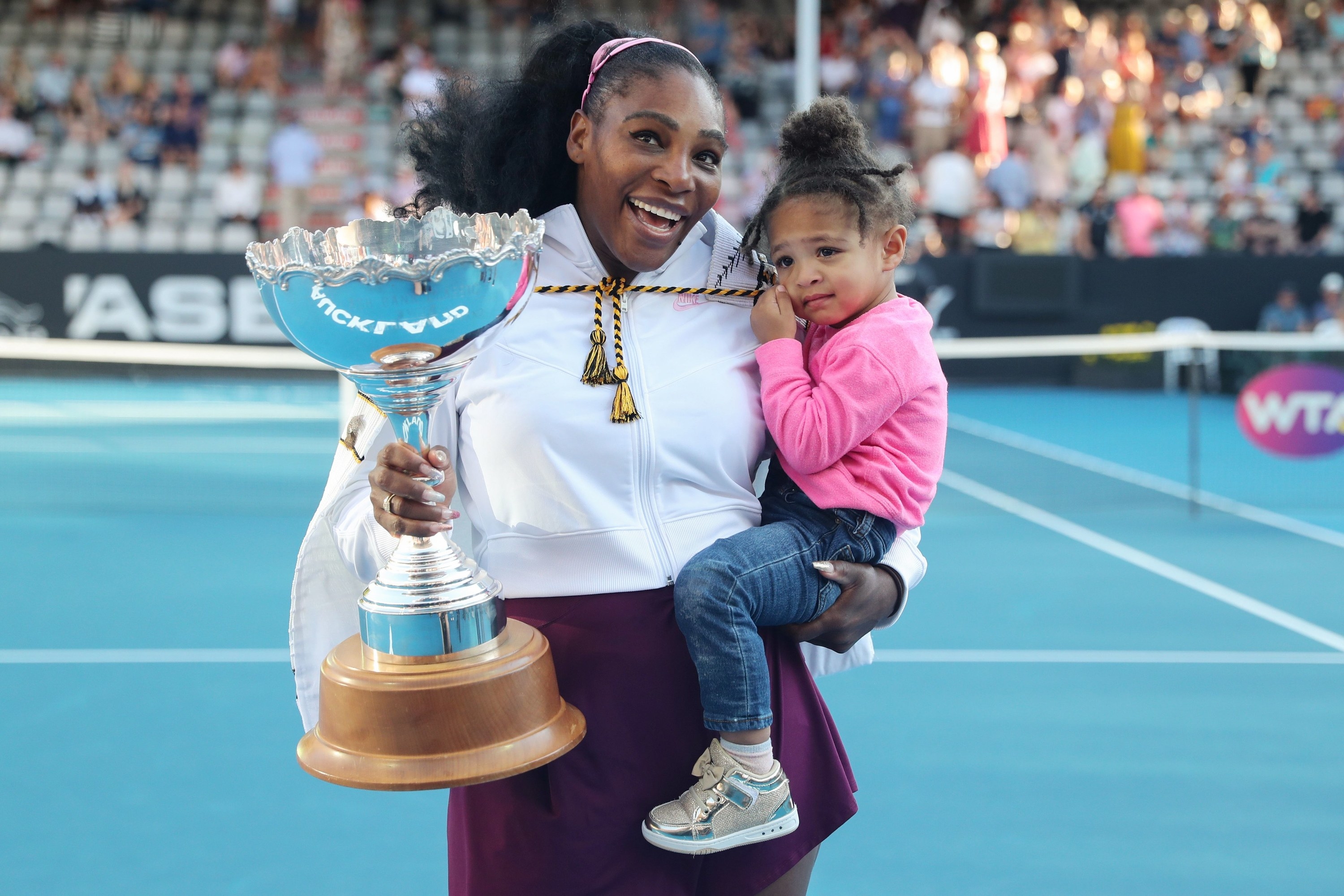 Williams: I do like the word evolution because it's like, I don't want, I don't like the word retirement because it has like... I don't like it for me in this scenario because I will never retire from something that you absolutely love. I will always have some sort of involvement. And it won't be professionally, but I will always want to be involved, in some way, shape, or form, in tennis. You know, obviously, I'm retiring professionally, but it's also an evolution. I'm doing more business things. And I really want to expand my family. And, you know, I've been putting it off for so long. And as a woman, there's only so, so long you can put that off. And, you know, other people, other men out there can continue to play. But I love being a woman, and I loved being pregnant. You know, I was one of those.

Meghan: I know.
Williams: I was like, Oh, I love this... I'm so happy. Like, I was, literally.
Williams on how she defines herself:
Williams: I define myself as, "I'm Serena. I'm powerful, and I have a voice, and I'm not afraid to use it." And I really define myself as someone that's super understanding. And even how I try to be as a mom, I try to be extremely understanding, extremely thoughtful, and extremely compassionate. I try, I really try to do those things. Um…and yeah… And I think above all, I'm just a mom. And I love being a mom.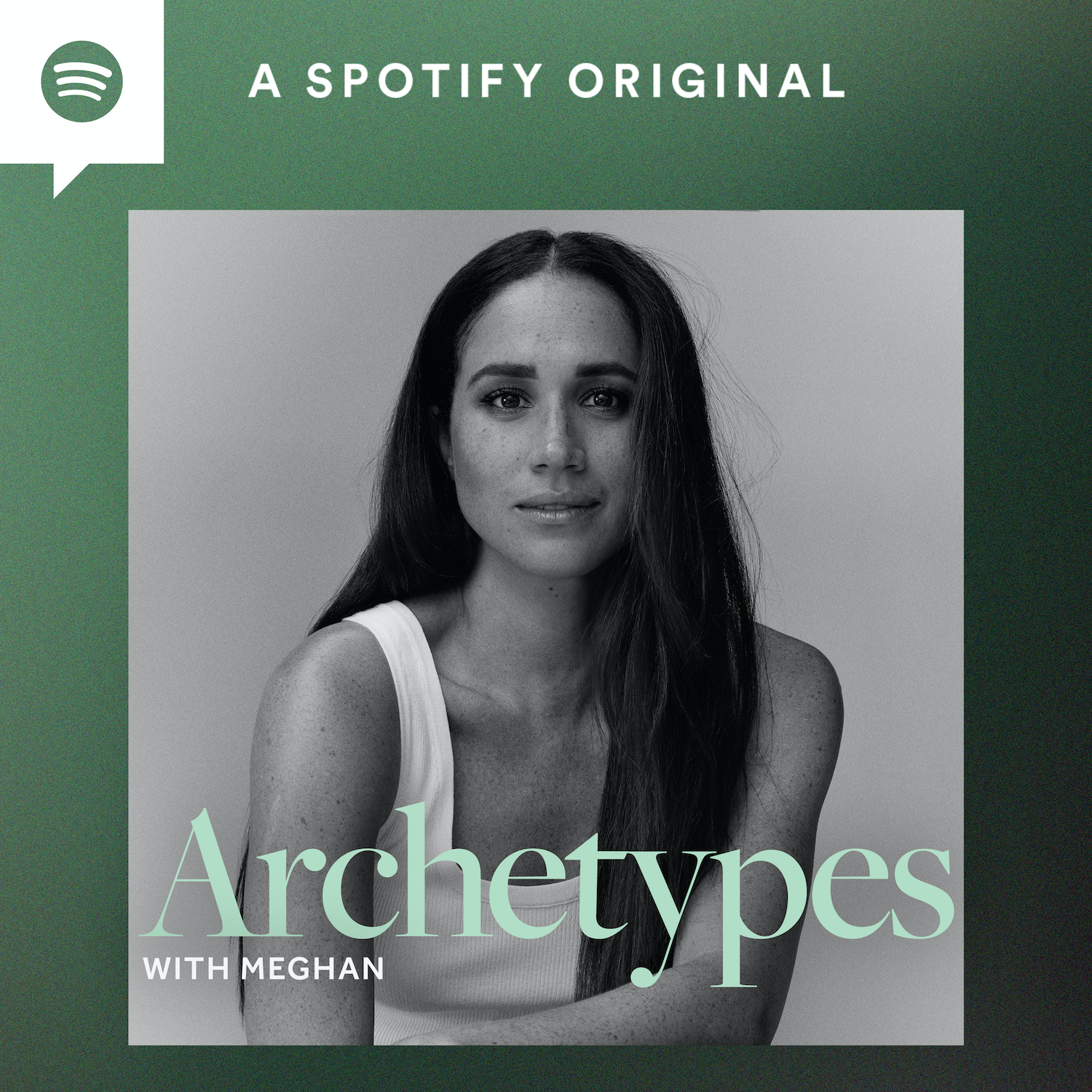 The 12-part series will release one episode weekly on Tuesdays. In the next one, Meghan will interview singer Mariah Carey.
It is not known whether the Sussexes are working on any other projects for Spotify.
The duke and duchess have a multimillion-dollar deal with Netflix, also signed in 2020. Their first project for the platform, a documentary about the Invictus Games titled The Heart of Invictus, is in production.