When Prince Harry and Meghan Markle — aka the new Duke and Duchess of Sussex — left Windsor for their evening reception, the blushing bride was wearing something much more meaningful than her (absolutely gorgeous) second wedding dress.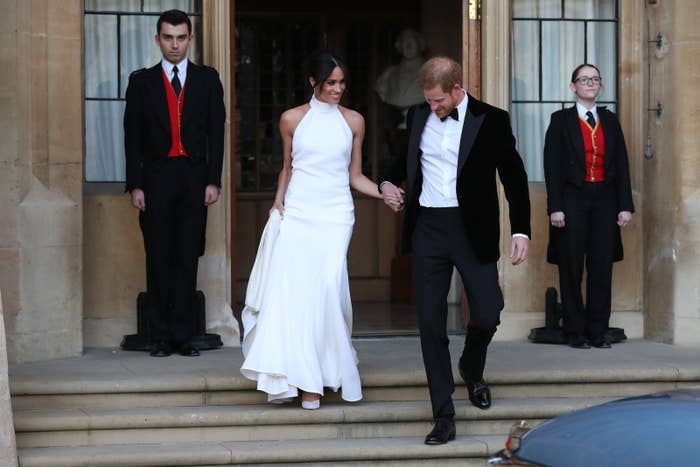 Meghan was wearing something old, borrowed, and blue that belonged to Harry's mother, Princess Diana.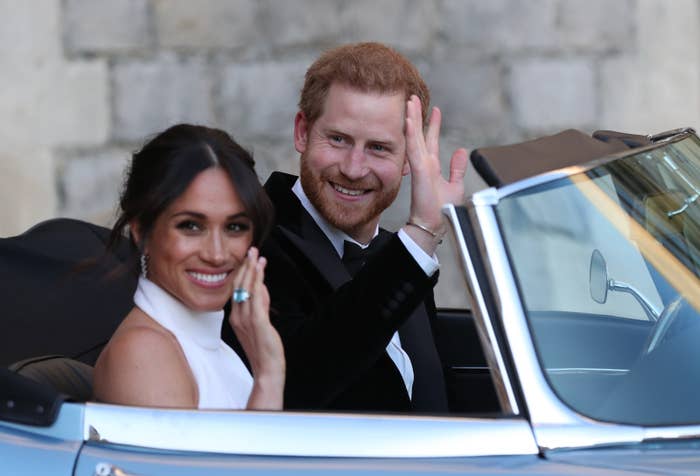 A spokesperson for Kensington Palace confirmed to BuzzFeed News that Meghan was wearing an aquamarine ring that belonged to the late Diana, Princess of Wales.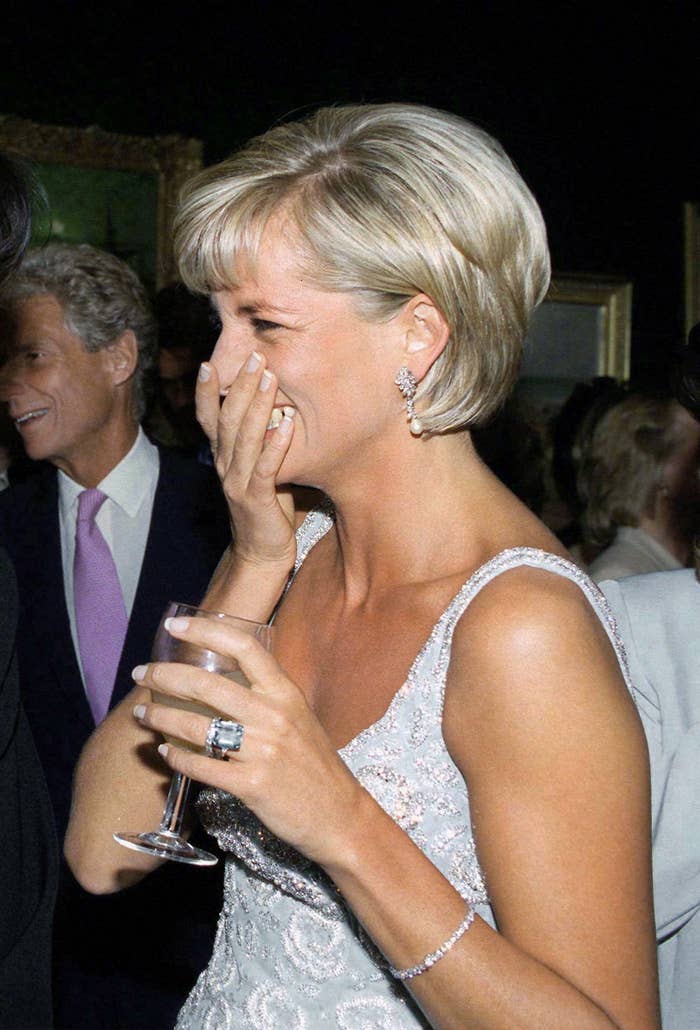 Naturally, people sort of lost it for probably the 20th time of the day.
And that's not the only way that the royal couple remembered Prince Harry's mother on their special day!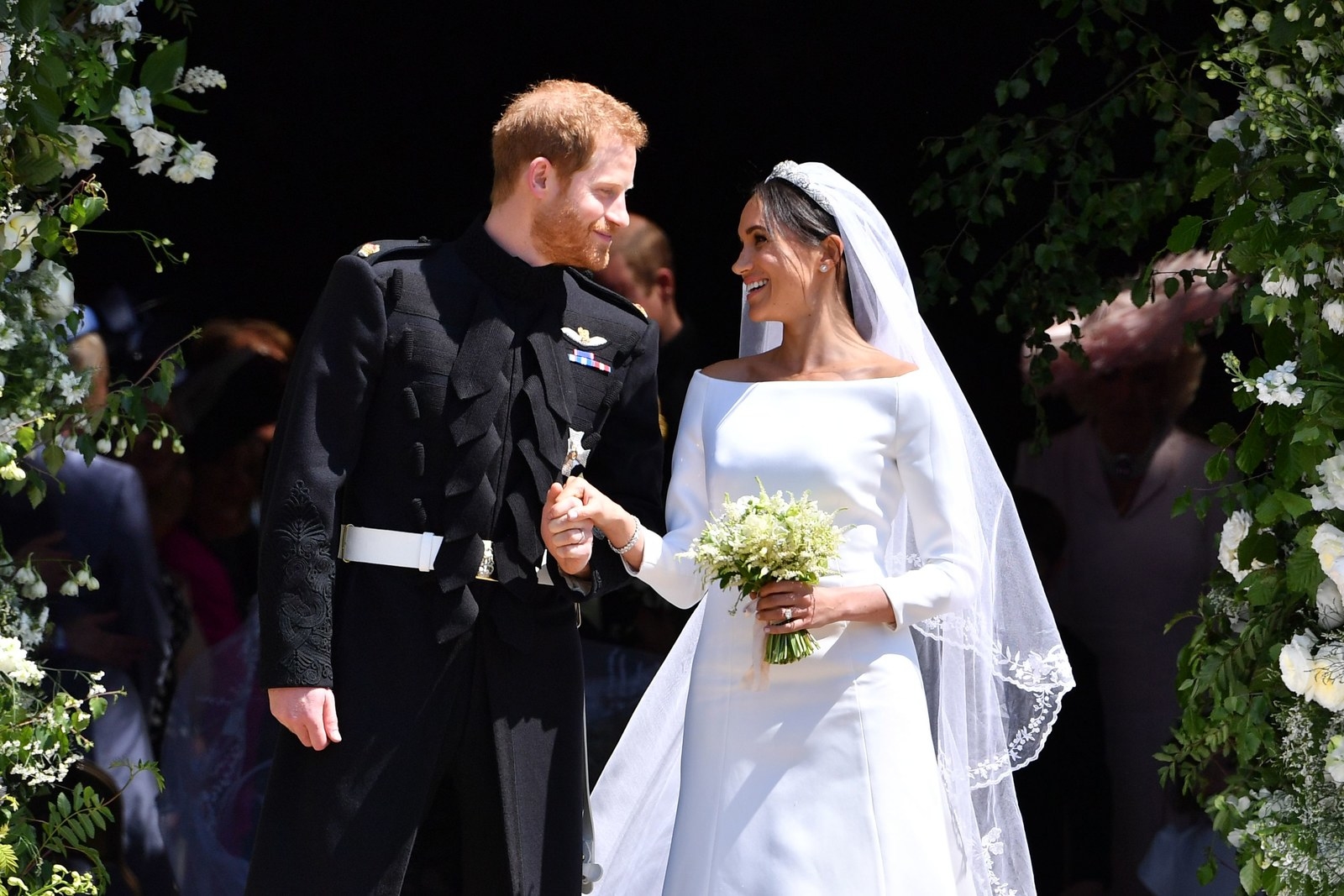 Prince Harry hand-picked his mother's favorite flowers — Forget-Me-Nots — from his childhood gardens at Kensington Palace and added them to Meghan's bouquet.