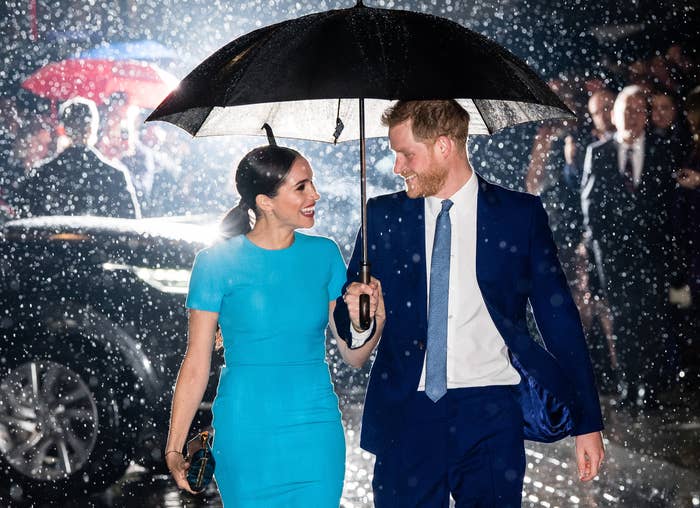 Meghan Markle, aka the Duchess of Sussex, has made her first official public appearance since she and husband Prince Harry announced that they would be "stepping back" as senior members of the royal family.

The couple attended the Endeavour Fund Awards, an annual ceremony celebrating the achievements of wounded armed service personnel and veterans who have used sports and "adventurous challenge[s]" as part of "their own recovery, their adjustment to life after the military and in most cases, how they have helped others at the same time."

Harry, who served in the British army for 10 years, founded the Endeavour Fund in 2012.

During the ceremony, award recipient Danny Holland proposed to his girlfriend onstage, and Meghan could not handle it. (To be fair, neither could the woman sitting two seats down from her.)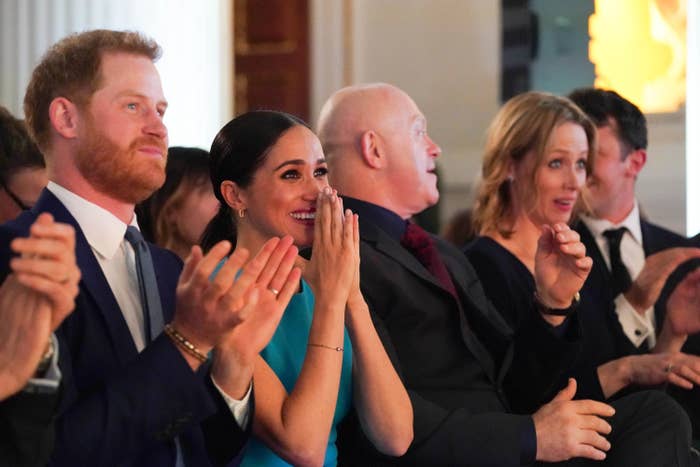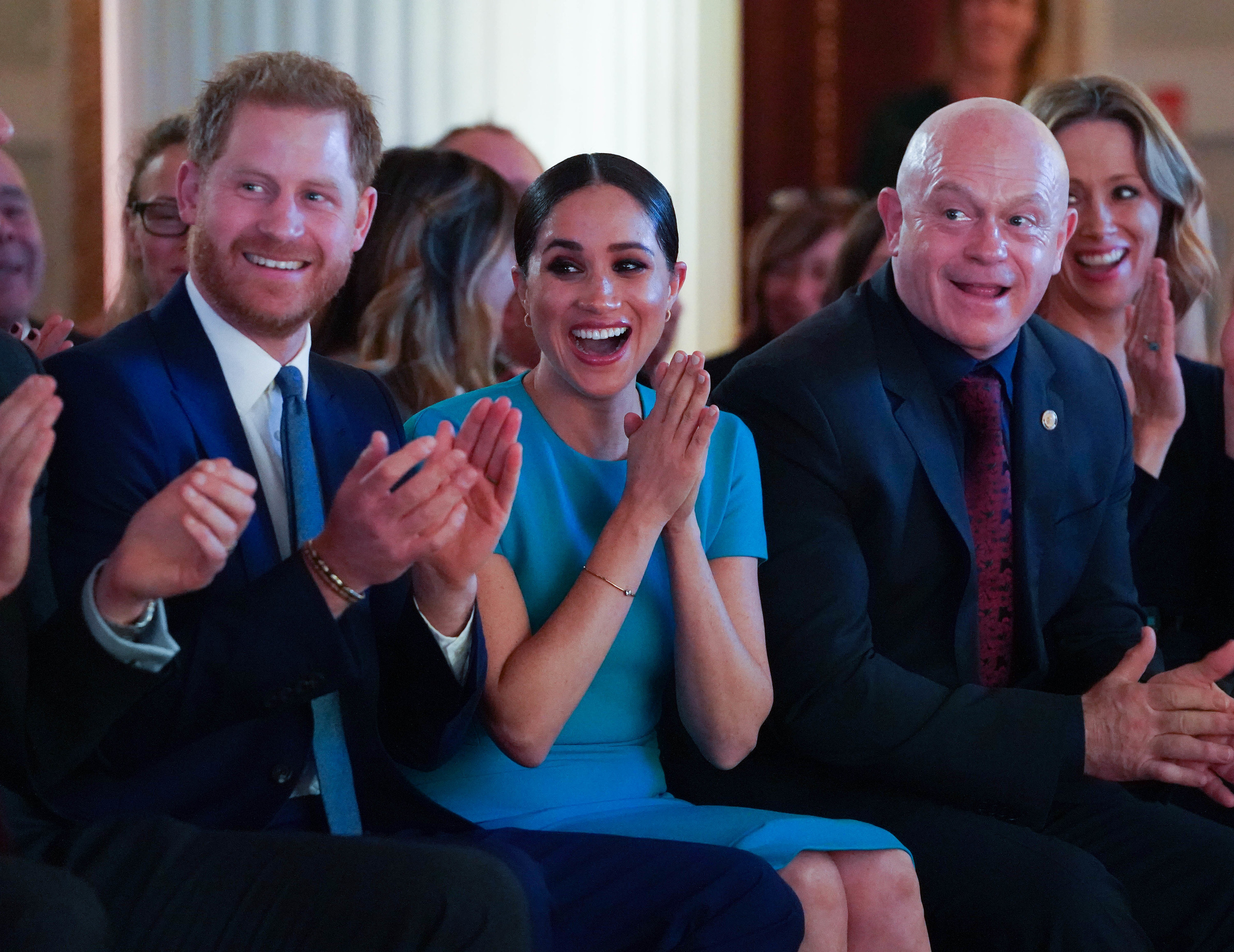 You can see her and Harry's reaction to the proposal in a video of the moment posted to Twitter by ITV royal reporter Lizzie Robinson.
Although neither of the Sussexes talked about their imminent departure from the group of working members of the royal family at the event, during his speech, Harry appeared to reference their decision.

"Many of you have told me tonight that you have my back," he said. "Well, I'm also going to tell you that I will always have yours."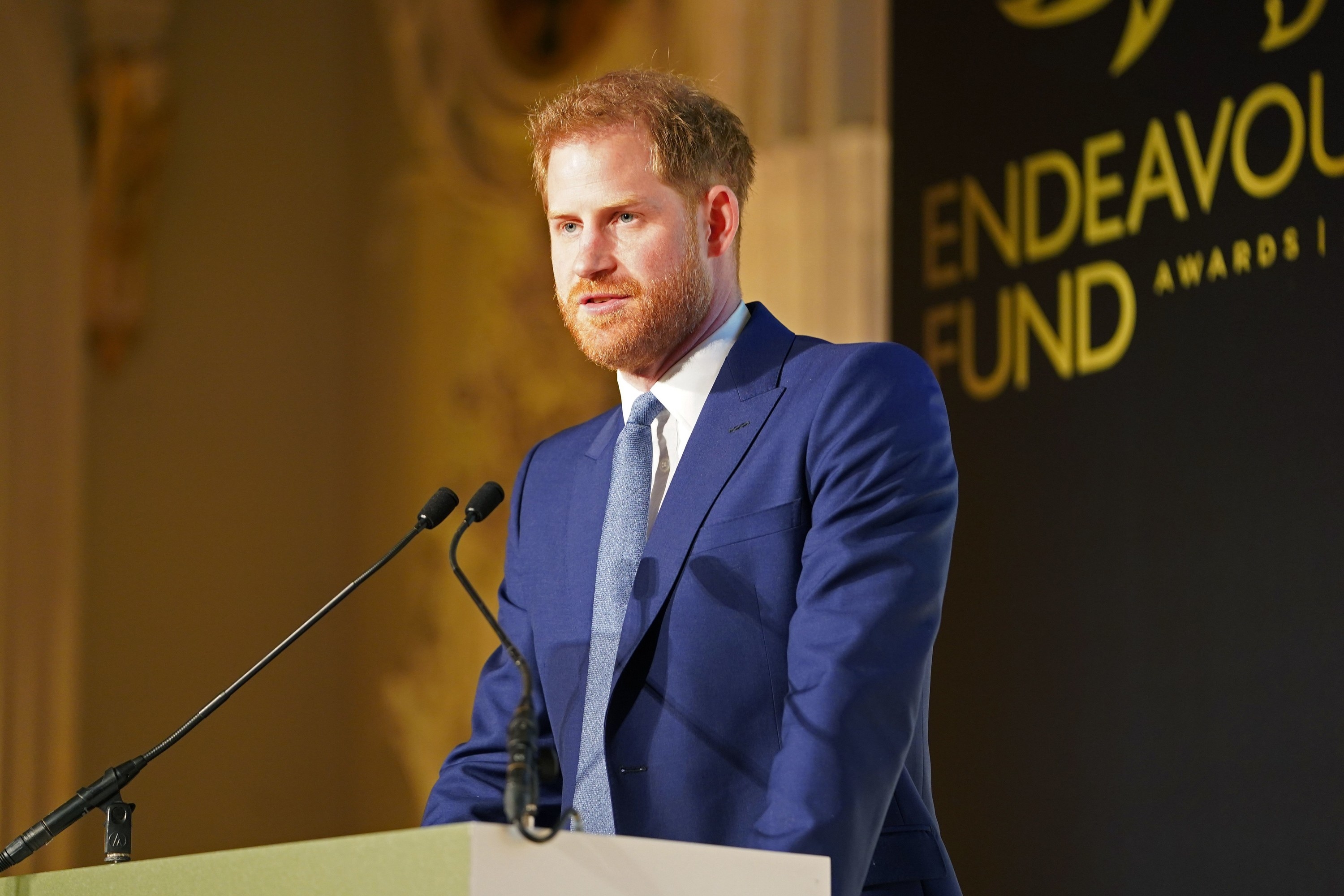 The Sussexes' official Instagram account posted a montage of the couple's night at the awards ceremony after the event ended.

Per British media reports, Harry and Meghan will be attending a number of events in the UK over the next week — including the annual Commonwealth Day service at Westminster Abbey on Monday with the Queen and the rest of the royal family — before officially "stepping down" and beginning their one-year trial run of nonroyal life April 1.

When asked for comment, a Sussex spokesperson told BuzzFeed News that they had not provided guidance on the exact timeline of Harry and Meghan's "stepping back." Buckingham Palace did not respond to multiple requests for clarification on the couple's upcoming schedule of public events.