Marvel Fired An Artist After He Snuck Religious And Political Symbols Into A New X-Men Comic
The company said the actions of Indonesian artist Ardian Syaf "are in direct opposition of the inclusiveness of Marvel Comics and what the X-Men have stood for since their creation."
Marvel announced Tuesday that it fired the Indonesian artist who inserted Islamist political images into the first issue of X-Men Gold.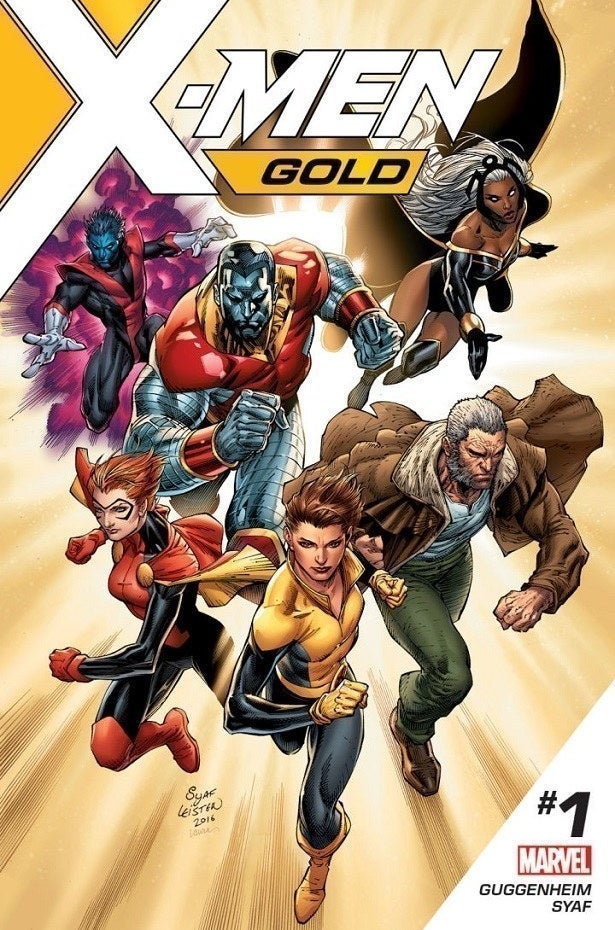 Indonesian artist Ardian Syaf added the images, which have been described as anti-Christian and anti-Semitic, in two of the panels of the newest comic in Marvel's X-Men series. Indonesia is world's most populous Muslim country.
"The mentioned artwork in X-Men Gold #1 was inserted without knowledge behind its reported meanings," Marvel said in a statement over the weekend. "These implied references do not reflect the views of the writer, editors or anyone else at Marvel and are in direct opposition of the inclusiveness of Marvel Comics and what the X-Men have stood for since their creation."
Indonesians on Reddit first noticed hidden images in several of the panels following the comic's release in that country. They urged other comic book fans to share them and bring them to Marvel's attention.
"As a non-Muslim living in Indonesia, it is so saddening how a bigoted, minority-hating conservative Muslim was able to work with Marvel and use Marvel comics as their platform to channel their bigotry and hatred toward minorities in Indonesia," wrote Reddit user Kinda1994Guy. "Many people, especially minorities read X-Men to seek refuge from the narrative championed by bigoted and hateful groups. This is so disheartening."
The first panel with a hidden message shows a group of X-Men playing baseball, focusing on Colossus as he hits the ball.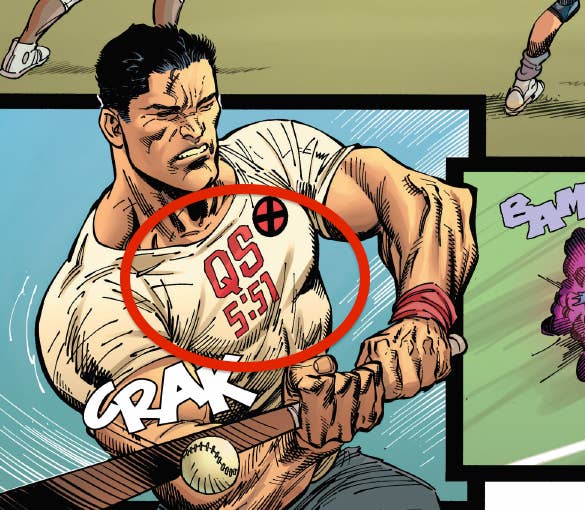 In the image, he's wearing a T-shirt emblazoned with "QS 5:51," an apparent reference to a specific verse, Qur'an 5:51, or al-Maidah verse 51, that has been championed by Islamist politicians in Indonesia.
While the verse translates to, "O you have believed, do not take the Jews and Christians as allies," it has been interpreted with a decidely political slant in Indonesia. "Indonesian translation of the verse states that 'Muslims should not appoint the Jews and Christians as their leader,'" an Indonesian comic book fan wrote on Reddit over the weekend. "The Qur'anic verse is being used by Islamists to prevent the reelection of a Christian governor of Jakarta."
The Christian governor of Jakarta in question is Basuki Tjahaja Purnama (popularly known as "Ahok"), who was elected in 2014 and is up for re-election this month.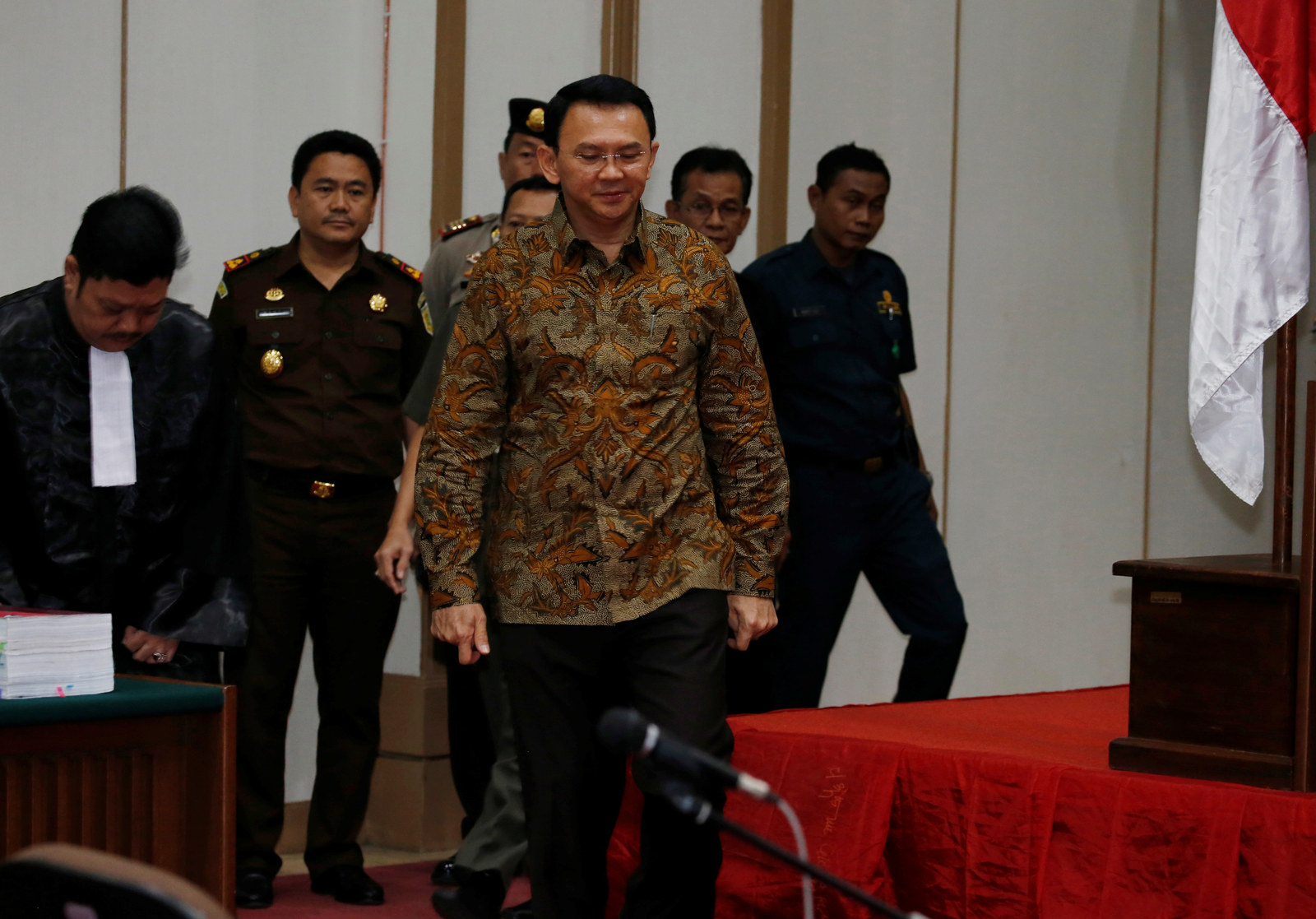 On the campaign trail in September, Ahok referenced Qur'an 5:51 in a speech urging voters not to be duped by religious leaders using this verse to justify Muslims not voting for non-Muslims.
A maliciously edited video of this speech, which made it appear as if Ahok was insulting the holy book itself, was posted online months later, prompting hundreds of thousands of Muslims to protest in the streets against the Jakarta governor on Dec. 2, 2016. Ahok was also charged with blasphemy, and if found guilty, he could face up to four years in prison. He has been allowed to campaign during the trial, which was recently delayed until after Jakarta's April 19 elections.
The second panel shows X-Men Kitty Pryde (who happens to be Jewish) addressing an angry crowd on a New York City street.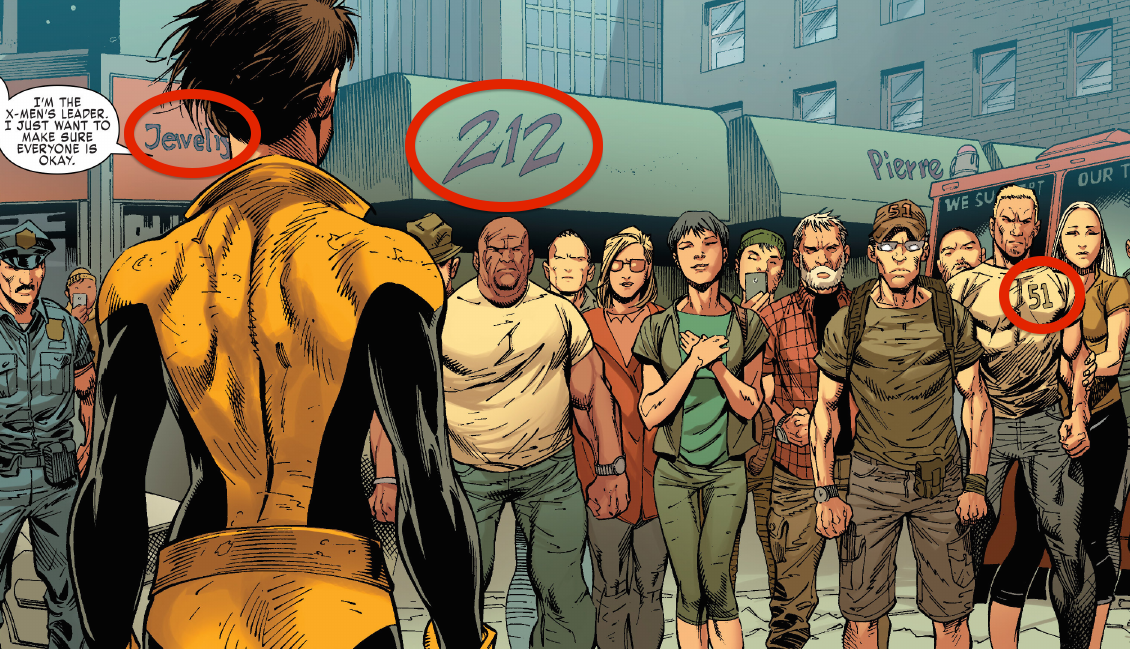 The number "212" is depicted on a storefront, which Indonesian comic book fans on Reddit say is a reference to the massive Islamist protests in Jakarta on Dec. 2, 2016 against Ahok's comments about Qur'an 5:51. The number "51," referencing the Qur'anic verse, appears again, this time on the shirt of one of the angry people in the street. (212 is also one of New York City's area codes.)
The other detail in the panel that has drawn criticism directly relates to Kitty Pryde. In the image, the X-Man's head is covering part of the awning for a jewelry store so that the letters "J-E-W" appear prominently.
On Tuesday, Marvel confirmed that Syaf had been fired and would be replaced by another artist.
Marvel has terminated Ardian Syaf's contract effective immediately. 'X-Men Gold' #2 and #3 featuring his work have already been sent to the printer and will continue to ship bi-weekly. Issues #4, #5, and #6 will be drawn by R. B. Silva and issues #7, #8, and #9 will be drawn by Ken Lashley. A permanent replacement artist will be assigned to 'X-Men Gold' in the coming weeks.".
In a Facebook post published Monday, Syaf wrote, "My career is over now. It's the consequence of what I did and I take it."