Marine With Concealed Carry Permit Saves Woman From Being Beaten To Death
"Not all [gun owners] are bad or crazy gun nuts... Some of us do good things."
This Marine Corps veteran stopped a near-fatal beating and held the attacker at gunpoint until police arrived.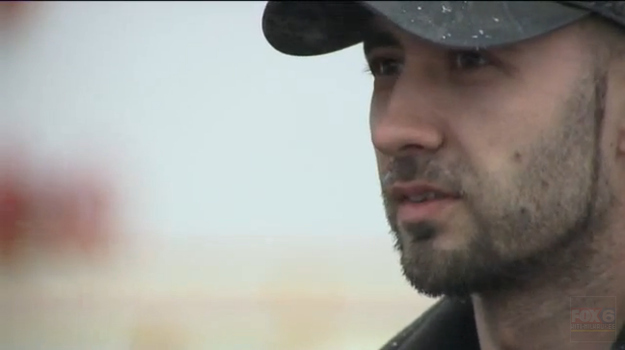 A Wisconsin man who saved a woman from being beaten to death Tuesday morning credits his state's concealed carry law for giving him the ability to act.
Charlie Blackmore Jr., a 32-year-old Marine Corps veteran, was driving home from work at 4:00am Tuesday when he saw a man violently kicking a large object on the ground. He parked his car to see what was going on and upon drawing closer to the scene, Blackmore realized that the "object" was a young woman.
When the man refused to stop beating his visibly injured victim, Blackmore pulled out his Springfield XDM 9mm.
"I said 'stop' and he starts coming towards me and that`s when I drew on him. He started getting closer and I said 'get down on the ground,'" he told Fox Milwaukee. Blackmore kept his gun on the other man as he phoned West Allis police and reported the incident. The attacker made several attempts to move toward the Iraq veteran as they waited for authorities to arrive.
"I mean I've already made it up in mind that if he came at me I was going to have to take him down and I told him that. I warned him multiple times not to come towards me because he was a big guy and I wasn't playing around and he didn't seem like he was playing around," Blackmore said.
Police quickly arrived on the scene and arrested the man. Officers checked Blackmore's concealed carry permit, took his statement and thanked him, as did the badly beaten woman he rescued. The victim's left eye was swollen shut and her nose appeared to be broken as a result of her injuries, allegedly inflicted by an ex-boyfriend.
Blackmore served in the Marines from 2005 to 2007, owns eight guns and has kept one on his person regularly since a near-death experience seven years ago. "Not all of us are bad or crazy gun nuts. There are good people," Blackmore told Fox Milwaukee. "We do good things."
Milwaukee County Sheriff David A. Clarke Jr. praised Blackmore Wednesday in a statement to the Milwaukee-Wisconsin Journal Sentinel: "I want to get to a day when acts like this are viewed as a citizen doing their civic duty. Criminals have got to be reassessing things right now. They have to be asking themselves if it is worth it anymore, might they face resistance or be shot? That's a good thing."
WATCH: Charles Blackmore, Jr. describes the attack and explains why he took action.
Fox Milwaukee / Via fox6now.com