Marine Corps Tweets "Lone Shooter" Joke — For MLK Day
UPDATE: The Marine Corps has apologized for the tweet. "Don't be lone shooter #MLK weekend — make sure you've got security!" An official account, and a quickly deleted tweet.
On Friday, the official account for the U.S. Marine Corps Forces Special Operations Command (MARSOC) tweeted a Martin Luther King Day-themed warning.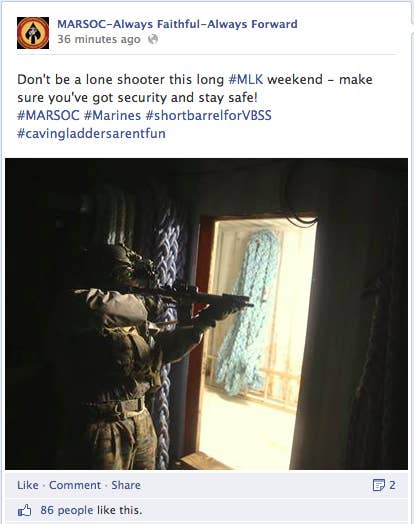 The posts were quickly removed from both pages when commenters began to question if the messages were in good taste.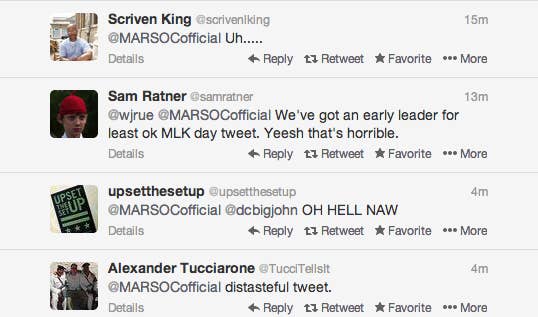 Although the Facebook page and the Twitter account are not verified, both are officially associated with the U.S. Marine Corps.
Both accounts are linked on the official recruiting website MARSOC.com, which was launched in June 2013 "to entice more Marines to apply to become operators or support personnel within the organization," according to a Navy Times report.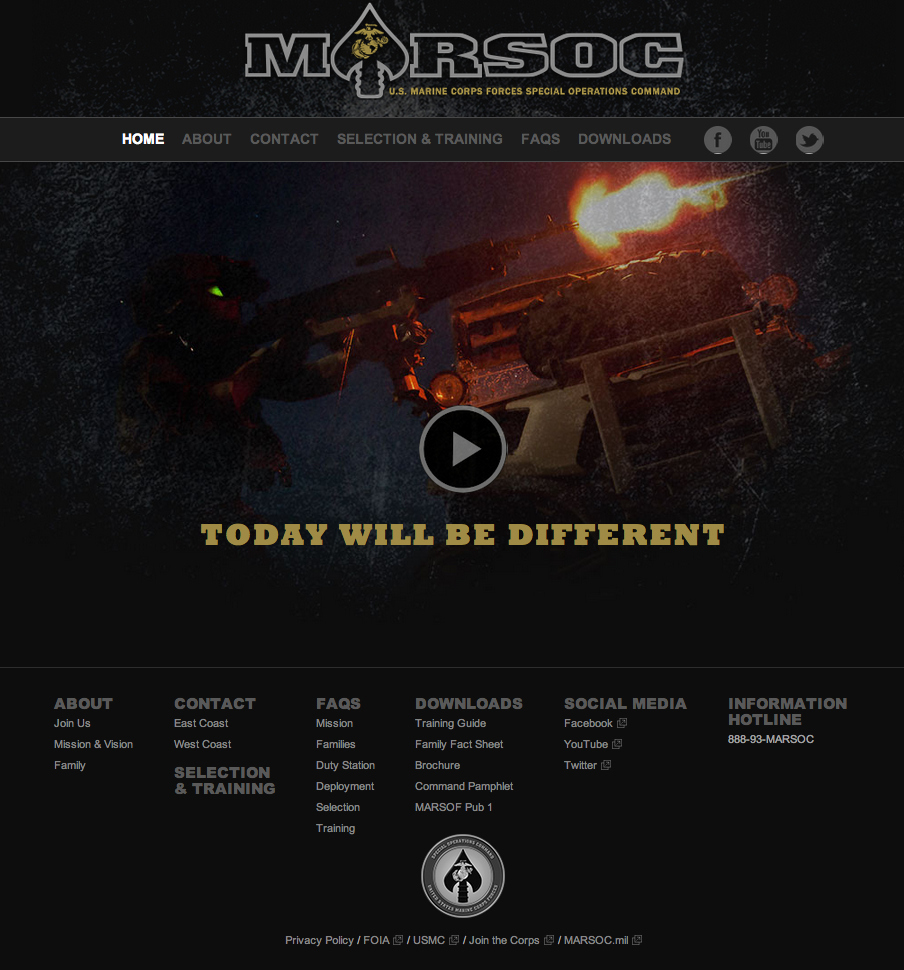 "As MARSOC continues to develop and manage our personnel, we are targeting potential recruits from the Marine Corps... so we can train and educate them to meet MARSOC's future needs," spokesman Staff Sgt. Robert Storm said about the site's launch.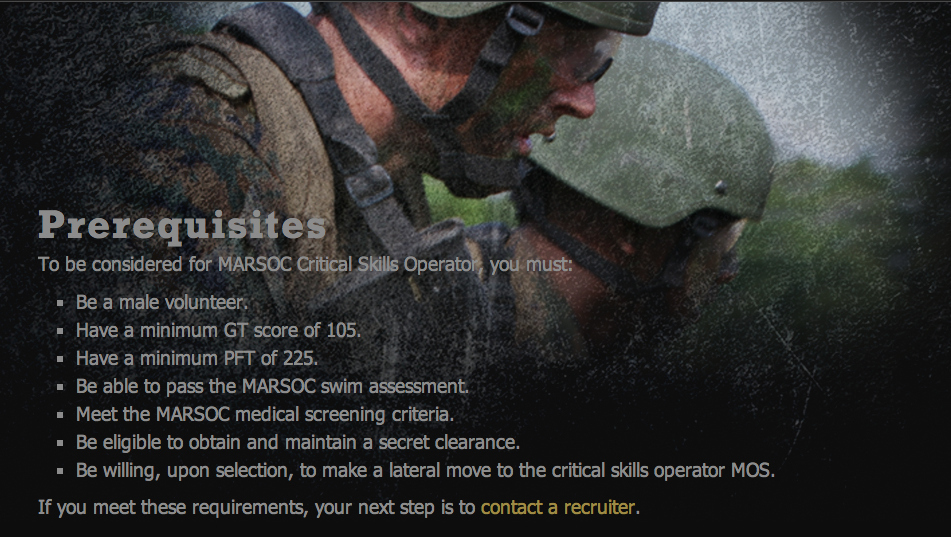 The Marine Corps Public Affairs Office has not responded to BuzzFeed's request for comment.
Update - 1:30 p.m.: Marine Corps Command apologized for the tweet via the same Twitter account.