A Virginia Beach man was arrested Friday for allegedly threatening to kill Republican Rep. Scott Taylor of Virginia over his position on marijuana, according to a federal affidavit.
Wallace "Wally" Godwin, 69, a self-described "natural-born conservative" who is strongly opposed to marijuana, was charged in federal court Friday with threatening to murder and assault a United States official, a charge that can carry up to 10 years in prison, according to federal prosecutors.
According to the affidavit, Godwin went to Taylor's Virginia Beach office Thursday while the congressman was out and became frustrated after discussing marijuana policy with a staff member.
"Scott is having an event this Saturday. I am going to get my shotgun and do something about this. I will just handle this myself," he said, according to court documents.
He then allegedly pointed at two staffers in the room and said, "You two are next."
In a statement, Taylor said his staff "was very alarmed and took the threat seriously." They then called police.
"I want to be as clear as I can be: Threats of violence against elected officials and their staff can never be tolerated. The tone of our discourse has come to unacceptable and dangerous levels," Taylor added. "I call on everyone, and I mean everyone, to please calm down. We are all Americans. There is so much that unites us."
Godwin had previously confronted Taylor and his staff about marijuana policy during two incidents in 2017. On one occasion, authorities say he drove to Taylor's house and blocked the congressman's driveway with his car and refused to leave until he spoke with him about marijuana policy.
Godwin's social media posts indicate that he is staunchly opposed to marijuana.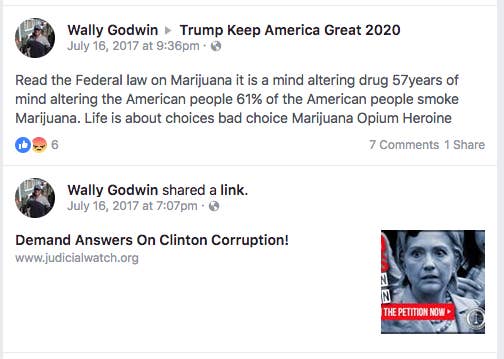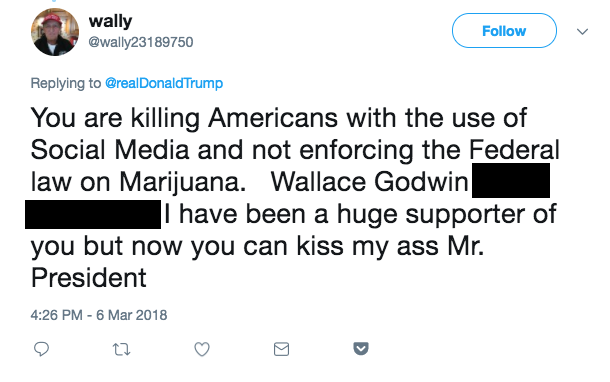 In June 2017, Godwin also filed a $500 million lawsuit against the federal government for "non-enforcement" of marijuana laws. The case was dismissed.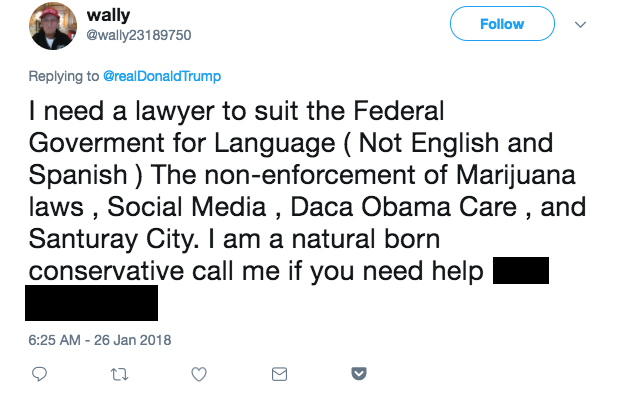 Taylor supports marijuana legalization and in 2017 cosponsored a bill that would remove marijuana from from the Controlled Substances Act.
Godwin appears to have been attempting to contact Taylor via Facebook before he visited his Virginia Beach office.

On March 21, a day before making the threats, Godwin posted that he would be attending the congressman's upcoming event in Virginia Beach.