Man Helps Girlfriend With Spinal Injury Across Marathon Finish Line
Nick Zaunbrecher pushed girlfriend Monique Koll in her wheelchair for 13 miles before helping her over the finish line.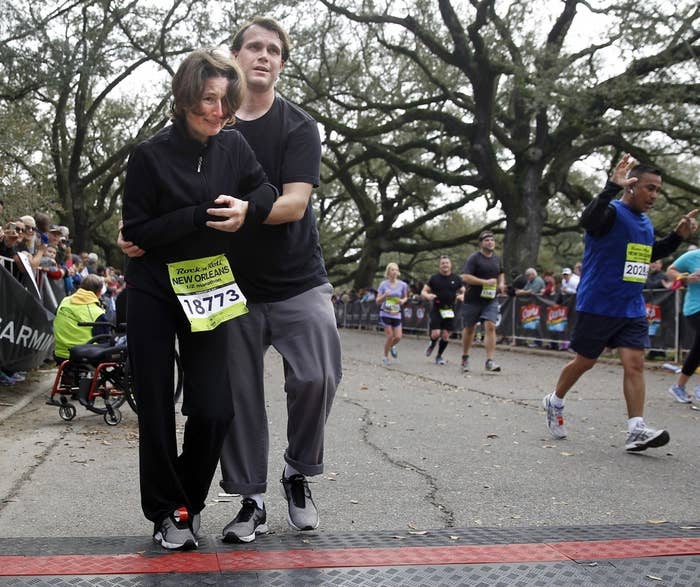 When Monique Koll, 35, was struck by a car while riding her bike four months ago, doctors were unsure if she'd survive. The Oct. 8, 2012 accident severely damaged her spinal cord and shattered three vertebrae, TODAY.com reports.
Four months later, Koll was able to cross the finish line of the Rock 'N' Roll New Orleans Half-Marathon with help from boyfriend Nick Zaunbrecher, 31, who had pushed her in a wheelchair for the 13-mile race.
"I was crying,'' Koll told TODAY.com. "I thought I hid it from everybody, but then the cameras caught it. I didn't know how emotional it would be. Nick was amazing. He pushed that wheelchair over those crazy New Orleans streets for 13 miles. For him to be able to help me walk across the finish line, it was just crazy.'