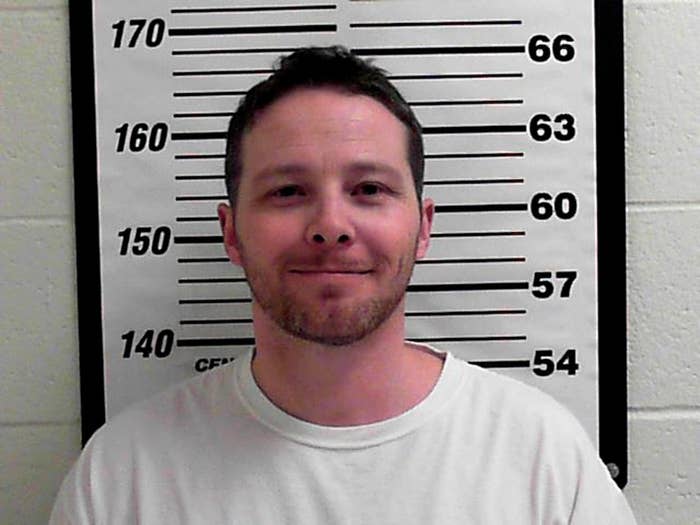 A US Navy veteran accused of sending letters containing the poison ricin to President Trump and other top US defense officials was charged Friday with threatening to use a biological toxin as a weapon.

In addition to the biological toxin charge — which carries a potential sentence of life in prison — William Clyde Allen III, 39, was charged with four counts of making threats through the mail, all of which carry potential 10-year sentences. He did not enter a plea.
Allen was arrested at his home in Logan, Utah, on Wednesday after FBI agents and other officers surrounded his home.
According to the criminal complaint, on or around Sept. 24, Allen sent envelopes containing castor bean fragments, the substance from which ricin is derived, to Trump, Defense Secretary James Mattis, Chief of Naval Operations John Richardson, and FBI Director Christopher Wray. Each envelope contained a note with the message, "Jack and the Missile Bean Stock Powder."
The letters were intercepted at screening facilities before ever reaching their destination, officials said. FBI agents, however, were able to find and identify Allen because he allegedly wrote his name and return address on the envelopes.
Allen allegedly admitted to sending the letters and told officials he had sent additional letters with the same contents to Attorney General Jeff Sessions, Secretary of the Air Force Heather Wilson, Queen Elizabeth II, and Russian President Vladimir Putin.
According to the complaint, Allen said the letters were meant "to send a message," but "did not elaborate with regards to the message he intended to convey."
When asked about why he had purchased castor beans online, Allen allegedly said he wanted them "in case World War III broke out," because he "could make them useful, to bear arms, and to defend our nation."
The FBI noted in the complaint that this is not the first time Allen has allegedly made threats against the government. In 2015, he was interviewed by authorities after he allegedly emailed the CIA threatening to kill the president unless the agency stopped "infringing on his constitutional rights." In February 2017, he also allegedly sent a bomb threat to Lackland Air Force Base in Texas via email that stated, "I have a bomb to kill your people."
Allen served in the Navy from 1998 to 2002. He is currently being held in custody in lieu of a $25,000 cash bond pending a hearing on Oct. 15.