A Man Who Allegedly Decapitated His Landlord With A Sword Over A Rent Dispute Has Been Charged With Murder
Jerry Thompson, 42, is being held on a $2 million bail in connection with the death of his landlord and roommate, Victor King, 64.
A Connecticut man has been charged with murder after he allegedly decapitated his landlord during a rent dispute, according to Hartford police and court records.
Jerry Thompson, 42, was arrested Monday in connection with the death of Victor King, 64. Per state prison records, Thompson is currently being held at the Garner Correctional Institution and his bail has been set at $2 million.
King's body was found in his home by Hartford police officers Sunday, after one of his friends called the department to request a well-being check, according to a copy of Thompson's arrest warrant obtained by CNN.
The arrest warrant stated that King had called 911 the day before his death to report that Thompson, his recent roommate and tenant, was "waving a sword at him in a threatening and terrorizing manner" after King told him to move out due to unpaid rent.
HPD Lt. Paul Cicero told the Hartford Courant that they believe Thompson used the same sword to kill his landlord.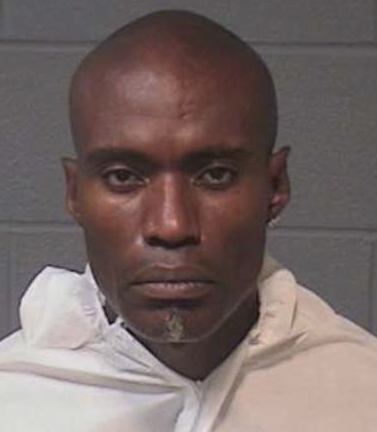 Thompson has reportedly refused to speak with detectives, and after his arrest, he directed the police to documents in his car that identified him as a "sovereign citizen."
The FBI describes sovereign citizens as "anti-government extremists" who consider themselves to be noncitizens and "believe they don't have to answer to any government authority, including courts, taxing entities, motor vehicle departments, or law enforcement."
Thompson did not speak to the court or to the public defender during his arraignment in Hartford Superior Court on Tuesday, the Courant reported.
The Hartford Police Department did not respond to a request for comment to BuzzFeed News.

King was a nationally ranked champion bridge player who had obtained the "highest rank" of the American Contract Bridge League — a Grand Life Master. He retired from his job as a self-described "IT-Jack-of-all-trades" at Travelers Insurance in February 2018.
In a Facebook post Tuesday, King's cousin James Banks described him as "a kind and gentle man who was always fun to be around."
"His warm smile, his dry wit, his brilliant mind and the fact that we could never beat him in a game of cards always make him a welcome guest at our house in New Hampshire," Banks wrote. "He will be greatly missed by his family and friends."