Butler's January mug shot: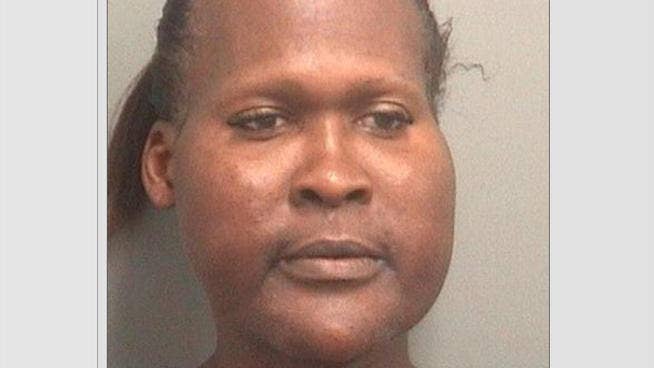 For the second time in less than a month, a Florida man has been arrested and charged with performing illegal butt enhancements.
Calvin Butler, 44, was first arrested at a West Palm Beach hotel on Jan. 18 after allegedly planning to use the room to inject silicone into the butts of his "patients" and seal those injections with Krazy Glue — a process referred to as "butt pumping." Three men and women who had previously received implants from Butler filed a complaint to police after their injection sites became infected. Two of the "patients" had to be hospitalized for treatment. Butler was arrested again Thursday when a fourth victim came forward.
Butler's February mug shot: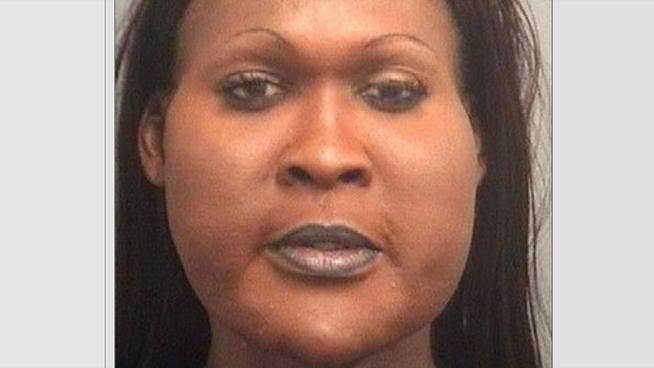 WPTV reports:
One victim told detectives that she met with Butler at his room at the El Patio Motel where she received four silicone injections to both buttocks in September and October of 2012, and was charged $200 per injection.

She described the procedure to detectives, claiming Butler used a felt tip pen to mark areas on her buttocks. She said he then poured out a clear liquid from a Pedialyte bottle into a plastic cup, filling the syringe from the cup and injecting the liquid into her buttocks.

Once the injections were completed, Butler would clean the blood from the skin and apply Krazy Glue to the incisions, the victim told detectives.

Another victim -- a man -- told investigators he received weekly injections from Butler for almost four months starting in June. In October, he said he developed a serious infection and needed surgery.

Police say the fourth person to come forward -- also a man -- was told by Butler to get naked and lay in a prone position to receive the injections.

The man claimed Butler, on their first encounter, poured the silicone into the palm of his hand and then rubbed it onto his face -- even splashing some in his own eyes.

Butler told the man, "See, it's real silicone. I wouldn't be able to put this in my eyes if it were fake," the arrest report states.
Butler, who goes by the name "Tamieka," would visit his victims in the hospital "dressed as a woman with a large wig and a fur coat" and threaten them not to tell the medical staff where they received the injections.
He has been charged with charged with multiple counts of unlicensed practice of a health-care profession with great bodily harm and is awaiting trial in the Palm Beach County Jail.
This photo shows the scarring left by unlicensed silicone butt injections: