Loyal Dog Stops Woman From Committing Suicide
A French woman's German Shepherd stopped her from committing suicide by knocking aside the rifle she tried to fire into her heart.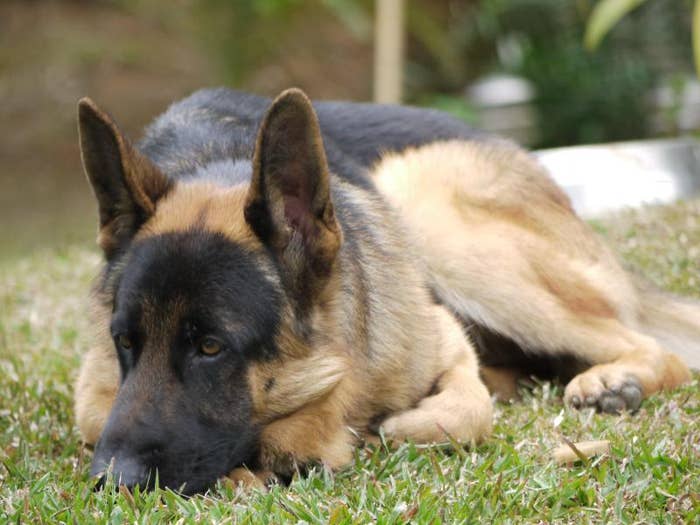 The 63-year-old woman planned to kill herself when she walked into the garden of her home in southeastern France with her dog, a male German Shepherd, on Wednesday. According to local police, the woman fired several test shots of a 22-calibre rifle to ensure that it was working before she turned the gun on her chest.
"At the moment she pulled the trigger, her dog jumped on her and diverted the shot," a police officer told Le Figaro, adding that the animal "probably sensed things and knocked into her to save her."
The woman was conscious and suffering from a chest wound when she was found by her husband. She was taken to the hospital, but her injuries are not considered to be life-threatening.
According to police, the dog appeared to be "deeply affected" by his human's actions.
Here's how we here at BuzzFeed feel about this story: