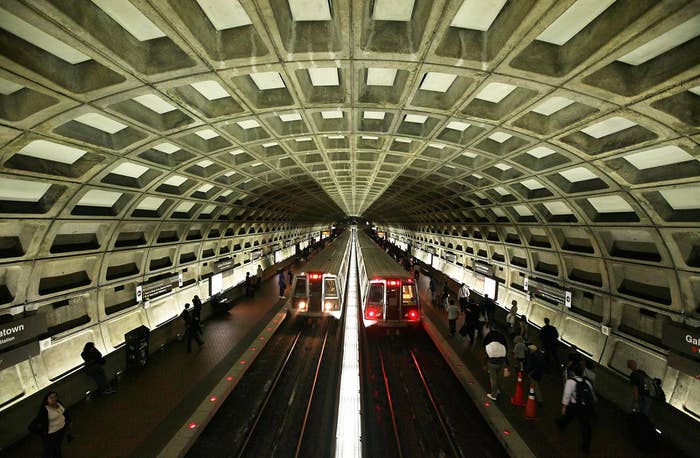 Washington, D.C.'s subway system will shut down for 29 hours starting Wednesday as crews perform an emergency inspection of electrical cables for possible deterioration, authorities announced just hours ahead of the unprecedented closure.
The shut down will start at midnight and last until 5 a.m. Thursday, according to the Washington Metropolitan Area Transit Authority (WMATA).
The announcement on the decision to shut down an entire rail system that serves hundreds of thousands of commuters each day came Tuesday afternoon, with officials acknowledging the hardship but also the need to ensure the passenger safety.
A fire at a rail station early Monday triggered an investigation into the state of the jumper cables, which hadn't been inspected for a year, Metro General Manager Paul Wiedefeld said at a news conference.
The results of that investigation led officials to believe that the fire may have had the same cause as another in January 2015, which killed a 61-year-old woman and injured dozens of people.
"This has already happened two times, … I can't wait for a third," Wiedfeld said.
Metro crew needs to inspect around 600 jumper cables, he said, which may be deteriorating and causing water to seep into the cables, causing electric charges and track fires.
"Right now you basically have people crawling around on a live third rail," Wiedfeld said. "We recognize it will be very difficult for people to get to work...for school children to get to school, but safety is paramount," he said, adding that the current state of the D.C. Metro could endanger people's lives. "When I say safety is our highest priority, I mean it."
Wiedfeld added that the Metro has never before shut down for a non-weather related event since launching in 1976.
In response to the closure, the U.S. Office of Personnel Management said federal employees can work from home or take unscheduled leave Wednesday.
Ride sharing apps Uber and Lyft anticipated increased demand during the shutdown.
Uber said it would cap surge pricing at 3.9 times the base fare, Reuters reported, and Lyft said it would offer new users $20 off their first ride.