A man has been charged in connection with the alleged abduction of 34-year-old Eliza Fletcher, who authorities said was last seen being forced into a vehicle while she was out jogging in Memphis early Friday morning.
Cleotha Abston, 38, was arrested and charged with especially aggravated kidnapping and tampering with evidence, the Memphis Police Department said in a statement Sunday. The whereabouts of Fletcher, who goes by "Liza," remain unknown. According to a police affidavit obtained by Memphis news outlets, Abston was identified by his DNA on a pair of Champion slide sandals that were found at the scene near where Fletcher's cellphone was found.
The affidavit states that Fletcher, a prekindergarten teacher and mother of two, was reported missing Friday morning by her husband after she did not return home from her regular 4 a.m. run. A member of the public found Fletcher's cellphone and the sandals and gave them to her family, who then turned them over to investigators, the affidavit said. When police examined video surveillance from where the phone was found, they were able to find footage of Fletcher being forced into the car.
The video showed a black GMC Terrain "passing and then waiting for the victim to run by," according to the affidavit. When Fletcher appeared, "a male exited the [SUV], ran aggressively toward the victim," and, following a struggle, forced her into the vehicle's passenger side. The SUV sat for four minutes before driving away.
After the DNA on the sandals was identified, investigators said, they were able to obtain footage of Abston wearing them the day before the abduction and determined that he was currently living at an address belonging to a woman who owns a black GMC Terrain. Abston's presence at the scene of the abduction was also verified by cellphone records.
The affidavit states that investigators talked to Abston's neighbors and learned that on Friday morning, he was seen cleaning the inside of the SUV and "behaving oddly." Someone else saw Abston washing his clothes in the sink of the house where he lived and "acting very strange," the affidavit said.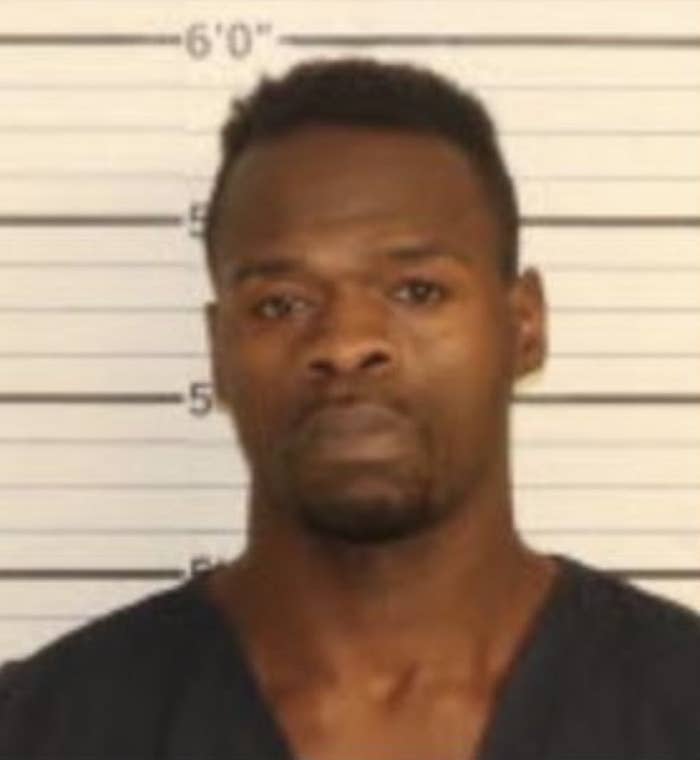 Abston attempted to flee and avoid arrest, but officers were able to take him into custody. A second individual, the suspect's brother, was also arrested, but police said that he was "currently not believed to be connected to Fletcher's abduction."
Abston declined to tell the police anything about Fletcher or her location.
"This remains to be an active and ongoing investigation," Memphis police said on Twitter on Sunday. "We continue to ask for assistance from the community."
State law enforcement and the FBI have joined the search efforts, and on Friday, authorities towed a vehicle from Fletcher's home and removed items including garden shears, according to an ABC 24 reporter at the scene.
Fletcher is a teacher at St. Mary's Episcopal School in Memphis. She is also the granddaughter of hardware magnate and billionaire Joseph "Joe" Orgill III, who died in 2018. She and her family are active in Second Presbyterian Church, which over the weekend called for prayers for Fletcher as well as her husband and children.
Fletcher's family is, with CrimeStoppers, offering a $50,000 reward for anyone who provides information that leads to her safe return. In a statement given Saturday to Fox13Memphis.com, the family thanked the public for their "prayers and outpourings of support."

"More than anything we want to see Liza returned home safely," the statement said. "We believe someone knows what happened and can help."