Leonardo DiCaprio Hung Out With Pope Francis At The Vatican
No word on whether the actor asked the pope to pray for his Oscar chances.
Leonardo DiCaprio met Pope Francis at the Vatican on Thursday and discussed a topic near to both of their hearts: the environment.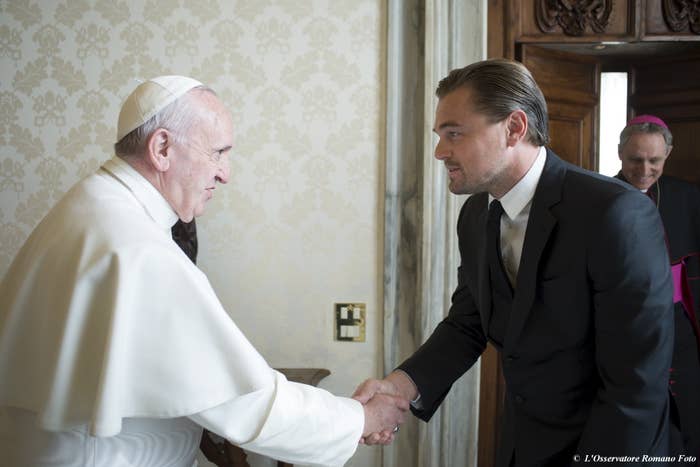 After greeting Pope Francis in Italian, DiCaprio presented the pontiff with a book featuring the art of 15th-century Dutch painter Hieronymus Bosch.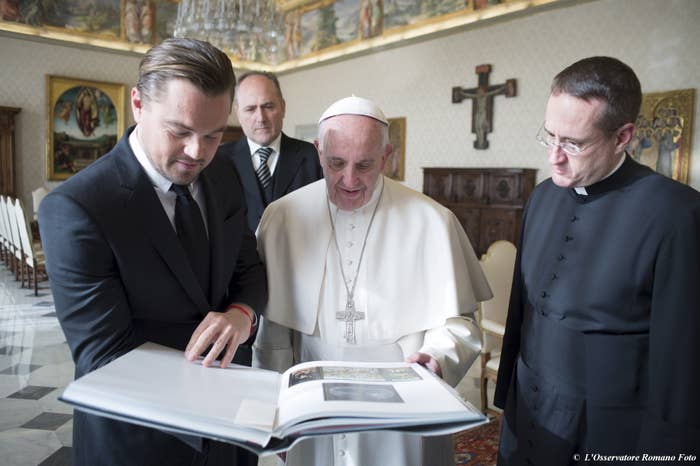 DiCaprio opened the book to Bosch's famous triptych, "The Garden of Earthly Delights," to explain the reasoning behind the somewhat random gift.
He told the pope that a reproduction of the triptych had hung over his crib when he was a child.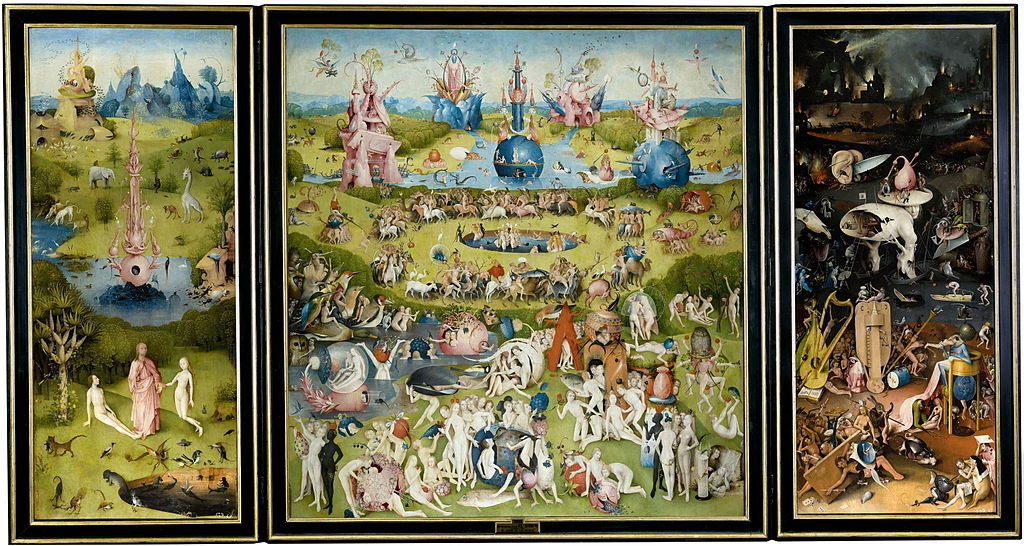 The work of art depicts Adam and Eve in the Garden of Eden in the first panel, a world with humans and animals living in harmony in the second panel, and a freakish hellscape in the third panel.
"As a child I didn't quite understand what it all meant," he said to Pope Francis. "But through my child's eyes, it represented a planet, the utopia we had been given, the overpopulation, excesses, and the third panel we see a blackened sky that represents so much to me of what's going in in the environment."
DiCaprio added that he thought the image also reflected the pope's concerns about the environment and future of the planet. Pope Francis seemed very pleased with the gift and thanked the actor in English.
The Associated Press reported that the actor also gave the pope a check to use for charity works "close to [his] heart."
After a brief 15-minute audience, Pope Francis gave DiCaprio a rosary and leather-bound copies of his environmental encyclical Laudato Si and his 2013 Apostolic exhortation Evangelii gaudium.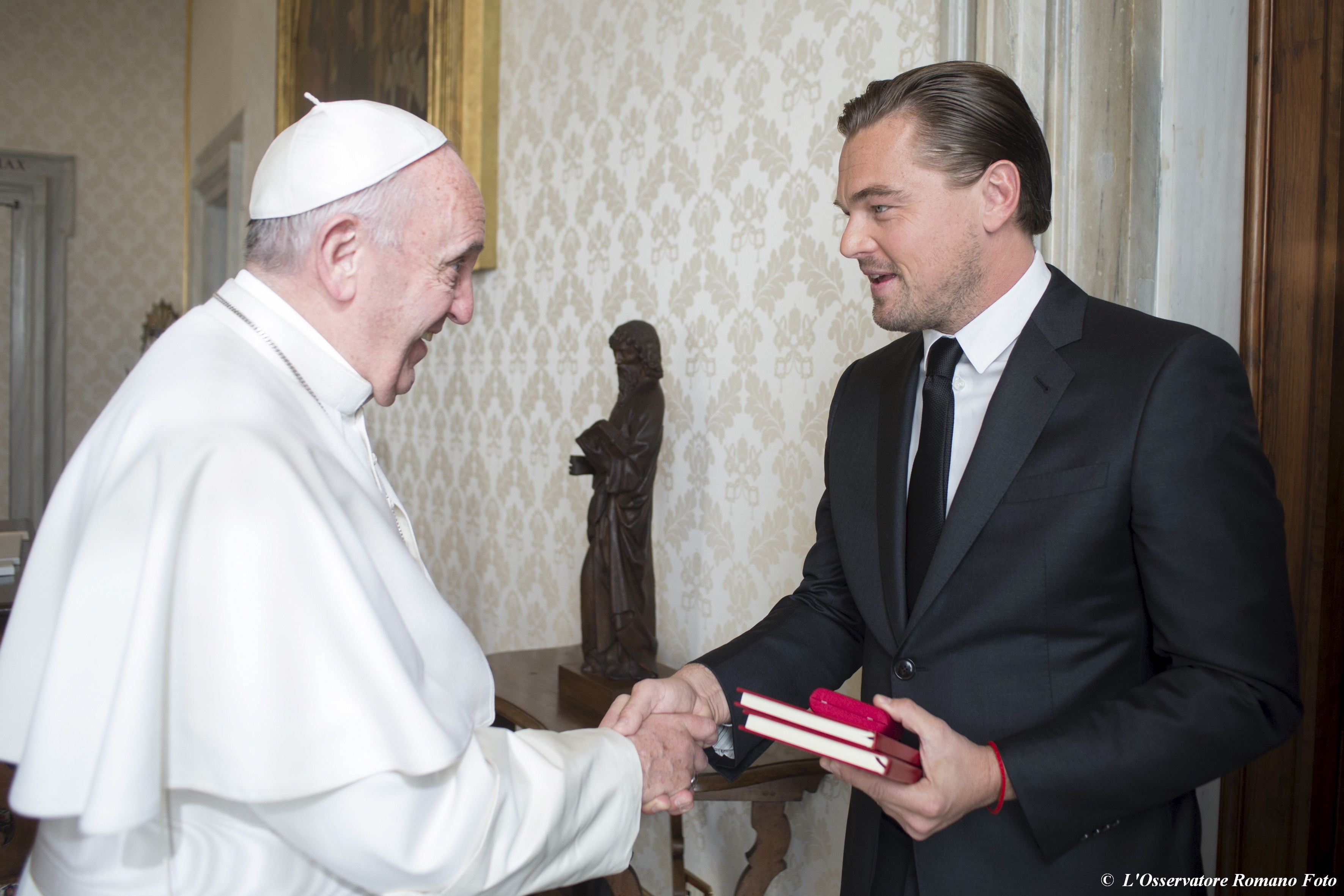 The leader of the Catholic Church ended by asking the Oscar-nominated actor to pray for him. DiCaprio said that he would.