A Tennessee elementary school posted an adorable video of two kindergarten classes signing "Happy Birthday" as a surprise for their hard-of-hearing custodian on his 60th birthday Tuesday.

Hickerson Elementary in Tullahoma wrote on Facebook that the students wanted to surprise longtime custodian James Anthony.

Anthony has been at the school for the past 15 years and worked in the Coffee County School System since 1991. Anthony is partially deaf but can read lips.

"Mrs. Allyssa Hartsfield and Mrs. Amy Hershman's kindergarten classes learned how to sign 'Happy Birthday' along with help from teacher aide, Shelly Lucas, and school nurse, Angela Ridner," the school said.

BuzzFeed News has contacted the school for further comment.

Former students who knew Anthony have also been commenting on the video with their own memories of him from their childhoods.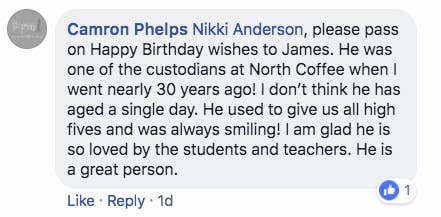 "He used to give us all high fives and was always smiling," wrote Camron Phelps.

"What a blessing you have been to the students and staff of many Coffee County schools," Elizabeth Fox said.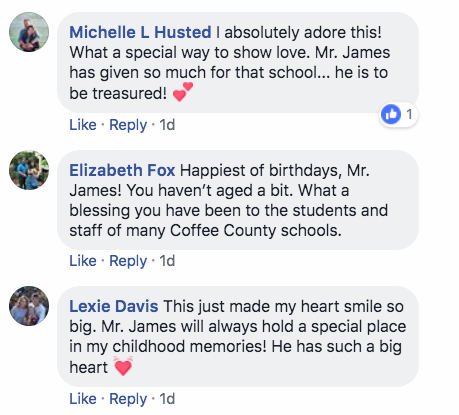 Happy Birthday, Mr. James!