First Kate Middleton Pregnant Bikini Photos Surface, Royal Family Condemns Italian Tabloid
Italian gossip magazine Chi has published photos of a pregnant Kate Middleton on vacation in the Caribbean.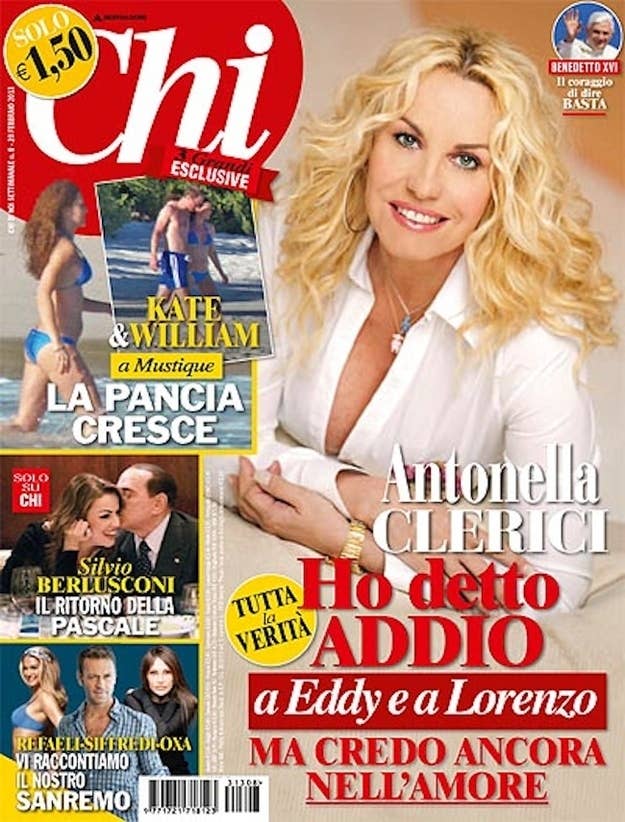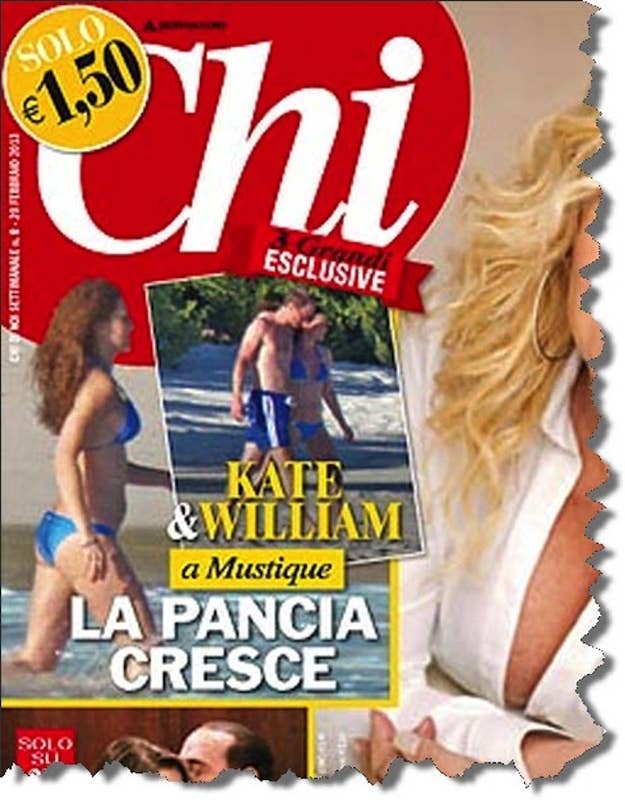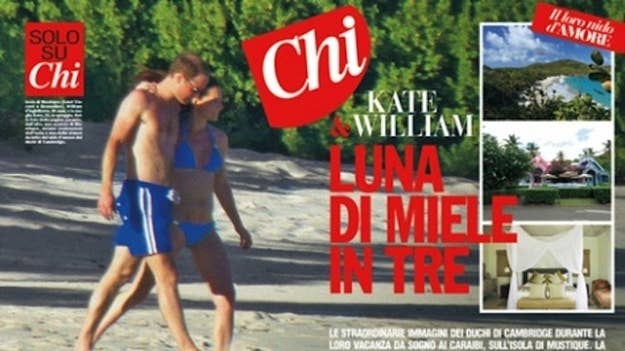 Statement from St. James's Palace:
We are disappointed that photographs of the duke and duchess on a private holiday look likely to be published overseas. This is a clear breach of the couple's right to privacy."
Chi magazine incurred the wrath of the royal family last fall by publishing a 26-page spread of the Duchess of Cambridge sunbathing nude while on vacation in France.
The incendiary issue of Chi magazine hit newstands Wednesday. British media outlets are reporting on the story but blacking out the images of the pregnant Duchess to avoid royal wrath: