Kate Middleton And Her Royal Baby Bump Celebrate St. Patrick's Day
The Duchess of Cambridge spread some Irish cheer, chatted about baby stuff, and got stuck in a grate.
The Duke and Duchess of Cambridge visited the Irish Guards barracks in Aldershot, England, on St. Patrick's Day for the annual shamrock distribution ceremony.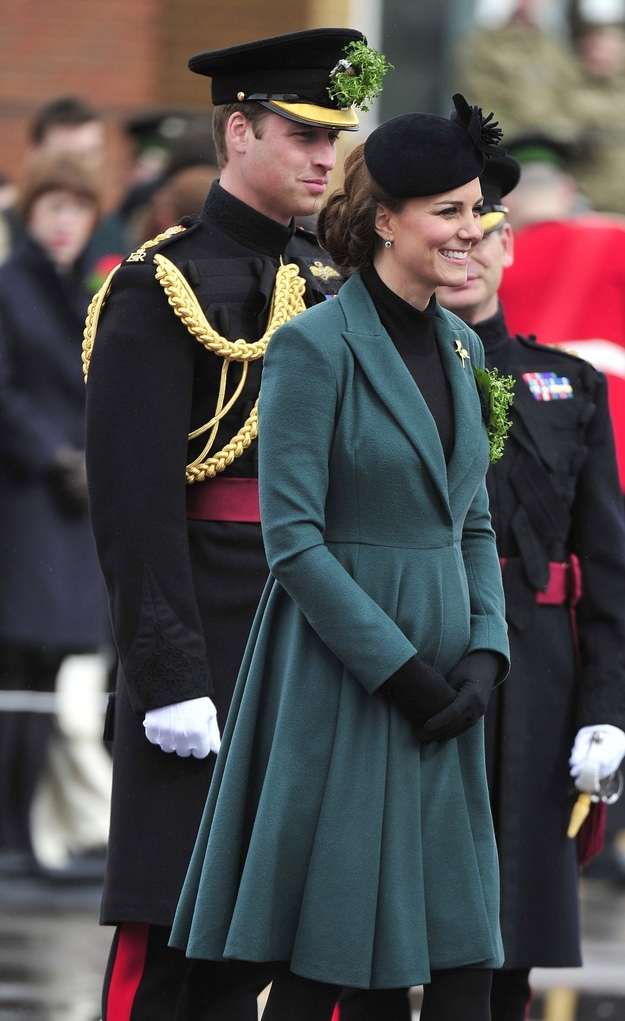 Kate wore the same Emilia Wickstead coat that she wore to the ceremony last St. Patrick's Day, although the garment had been altered to fit her growing baby bump.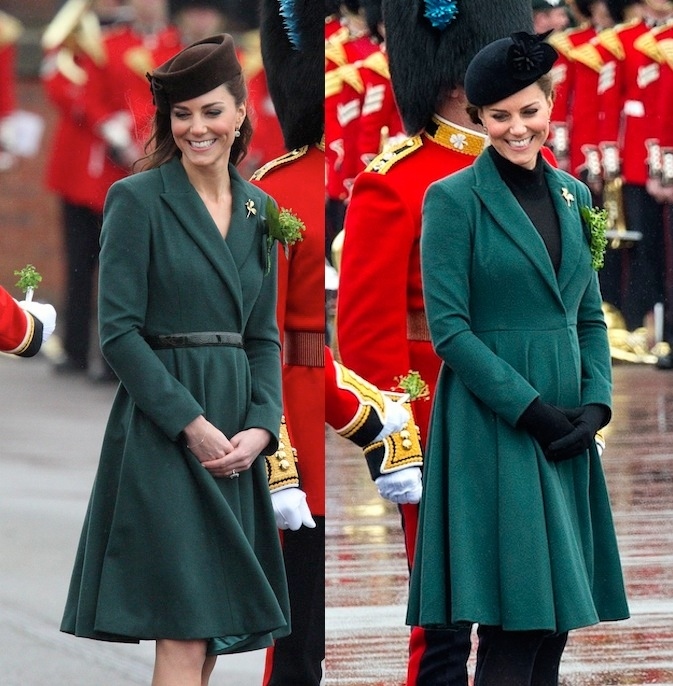 The duchess is approximately five-and-a-half months pregnant. The palace has announced that the royal baby is due in July.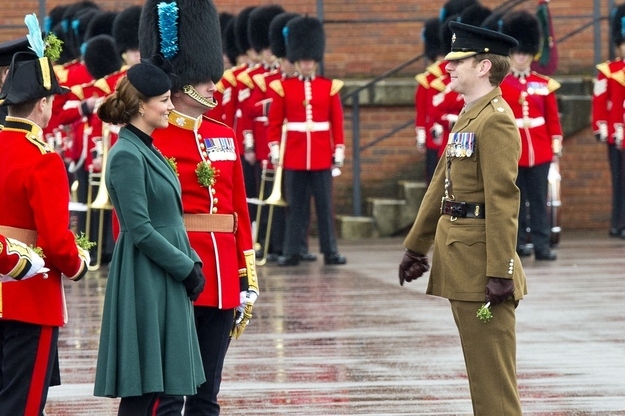 Before distributing the shamrocks to the guardsmen, Kate presented a sprig to her husband Prince William, who is an honorary colonel of the guards.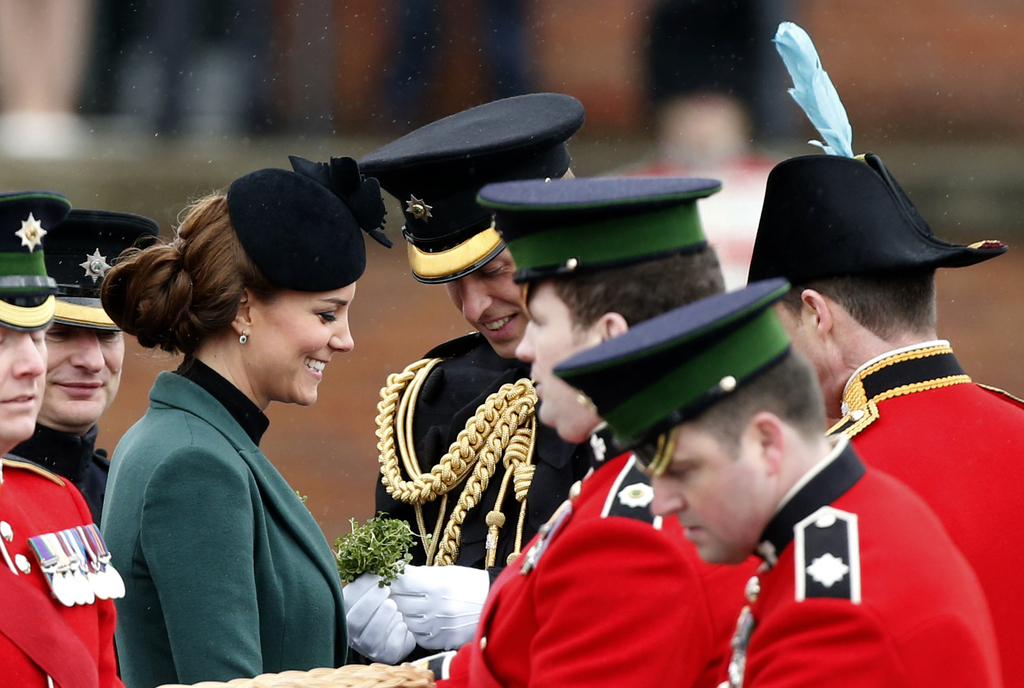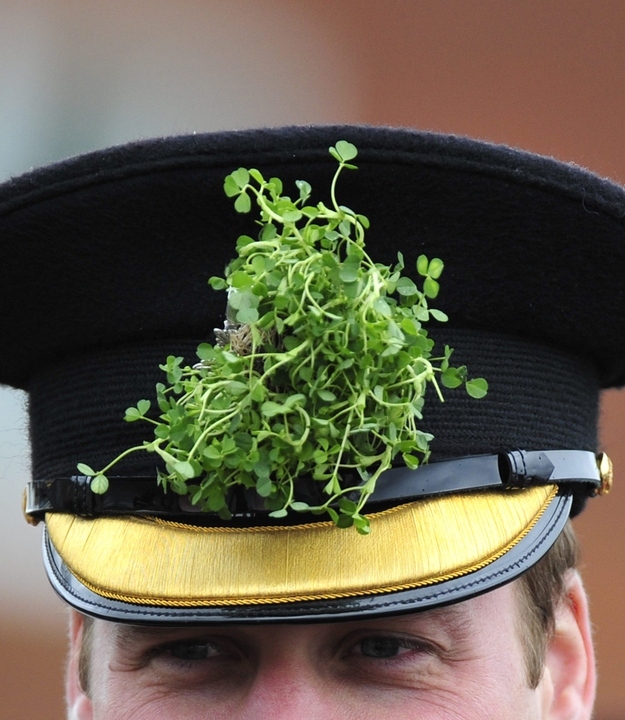 Every year, fresh shamrocks are given to the guards by a senior female member of the royal family as part of a century-old tradition begun by Queen Alexandra, the wife of the then King, Edward VII back in 1901.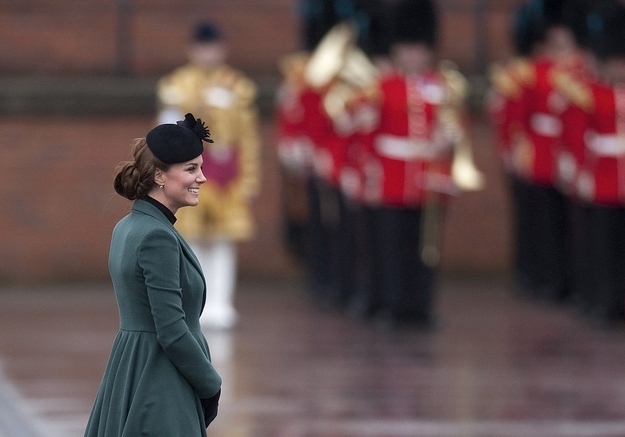 The regiment's mascot, an Irish wolfhound named Domhnall, received a sprig of shamrocks along with his human brothers-in-arms.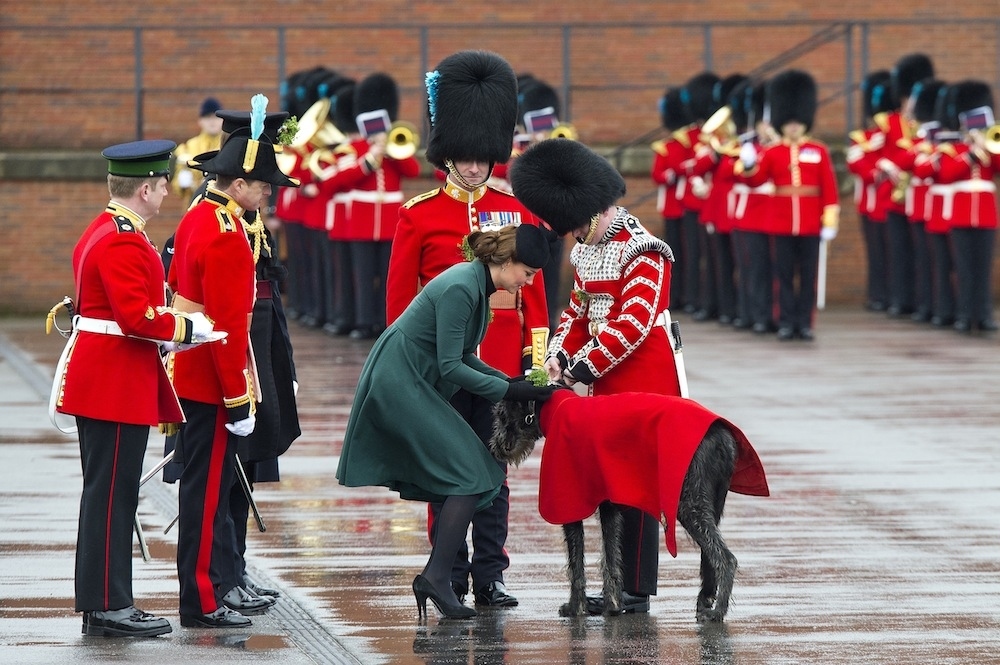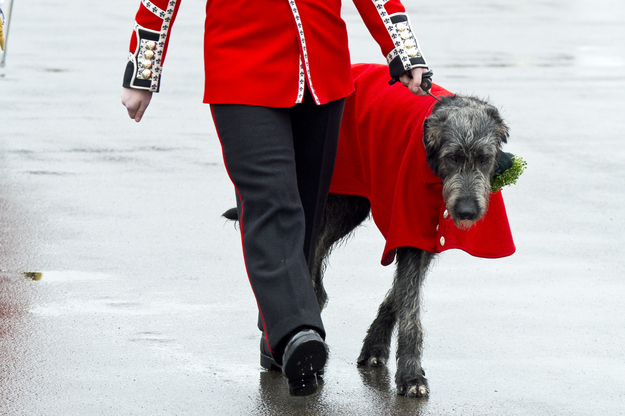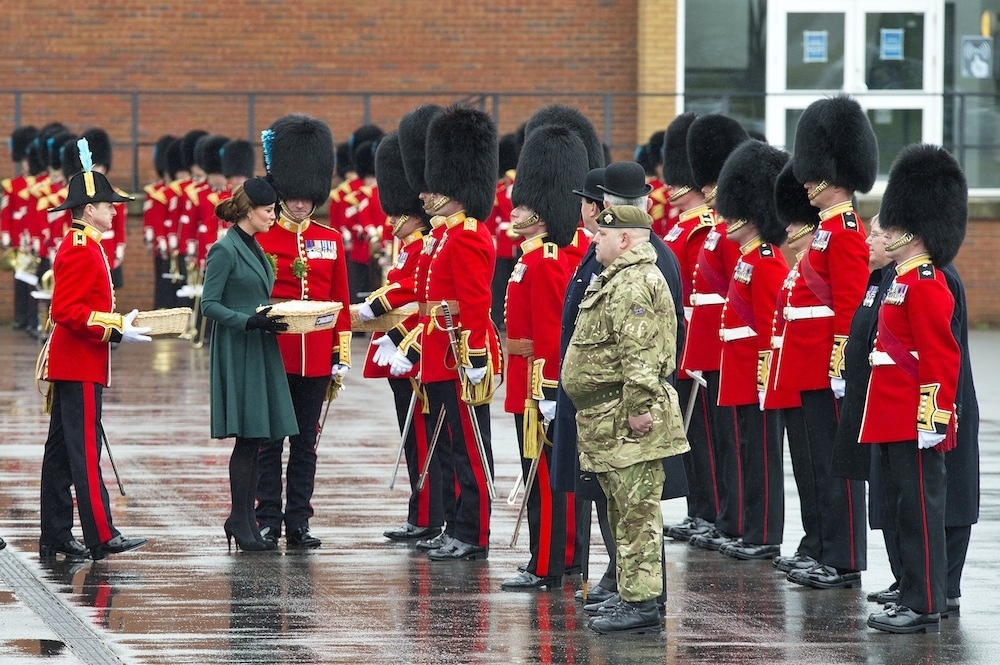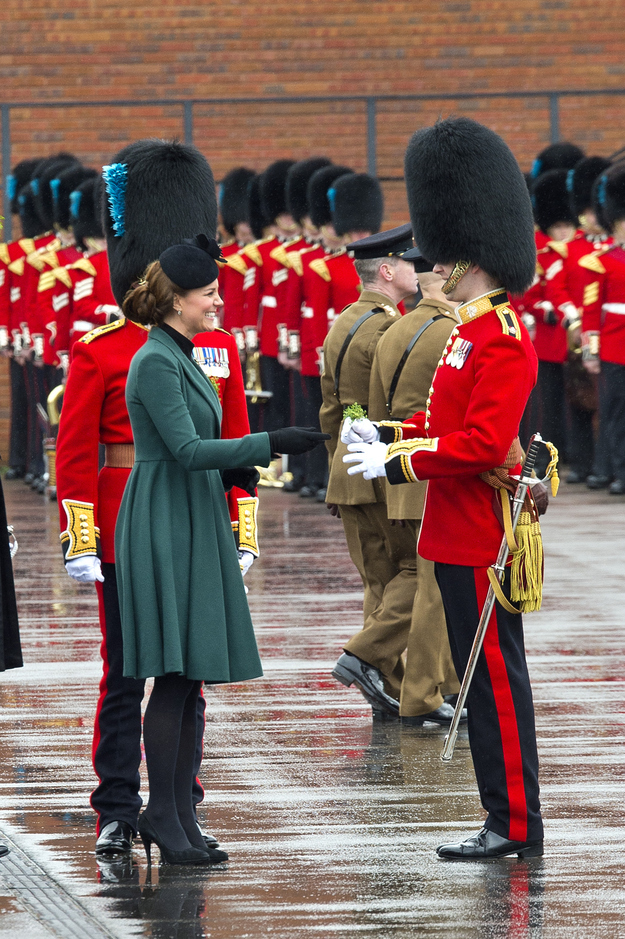 Kate apparently chatted with guardsmen about the royal baby:
The Duchess suffered one small misstep during the ceremony: She accidentally caught the heel of her shoe in a grate as she finished distributing the shamrocks.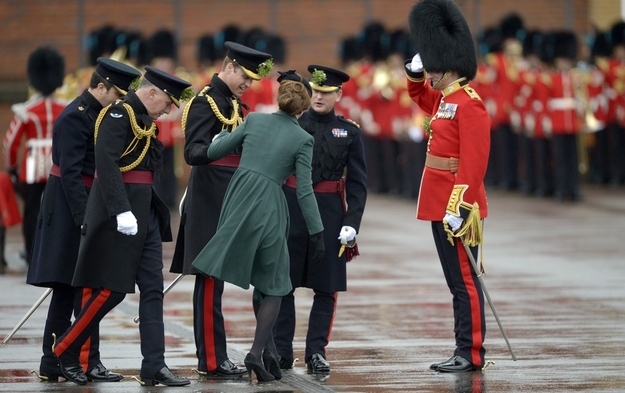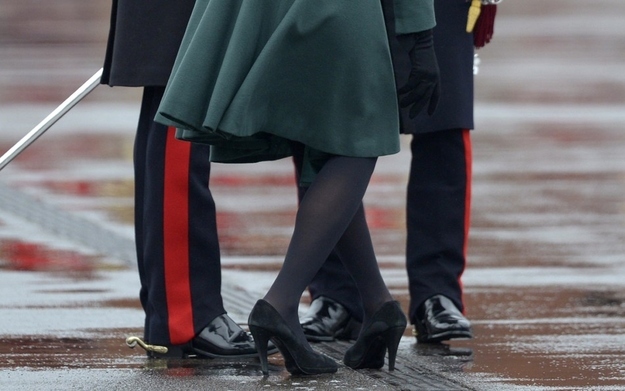 Prince William held Kate's arm as she laughed and wrenched her shoe loose.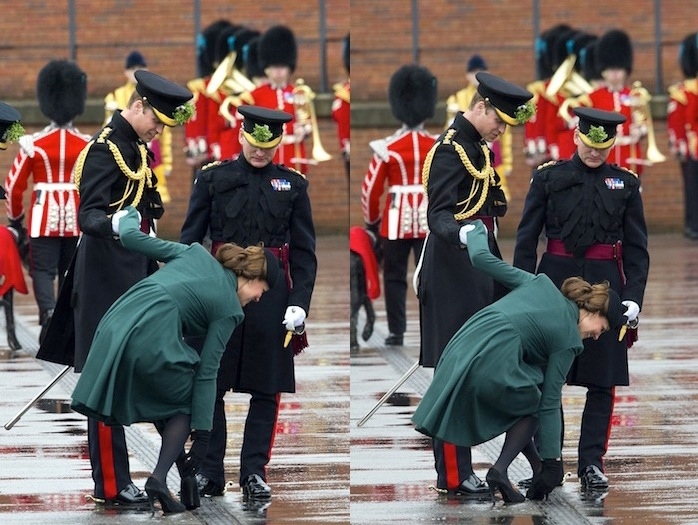 After the duchess freed her shoe, the royal couple posed for a photo with the Irish Guards.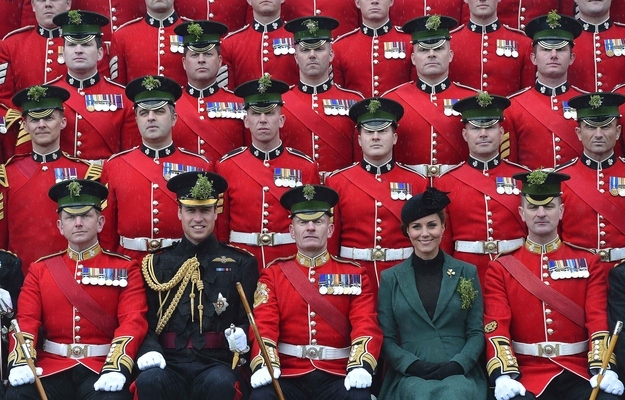 The ceremony ended with the annual St. Patrick's Day military parade.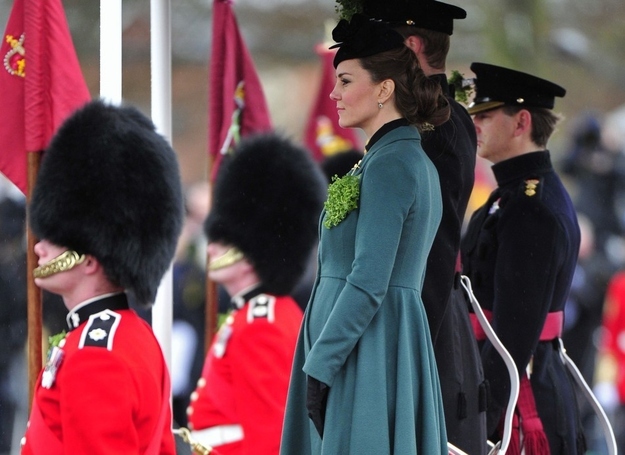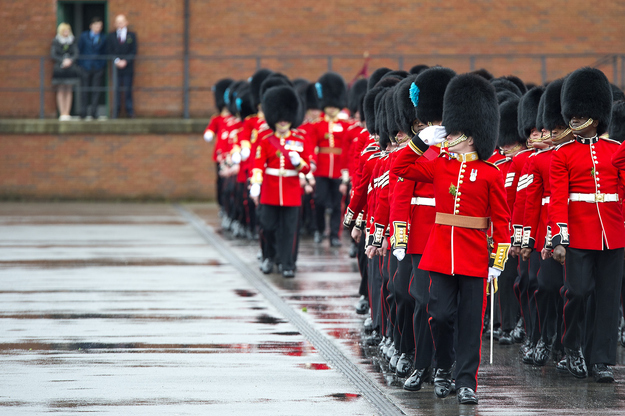 What a difference a year makes!