A Judge Ruled That A 9/11 Victim's Bones Can Be Tested In A Paternity Lawsuit
A Manhattan judge ordered the chief medical examiner to release bone fragments of a 9/11 victim for testing so a 24-year-old can determine if he was his father.
A Manhattan judge ordered the city's Office of the Chief Medical Examiner to release bone fragments belonging to a Cantor Fitzgerald trader who died in the 9/11 attacks so that a 24-year-old man can determine if the victim was his father.
Austin Rutherford Colby and his mother, Gwendolyn Denise Phillips, 57, have spent four years petitioning the New York County Surrogate's Court to establish Colby's right to inherit from the estate of Michael Morgan Taylor — the man they claim was his father, according to court documents.
Taylor's sister and estate administrator, Mary Kaye Crenshaw, 55, told the court that she does not believe that the young man is her brother's child and said that Colby's petition to test his DNA — against a sample of Taylor's bone held by the NYC medical examiner's mass fatality department — is a "desecration."
An official from the New York City Office of the Chief Medical Examiner testified that the office has one bone sample from Ground Zero that has been identified as Taylor's, and his DNA profile from a toothbrush that his family provided to help identify remains after the attack. All other remains that have been identified as Taylor's were returned to the family for burial. BuzzFeed News has reached out to the Office of the Chief Medical Examiner for comment.
Taylor was 42 when he died on 9/11, and according to his obituary he "enjoyed the benefits of a successful Wall Street career," among them an apartment in Manhattan and a Porsche 911. The New York Post reported that his estate is worth approximately $1 million.
According to New York law, in order to inherit from the estate, Colby must have genetic proof of the relationship and prove that Taylor "openly and notoriously" acknowledged that Colby was his child during his life.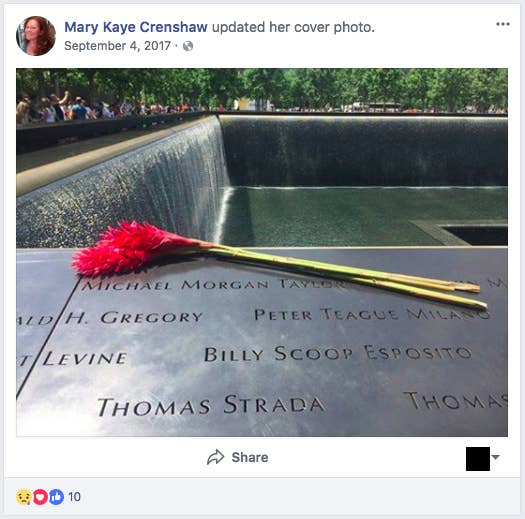 Since the proceedings began in 2014, Crenshaw has maintained that her brother told her several times before his death that he was not Colby's father.
Colby's mother testified that she and Taylor had known each other for years and were in a sexual relationship when her son was conceived. When Colby was born in March 1994, Phillips listed Taylor on the birth certificate as the child's father and sued him for paternity and support — however, Taylor was reportedly never served documents and the proceeding was dismissed in 2002, after his death.
Phillips, who also goes by "Lady Gwendolyn de Ashborough" has said she was a world-champion polo player who was given an honorary title by the UK royal family, according to media articles and her social media accounts.
BuzzFeed News has reached out to Phillips and Crenshaw for comment.
Manhattan Surrogate's Court Judge Rita Mella said in her opinion that she authorized the DNA test because Phillips has never wavered in her claim that Taylor was the father of her child.
"Phillips's claim that decedent is Colby's father ... has remained consistent," Mella wrote. "She made this claim at the time of Colby's birth, as demonstrated by the information she supplied on Colby's birth certificate, when she filed the paternity and support petition, and throughout the course of the litigation in this court."