As you may know, President Donald Trump is currently in Brussels for the NATO summit and things are going about as well as you'd expect.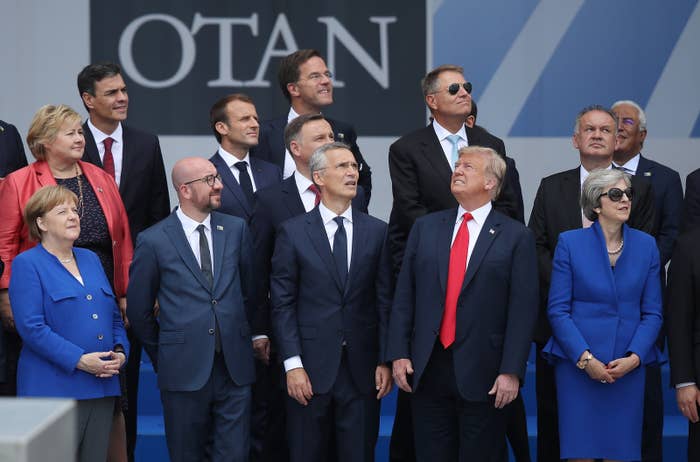 However, at a breakfast meeting with the NATO secretary general Wednesday morning, Trump appeared to even take his own people by surprise with his remarks.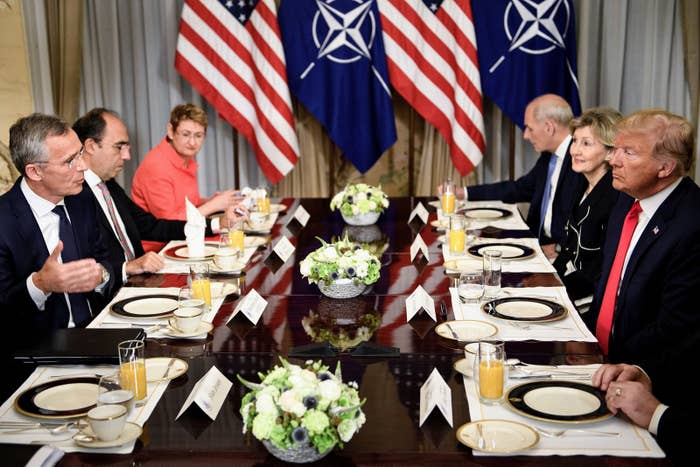 While the cameras were running, the president of the United States said Germany is "totally controlled by Russia."
Obviously, this post is focusing on only a small part of the president's remarks at the breakfast meeting and the reactions it prompted. For a full breakdown of why Trump said what he did and all of the associated facts, here's the BuzzFeed News story that breaks it down.
This is not the first time Kelly's had some ~interesting~ expressions while listening to the commander-in-chief.
However, this time around, White House press secretary Sarah Huckabee Sanders assured the Washington Post that Kelly's apparent displeasure was due to the breakfast options.
TFW your boss starts saying something, but you can only focus on the emptiness of your plate and the disappointment to come.
When you just can't take the fact that you're not going to get a hearty, all-American meal.
When your dining companion, the NATO ambassador, is trying to keep you cool but then has ~a moment~ herself.
Sorry your breakfast wasn't great, John Kelly! Maybe next time.