This is the Joe Biden that the world has come to know over the past few years: former vice president, former senator, basically America's cool/crazy uncle.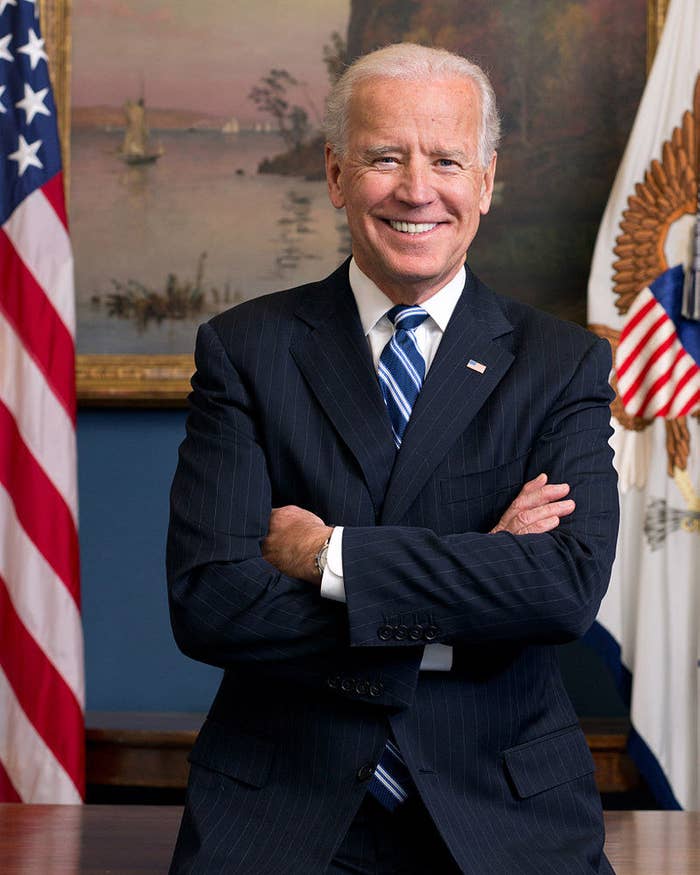 What you might NOT know is that young Joe Biden looked like this.
The meme came full circle today when Biden signed a poster of his younger self after giving a speech in Virginia on Wednesday.
George Mason University students Ravin Hassan and Milena Michael told BuzzFeed News that the former VP was amused when they asked him to sign the poster, which has been hanging in their kitchen since January.
"He laughed so hard," Michael said. "He told us that this [was taken] the weekend that he met his wife."
"We really wanted him to sign it," Hassan said. "We love him."
"He's super inspiring and such a great leader," Michael said.
Congrats, ladies! The internet salutes you.