ISIS Magazines Publish Alleged Interview With Paris Attacker's Wife
The latest ISIS magazines allegedly contain interviews with French fugitive Hayat Boumeddiene and testimony from a friend of her dead husband claiming that the Paris gunman funded the Charlie Hebdo attacks.
ISIS magazines have published what they claim is an interview with Hayat Boumeddiene, widow of the terrorist Amedy Coulibaly, who killed four hostages during the January attacks in Paris. Among other things, the interview states that she is in Syria.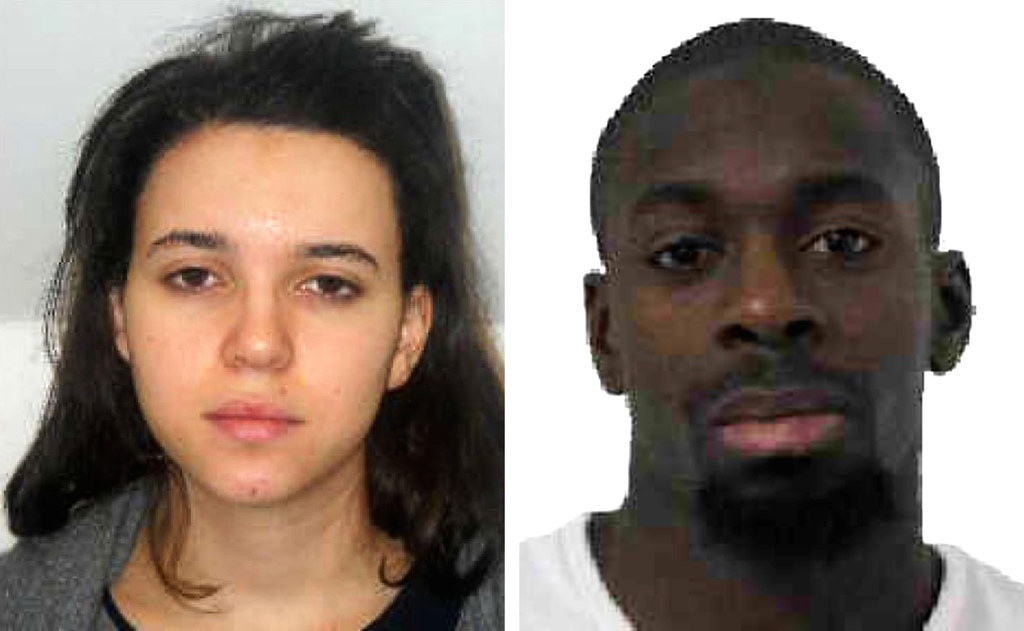 The purported interview, which contains no photos of Boumeddiene in Syria, has been published in English in the ISIS magazine Dabiq and in French in the ISIS magazine Dar Al-Islam.
Dabiq writes that Coulibaly — whom it refers to as Abu Basir al-Ifriqi, the name Coulibaly used in his video pledging allegiance to ISIS — had arranged to send his wife to Syria before his death in "the blessed operations of Paris."
The Paris "operations" refer to Coulibaly's killing of a police officer on Jan. 8 and four hostages in a kosher market on Jan. 9. The attacks were carried out in conjunction with the Jan. 8 assault on the offices of French satirical magazine Charlie Hebdo by Coulibaly's associates Chérif and Said Kouachi, which left 12 dead.
After her arrival in Syria, Boumeddiene, now known as Umm Basir al-Muhajirah, apparently answered a series of questions for the magazines. "All praise is due to Allah who facilitated the way for me. I did not find any difficulty," Boumeddiene said when asked how her hijrah, or journey, to ISIS-controlled territory had gone. "Living in a land where the law of Allah [the majestic and mighty] is implemented is something great."
The magazines said Boumeddiene told them that Coulibaly "was very happy" when the so-called Islamic State was announced and that it was hard for him to resist the urge to travel to Syria himself.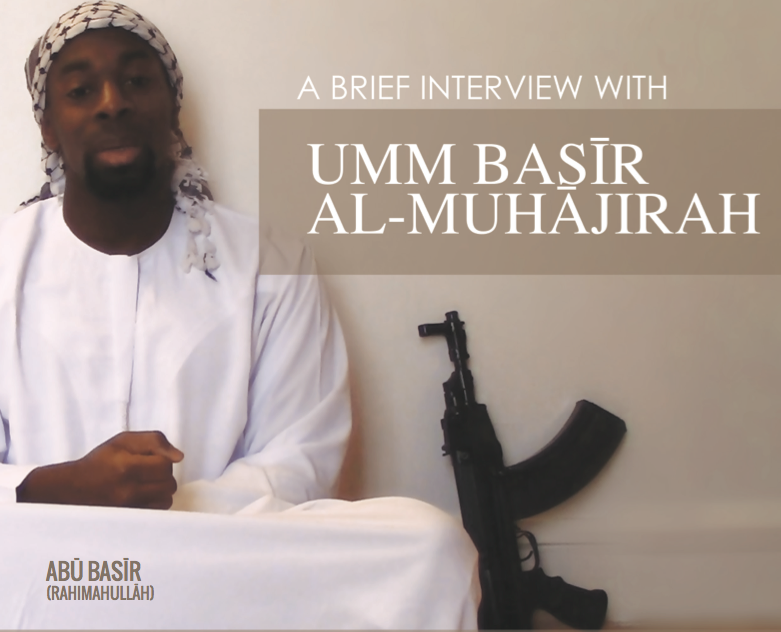 "His eyes shined every time he would watch a video of the Islamic State," Boumeddiene is purported to have said. "He would say, 'Don't show me this,' because when he would watch the videos, it would make him want to perform hijrah immediately and that would have conflicted with his intent to carry out the operations in France."
The magazine also quoted Boumeddiene as saying that Coulibaly "immediately" believed in ISIS and swore allegiance to the group. "His heart was burning to meet his brothers in [Syria] and fight the enemies of Allah," she said.
After answering two brief questions about herself and her husband, the 26-year-old widow is asked to give advice to Muslims, and, in particular, to Muslim women.
"Be bases of support and safety to your husbands, brothers, fathers, and sons," Boumeddiene said. "Be advisors to them. They should find comfort and peace with you. Do not make things difficult for them. Facilitate all matters for them."
The magazines also feature a memorial to Coulibaly, including testimony from an unnamed ISIS fighter and alleged friend of the Paris gunman who claims that Coulibaly provided the funding for the Charlie Hebdo attacks.
"He would give lots of charity to the poor," the unnamed ISIS fighter said. "An example of this is that when he saw the harsh financial condition of the two mujahid brothers Chérif and Said Kouachi, he gave them several thousand euros so that they could purchase what they needed for the operation, after together coordinating the timings for their different operations."
Chérif and Said Kouachi carried out the attacks on the French magazine Charlie Hebdo, which left 12 dead in the worst terrorist attack France has seen for half a century.
"Those who met the brother Abu Basir will weep over his [martyrdom]," the unnamed ISIS fighter said in the interview. "No one doubted his courage. He was a lion; his actions testify to this. He exhibited might against the [unbelievers]."
Although there is no evidence that Boumeddiene has joined ISIS, Turkish foreign minister Mevlut Cavusoglu confirmed on Jan. 12 that Boumeddiene had crossed into Syria after traveling through Turkey.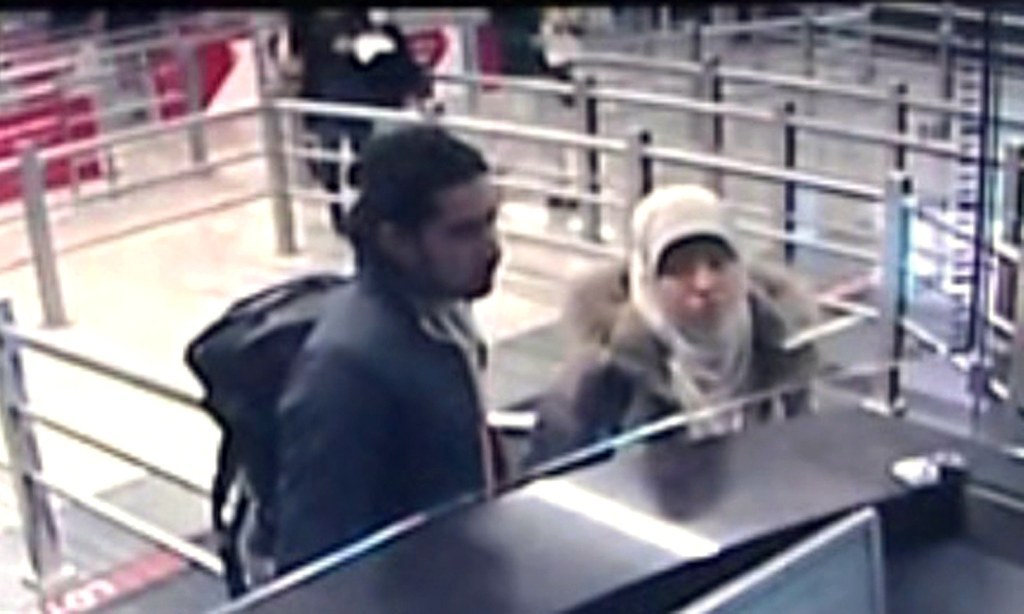 At the time of the announcement, a Turkish intelligence official told BuzzFeed News that Boumeddiene had arrived at Istanbul's Sabiha Gokcen Airport on Jan. 2 with a male companion. CCTV footage from the airport of the pair clearing passport control soon emerged online.
Turkish Prime Minister Ahmet Davutoglu emphasized that Boumeddiene entered Turkey before the terrorist attacks in Paris and had not been on a no-entry list, according to a Jan. 12 report by the BBC.
"We need to receive intelligence first so we can track people," he said. "Is it Turkey's fault that it has borders with Syria?"