ISIS Fighter Beheads Russian "Agent" In New Video
The executioner also hails from Russia.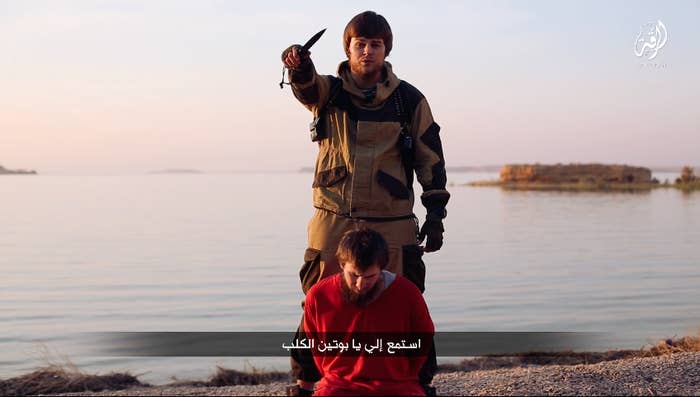 ISIS on Wednesday released a video purporting to show the beheading of a Russian "spy" by a jihadi also from Russia.
The video, titled "You Will Be Disappointed and Defeated, O Russians," was shared on ISIS-affiliated Twitter and Telegram pages Wednesday afternoon.
In the video, the alleged spy addresses the camera and confesses to his crimes against ISIS. He identifies himself as Khasayev Maghomid, a Russian citizen from Chechnya who was sent to ISIS territory by Russian intelligence agents. His identity has not yet been confirmed.
This would be the first time that ISIS has beheaded a Russian citizen. ISIS has previously beheaded foreign captives from the United States, United Kingdom, China, Ethiopia, Croatia, and Japan, along with a unknown number of Syrians and Iraqis.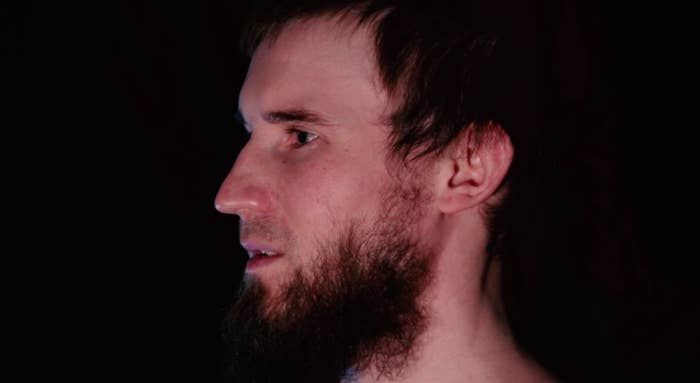 At the end of the video, the prisoner is shown kneeling in front of a Russian-speaking ISIS fighter on a rocky beach. The fighter brandishes a knife while delivering a speech to Russia and its leaders, translated to English by the SITE Intelligence Group:
"O Russian disbelievers, we wish to meet you and we searched for means to reach you, but you came to us yourselves, and unto Allah is all praise. Today, right here on this blessed land the battle begins. Blood for blood, and destruction for destruction.

"O people of Russia, you have been driven to a new defeat.

"O Russian people, you will not find security in your home. We will kill your sons for every boy you killed here, and we will demolish your houses for every house you demolished here."
After finishing the speech, the fighter beheads the prisoner.
Russia has increased its military presence in Syria in recent months, with ISIS militants responding by claiming to have brought done a Russian passenger jet over Egypt in October.