1.
Finishing touches are put in place before the sun rises.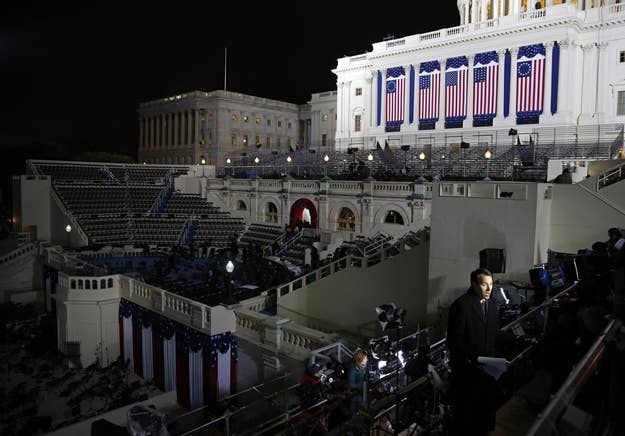 2.
The sun slowly rises over the Capitol.
3.
People file into the Washington Mall.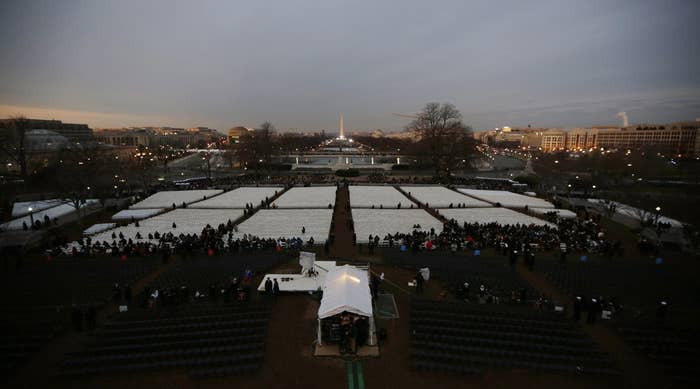 4.
The Capitol is ready.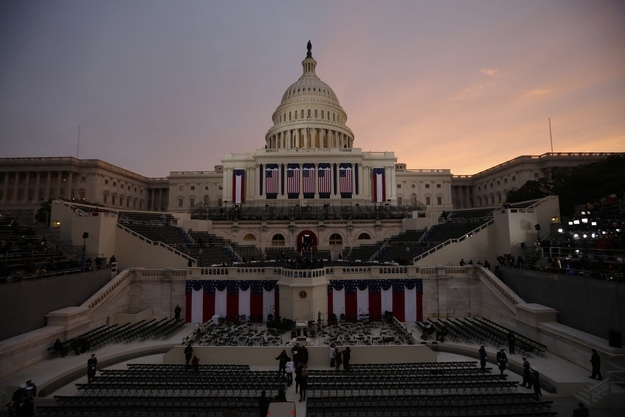 5.
People (and their flags) waited overnight to get a spot.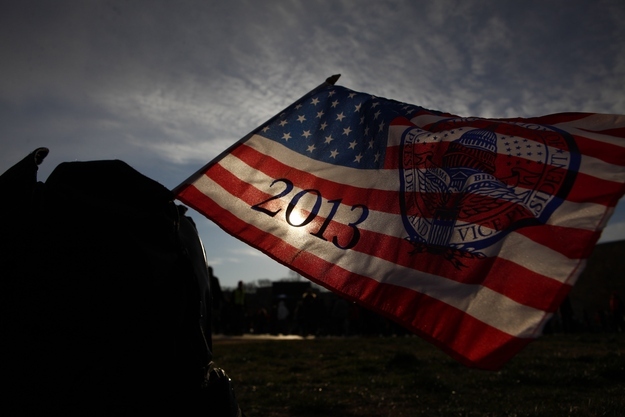 6.
An estimated 1 million people would watch Obama's second inauguration in person.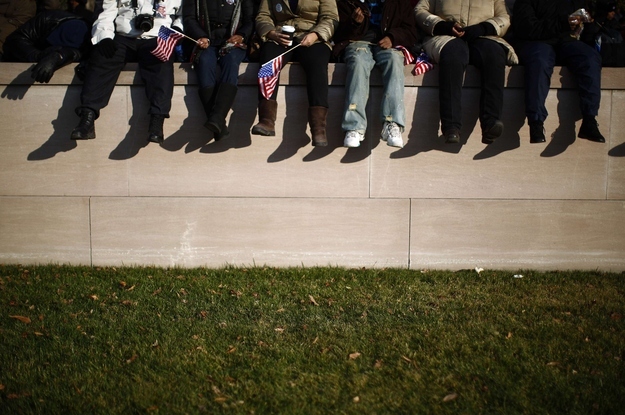 7.
The podium is marked.
8.
The crowds gather.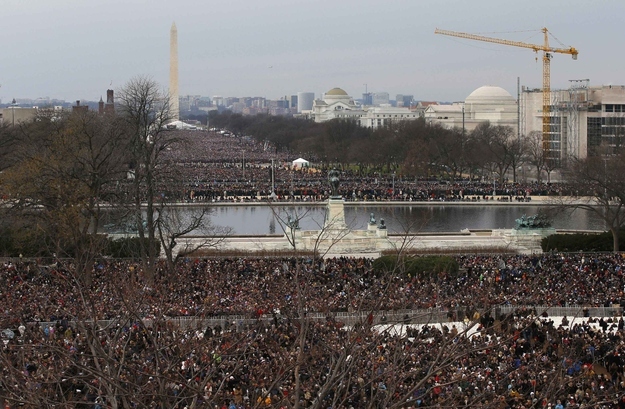 9.
San Antonio Mayor Julian Castro is the first to his seat.
10.
The president makes his way to Capitol Hill.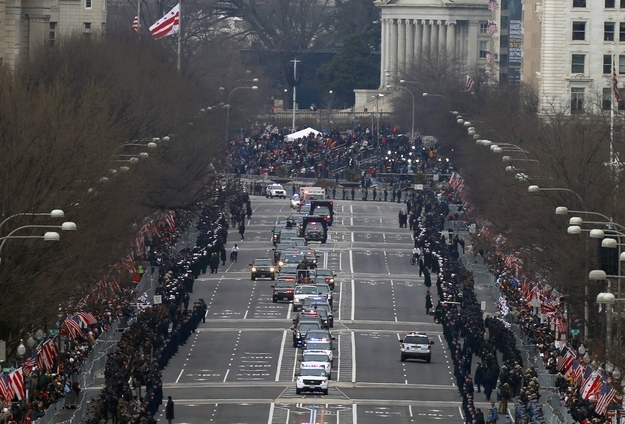 11.
The president arrives at the Capitol.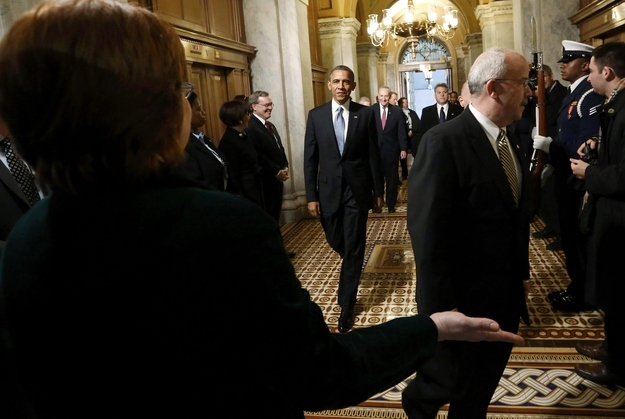 12.
Obama signs the inauguration proclamation.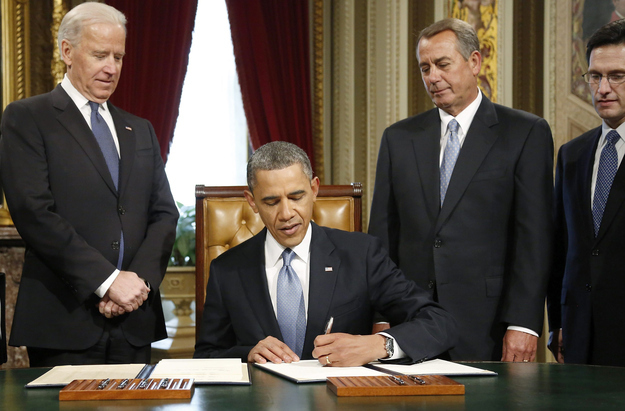 13.
Signed, sealed, and delivered.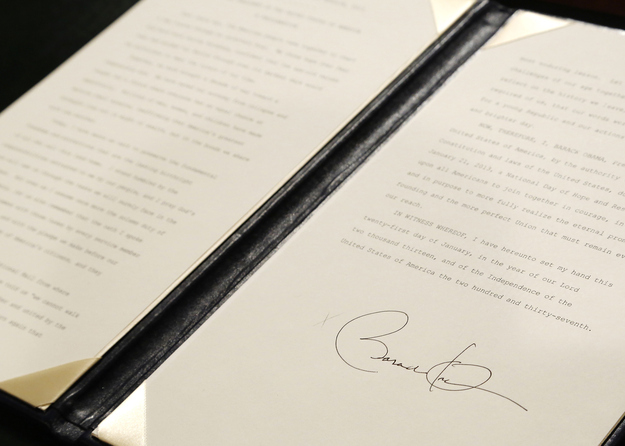 14.
The justices gather.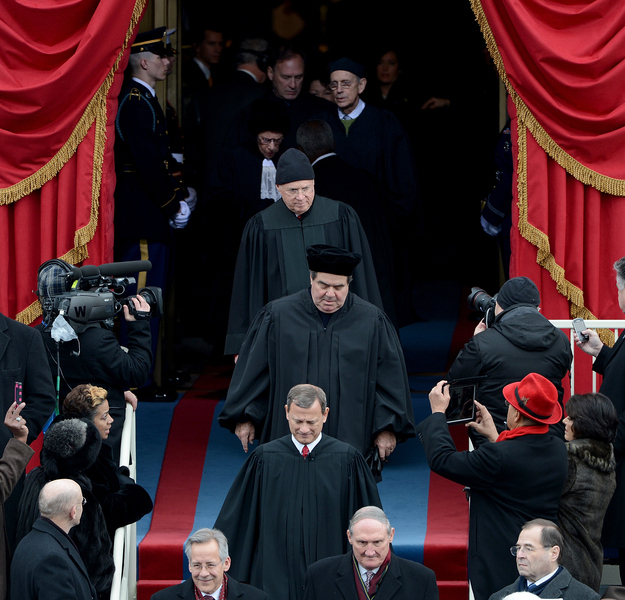 15.
America's First Daughters arrive.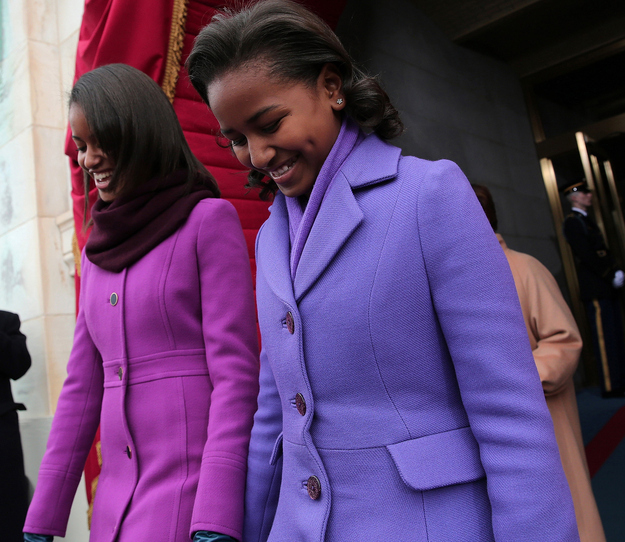 16.
Jay-Z and Beyonce follow.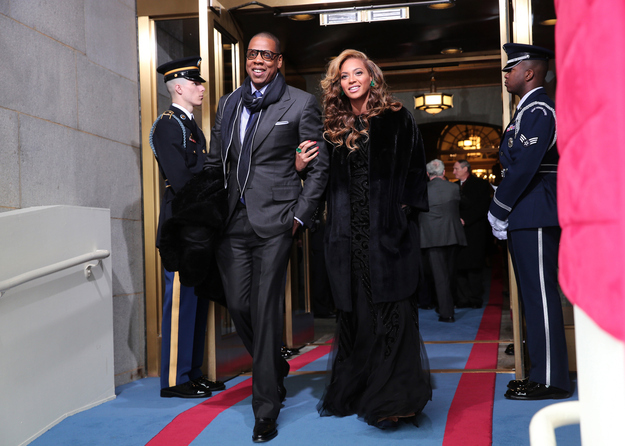 17.
Joe Biden and Nancy Pelosi are next.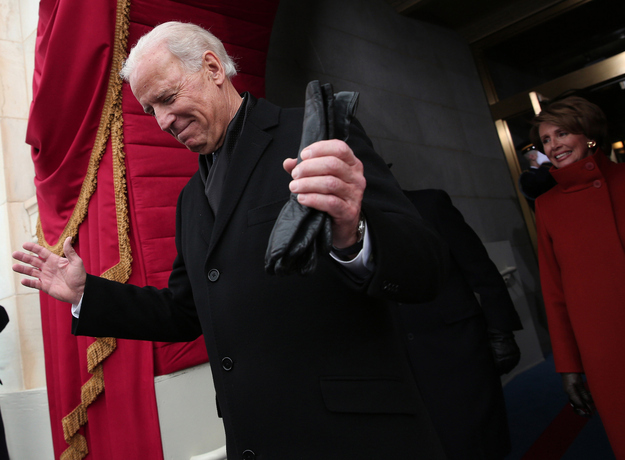 18.
Obama!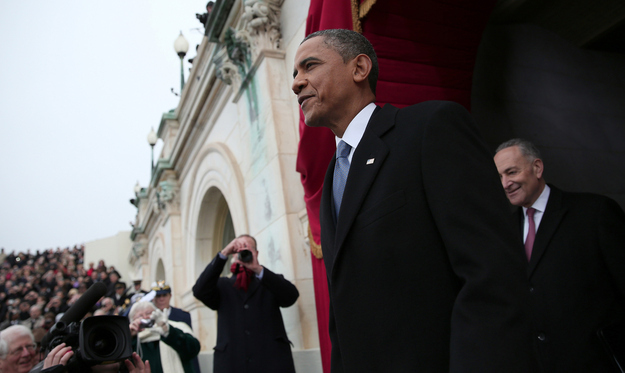 19.
Hillary and Bill greet Barack.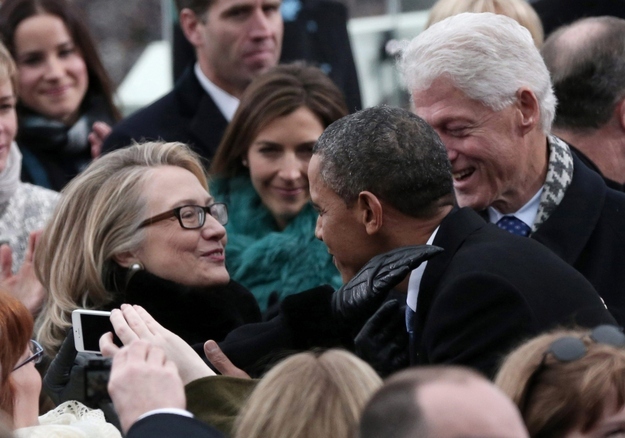 20.
Myrlie Evers-Williams, the wife of a fallen civil rights leader, delivers the invocation.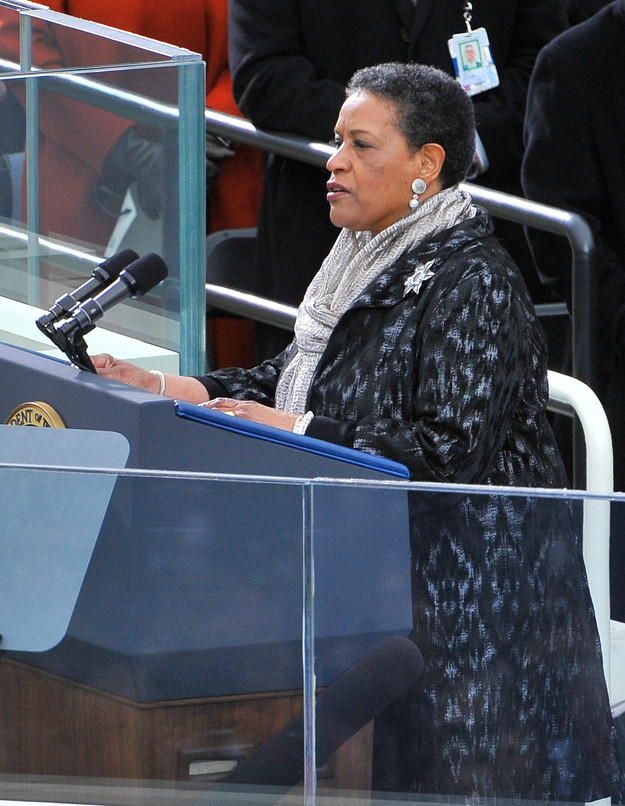 21.
Obama takes in the moment.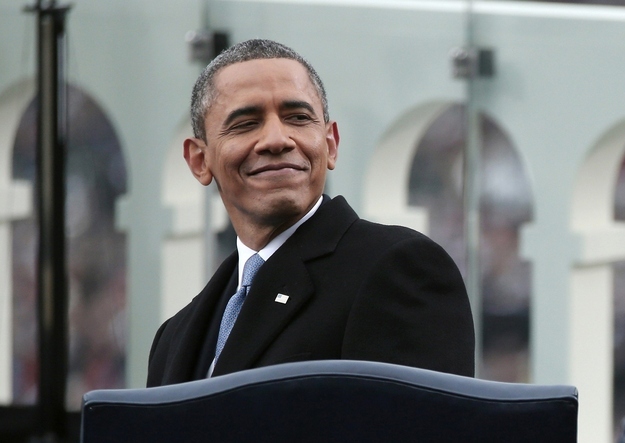 22.
Obama and Biden shake hands.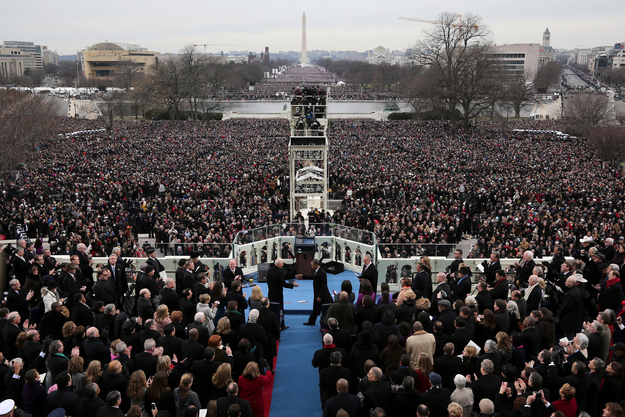 23.
Vice President Joe Biden is sworn in again.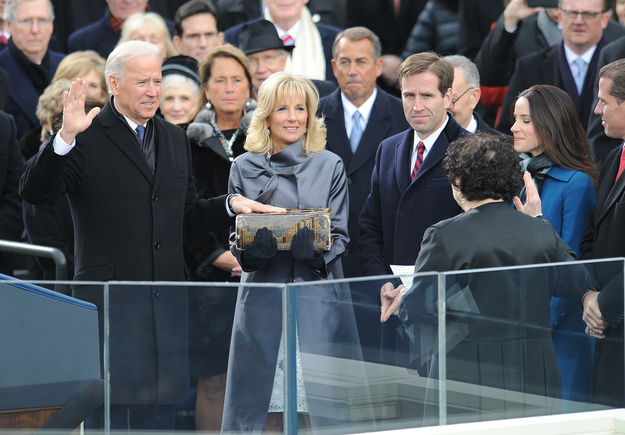 24.
As is President Obama.
25.
The crowd waves flags from the National Mall.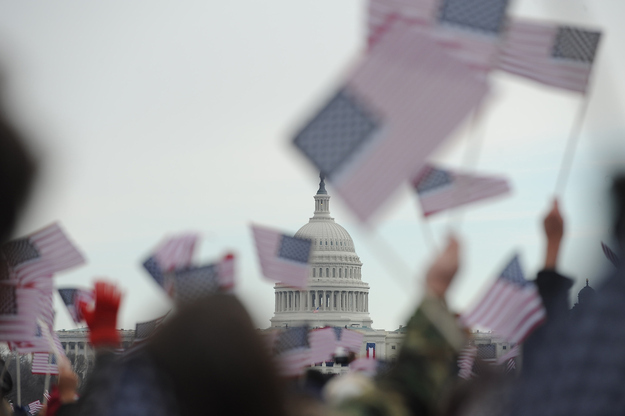 26.
The president delivers his inaugural address.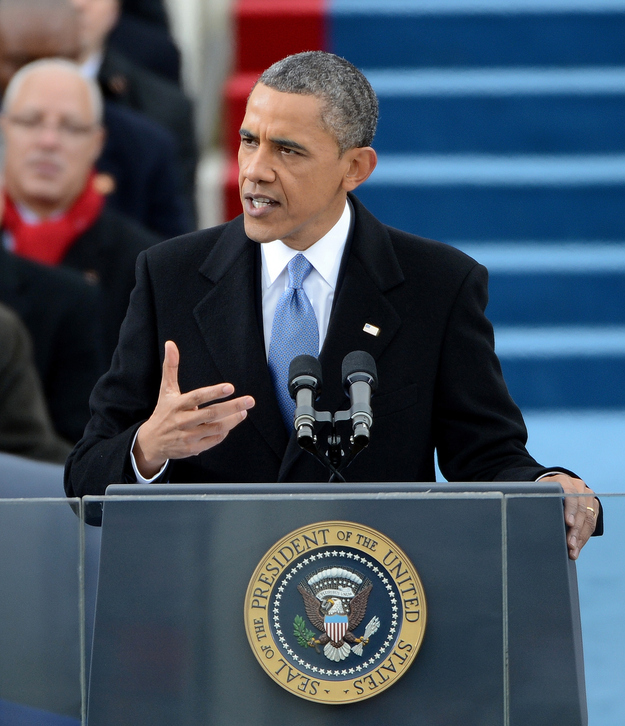 27.
"Today we continue a never-ending journey, to bridge the meaning of those words with the realities of our time."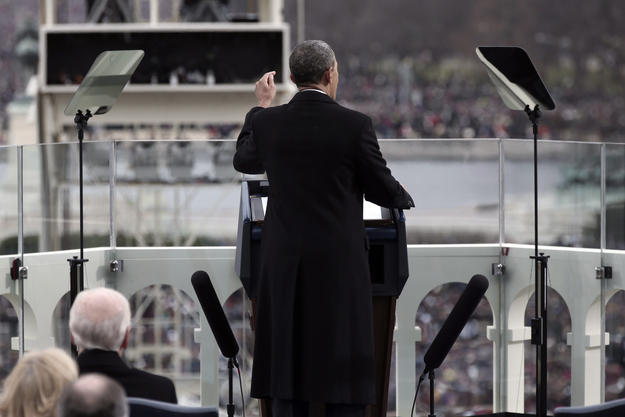 28.
Obama calls for action on climate change, gay rights, and gun violence.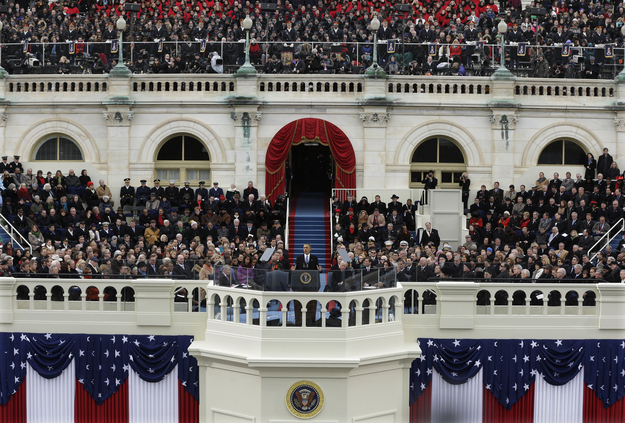 29.
Before a crowd of 1 million people.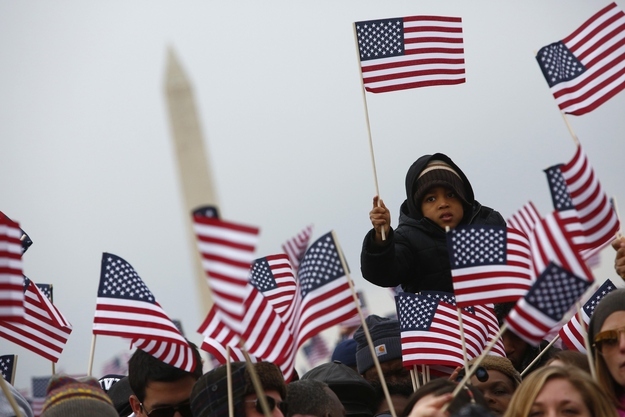 30.
Kelly Clarkson sings "My Country Tis of Thee."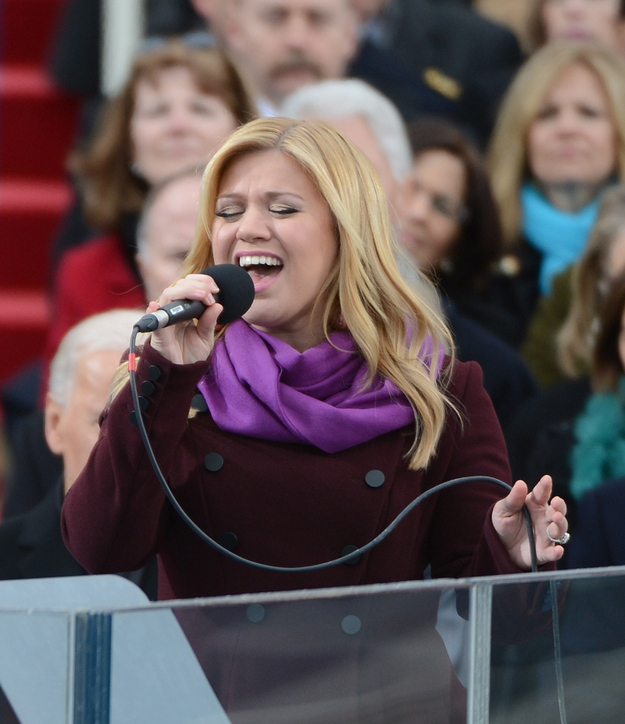 31.
The Obamas look on.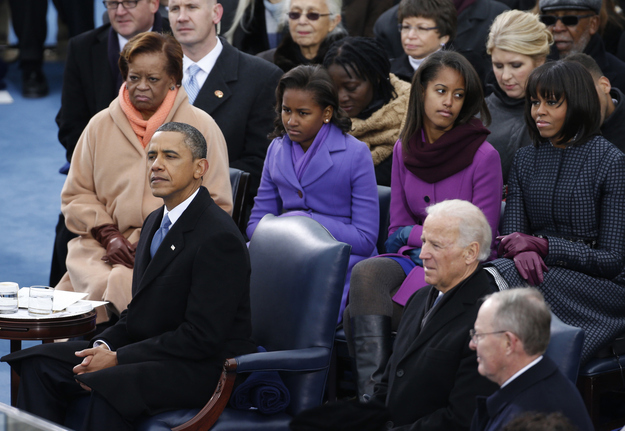 32.
Beyonce sings the national anthem.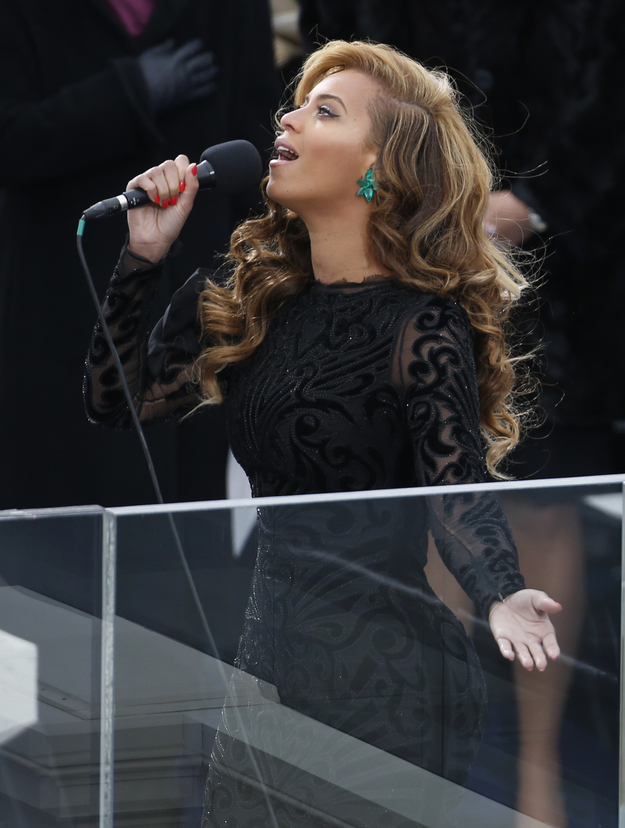 33.
The dignitaries begin to file out.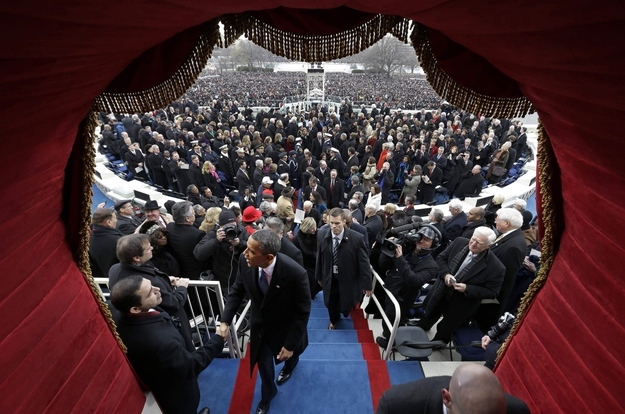 34.
The president stops to take one last look at the assembled crowds.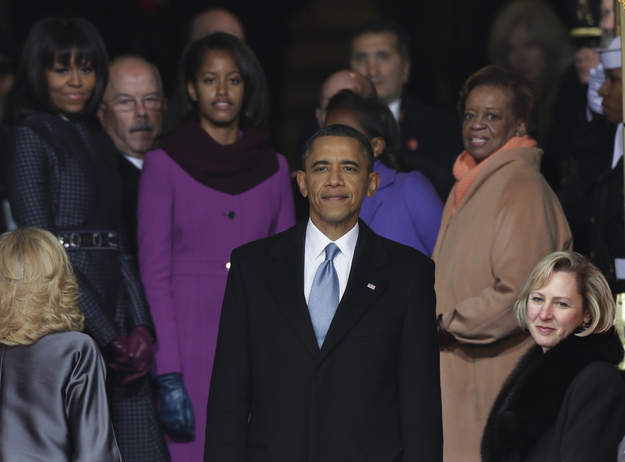 35.
And continues on his way.
36.
The Obamas and the Bidens.
37.
The president and First Lady leave for the Inaugural Parade.
38.
They wave to spectators along Pennsylvania Avenue.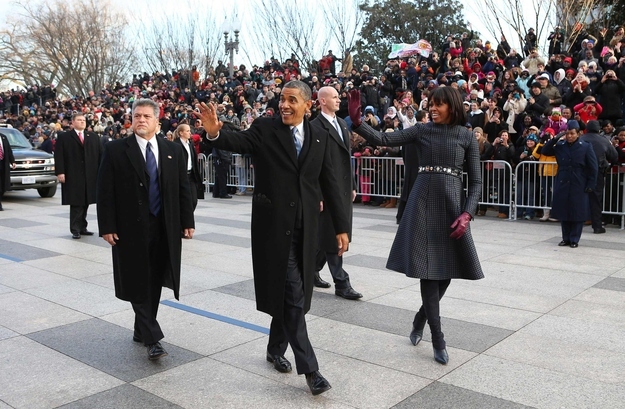 39.
And look flawless.
40.
Vice President Biden and Dr. Jill Biden join them on the parade route.
41.
Were you the person Biden gave a thumbs-up to?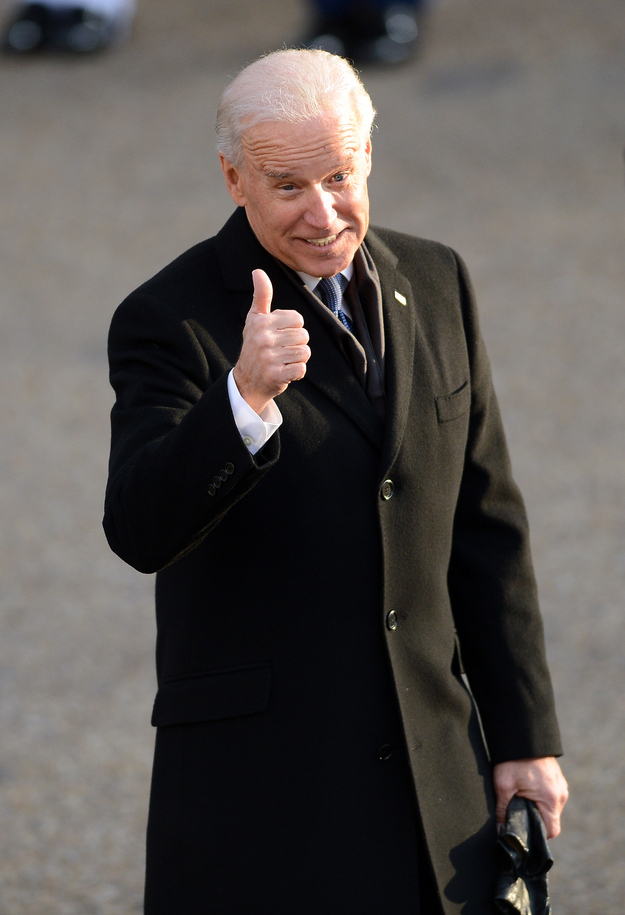 42.
The First Couple show affection in the stands as they watch the parade.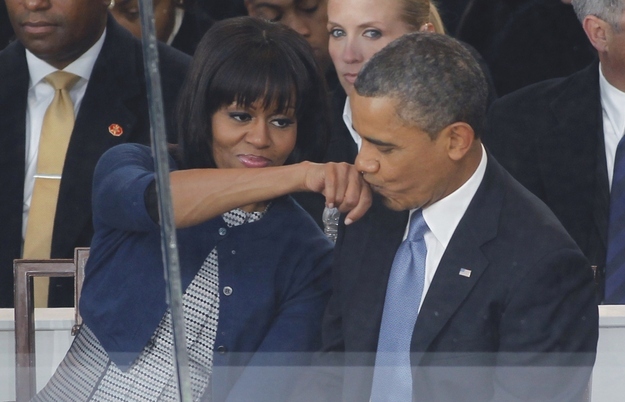 43.
Michelle almost broke Twitter when she walked out in Jason Wu at the Commander-in-Chief's Ball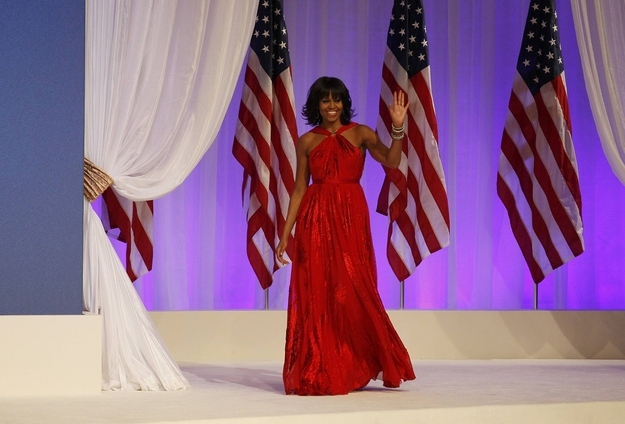 44.
The First Couple dance to "Let's Stay Together."