Important: iOS 7 Does NOT Make Your iPhone Waterproof
A well-crafted fake Apple ad has convinced some users that their devices are now waterproof.
A series of fake iOS 7 ads claiming that the software update will make devices waterproof has been circulating on the internet.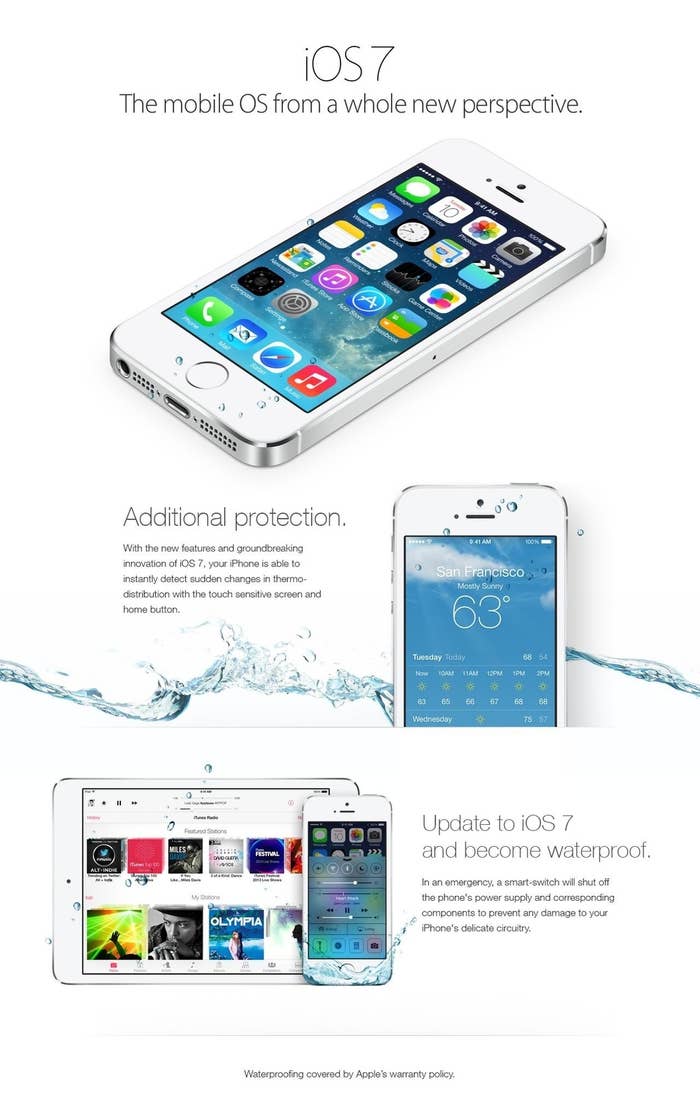 The fake advertising campaign began as a 4chan prank.

Soon, videos of people claiming to have tried the new waterproof feature began to circulate.
Apparently, some iPhone users believed the ads: