A 4-Year-Old Boy Reached Under A Fence To Play With A Husky. Then The Dog Bit His Hand Off.
"There is fear that it was probably ingested by the dog that bit him," a fire official said.
A husky bit the hand off a 4-year-old boy in Utah who reached under a fence to play with the dog. And reattaching the limb isn't an option because it was "probably ingested" by the dog, a fire official said.
The boy, who was not identified, is reportedly recovering from emergency surgery and in stable condition after he was airlifted to a Salt Lake City hospital on Sunday.
Layton Fire Battalion Chief Jason Cook told the Standard-Examiner that the boy had a sock on his hand when he reached under his neighbor's fence to engage with their two huskies, Polar and Bear. One of the dogs bit the child's arm about two or three inches above the wrist, Cook said, amputating the entire hand.
The boy's parents were able slow the bleeding while waiting for medics to arrive.
Cook told local news station Fox13 that emergency responders immediately began looking for the severed limb, but couldn't find it after hours of searching.
"There is fear that it was probably ingested by the dog that bit him," Cook said. "So at this point it does not appear that reattachment is going to be an option for us."
Cook added that there was a discussion about euthanizing the dog immediately to try and retrieve the hand, but it was ultimately dismissed after consulting with the boy's surgeon.
The two dogs, meanwhile, were taken by animal control officials to be quarantined for 10 days and monitored for signs of rabies, Rhett Nicks, director of Davis County Animal Care and Control, said Monday.
"There's a severe injury to a human so we are doing a dangerous dog investigation," Nicks said. "We try to look at every situation that could determine the animal dangerous, as well as could mitigate the fact that the animal is dangerous."
Although initial reports indicated the boy reached his arm through a chain-link fence, Cook confirmed to the Associated Press that the fence containing the two dogs was solid vinyl.
A Google Maps search of the address given by Utah officials shows a house with a high vinyl fence that matches images shown by local television stations reporting from the scene of the attack.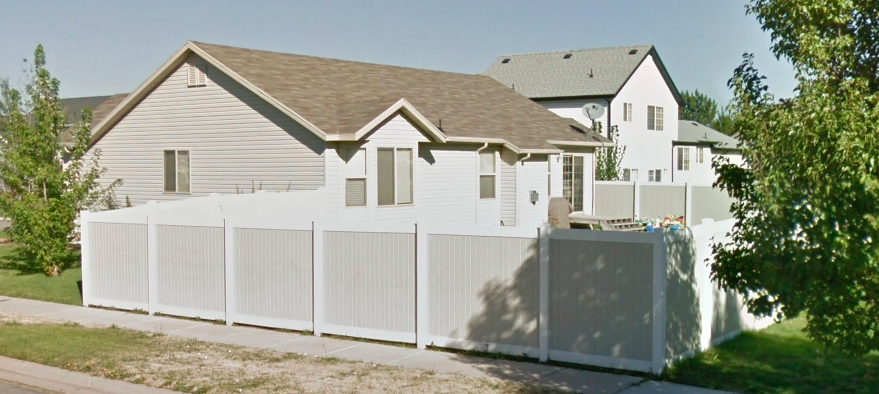 Although the 4-year-old boy and the neighbors haven't been identified, a woman claiming to be a friend of the dog owners' has created a petition of support for Polar and Bear.

Jessica Nusz, who did not immediately respond to a request for comment, created a Care2 petition urging officials to not euthanize the dogs Monday. It quickly generated more than 35,000 signatures.

"My best friend's dog was involved in an unfortunate accident yesterday where a little boy stuck his arm through a fence and he had a sock on his arm," Nusz wrote in the petition. "Bear who was playing with what he thought was a toy he bit down too hard and didn't see that there was a child on the other side of the fence. With him being a dog he thought it was a game of tug of war and he bit down too hard and took a lower portion of his arm. This situation is unfortunate on both sides."

Nusz has also created a GoFundMe campaign "to help my best friend get her pups back from animal control."