For more than a decade, whenever a massive storm or flood has hit some part of the world, you could be sure of one thing: Hurricane Shark would be there, swimming down that endless highway.

You can feel its presence as the fall breeze beckons. You know that it's lying in wait, ready for a clout-chaser to propel its photoshopped form to social media once again. For the true power of Hurricane Shark is that some people will always believe in it, like a watery Santa Claus or Tooth Fairy with fins.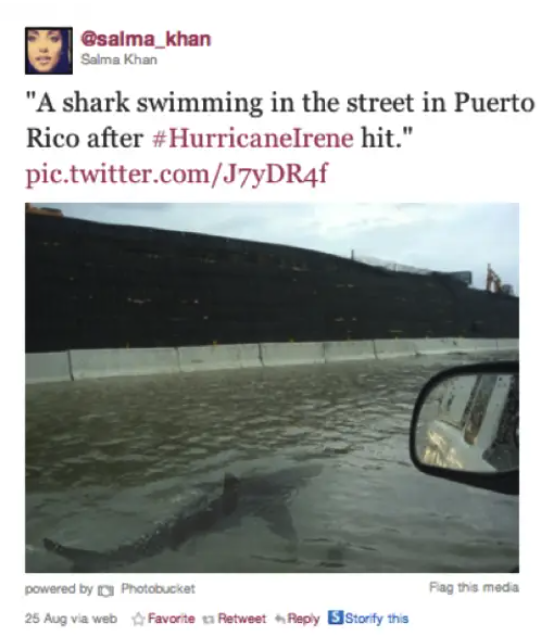 Reporters and fact-checkers greet the shark as a friend.
There's a calming sense of constancy to Hurricane Shark. Neither pandemics nor changes in presidents will stop its appearance. It is ever-present, waiting for the next water-filled weather disaster to strike so that it can reap the retweets and shares.
Its appearance is welcomed with a familiar sigh and a roll of twinkling eyes. "This [redacted] shark again!?" jaded internet old-timers whisper, even as the naive and innocent — those lucky fools who have never heard of reverse-image search — marvel at its coming.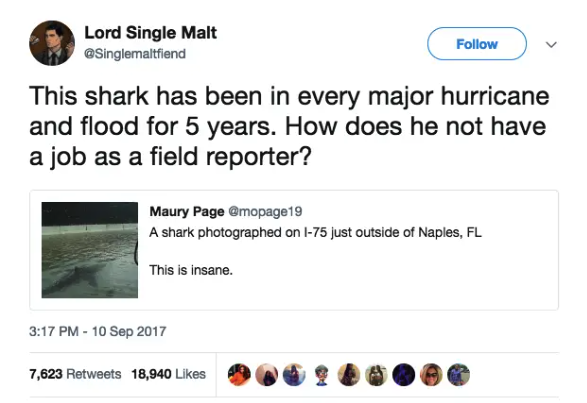 Hurricane Shark, like its Mall Shark brethren, has always been a dream.

But on Wednesday, Sept. 28, 2022, it became a meme-made manifestation. For the first time in known history, we have a Hurricane Shark. A Street Shark, as it were. A miracle akin to Moses's parting of the Red Sea, but with more sharks.

In a feat of journalism that will undoubtedly make them the frontrunner for this year's Pulitzer Prize, the Associated Press has confirmed that the latest viral shark sighting — which had been shared by three Twitter accounts on Wednesday and garnered more than 12 million views — IS REAL.

Humankind owes a debt to Fort Myers, Florida, real estate developer Dominic Cameratta, who risked the fury of Hurricane Ian to film this priceless footage on Wednesday morning — a true game-changer for social media and storms.

"I didn't know what it was — it just looked like a fish or something," Cameratta told the AP. "I zoomed in, and all my friends are like, 'It's like a shark, man!' "

But is it a shark, man? According to the scientists consulted by the AP, the answer is…probably. It could be a big fish (Cameratta guessed the creature's length to be approximately 4 feet).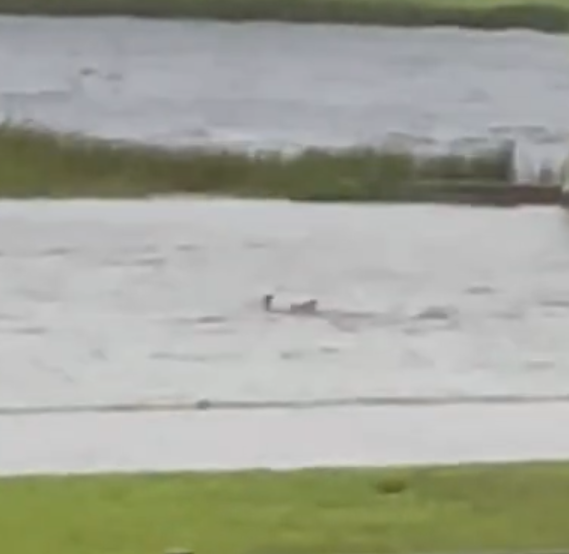 And yet, I ask you, what could this majestic, flopping creature of the deep be but a noble Carcharodon carcharias? This is the closest that humanity has come to an honest-to-god Hurricane Shark — and we choose to believe.
We salute you, Hurricane Shark. A meme no more. Free at last from internet purgatory, may you swim through suburban Florida and find your way back to the blue waters where you belong.