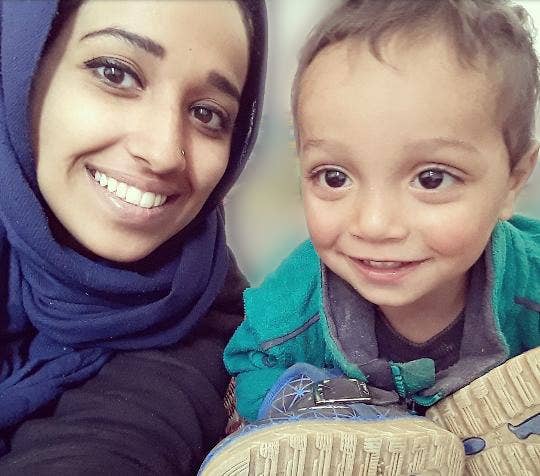 WASHINGTON — A federal judge ruled Thursday that Hoda Muthana, a US-born woman who left the country to join ISIS, is not an American citizen, and therefore the government has no obligation to facilitate her return or that of her 2-year-old son.

Judge Reggie Walton said there was sufficient evidence that Muthana had been born while her father, who once represented Yemen in the United Nations, still had diplomatic status in the US.
Federal regulations and international law state that children of foreign diplomats born in the US are not subject to the 14th Amendment to the Constitution, which guarantees birthright citizenship, because they are born under the jurisdiction of another country.

Walton also ruled that Muthana's father could not provide financial support to his daughter and grandson, who was born in territory under ISIS control and whom he has never met, without being subject to charges of providing material support to terrorism.

Following the ruling, Muthana's lawyer, Christina Jump, told BuzzFeed News that while they would wait for Walton's order, she believed that there was "likely a basis" to appeal the case and "pursue any additional options which may be available solely to [her] child."

Muthana, 25, left her home in Alabama in November 2014 and lived under ISIS control until she escaped to a Kurdish refugee camp in late 2018. She has a 2-year-old-son, Adam, from her second marriage to a Tunisian ISIS fighter.

BuzzFeed News exclusively profiled her after she arrived in ISIS-controlled territory in 2015. At the time, Muthana was one of the most militant members of so-called ISIS Twitter. Among her many tweets were messages urging American Muslims to kill citizens in drive-by shootings and vehicular attacks, and calls to assassinate then-president Barack Obama.

Four years later, on Feb. 17, Muthana identified herself as an American citizen in a Guardian interview and expressed her desire to return home with her son, even if it meant facing criminal charges and jail time.

"I was really young and ignorant," Muthana said in the interview. "I believe that America gives second chances. I want to return, and I'll never come back to the Middle East. America can take my passport and I wouldn't mind."

After days of widespread media coverage and many interviews from various news outlets featuring Muthana and her son in the Kurdish-controlled al-Hawl refugee camp in northern Syria, the State Department issued a statement denying that Muthana was a citizen.

"Ms. Hoda Muthana is not a US citizen and will not be admitted into the United States," Secretary of State Mike Pompeo said in a Feb. 20 statement. "She does not have any legal basis, no valid US passport, no right to a passport, nor any visa to travel to the United States. We continue to strongly advise all US citizens not to travel to Syria."

Hours later, President Trump followed up with a tweet saying, "I have instructed Secretary of State Mike Pompeo, and he fully agrees, not to allow Hoda Muthana back into the Country!"

The next day, Muthana's father filed the lawsuit against the government in federal court on behalf of his daughter and grandson.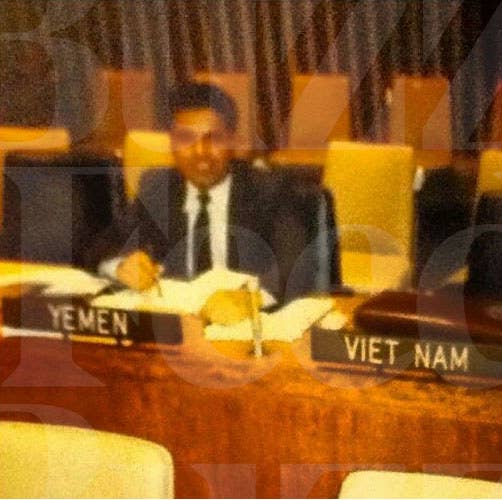 The question surrounding Muthana's citizenship has been centered on whether her father, Ahmed Ali Muthana, was a diplomat at the time of her birth.

Per court documents, he served as First Secretary with the Yemeni Mission to the United Nations from October 1990 until he was fired in either June or September 1994 (the timing is unclear).

Hoda Muthana was born on Oct. 28, 1994, in Hackensack, New Jersey.

Neither the government nor Muthana's lawyers disputed the fact that her father had been fired before her birth. The crux of the citizenship issue has been whether her father notified the United Nations — who then would inform the United States — that he had been fired before she was born.

Per Article 43 of the Vienna Convention on Diplomatic Relations, the notification is what formally ends "the function of a diplomatic agent." And, per documents submitted as evidence to the court by the government, Muthana's father did not notify the United Nations until Feb. 6, 1995, nearly four months after she was born.

Before issuing his verdict, Walton expressed sympathy for Muthana's father and family.

"Kids do crazy things," he said. Acknowledging that he was a father himself, he understood that parents "don't quit loving [their children]," no matter what they do — but he added that those perceptions can't impact his decision.

The federal judge also talked about the ramifications of the president's personal interest in the case.

Walton said that his office had received "6,000 or more communications" about Muthana's case since proceedings began. The majority of the messages, he said, were "spewed with hate," and many threatened that "there would be consequences" for the judge if he ruled in Muthana's favor.

He described the communications as failed attempts to "intimidate the court" and said that he had forwarded a number of them to law enforcement.