A student and teacher were injured during a shooting at Noblesville West Middle School in Indiana on Friday.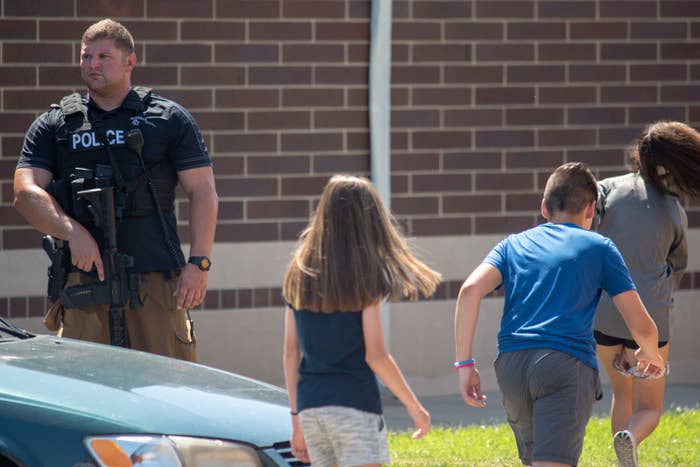 The shooter, a student who has been taken into custody, asked if he could be excused from class — then returned with two handguns and opened fire, police said.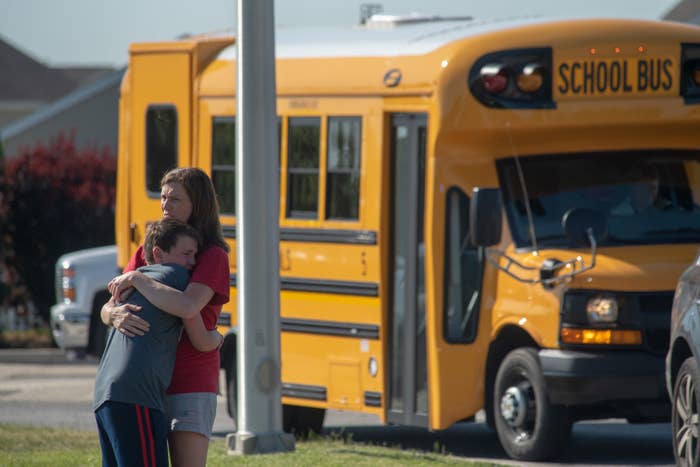 "Our thoughts are with all those affected by this horrible situation," Gov. Eric Holcomb said.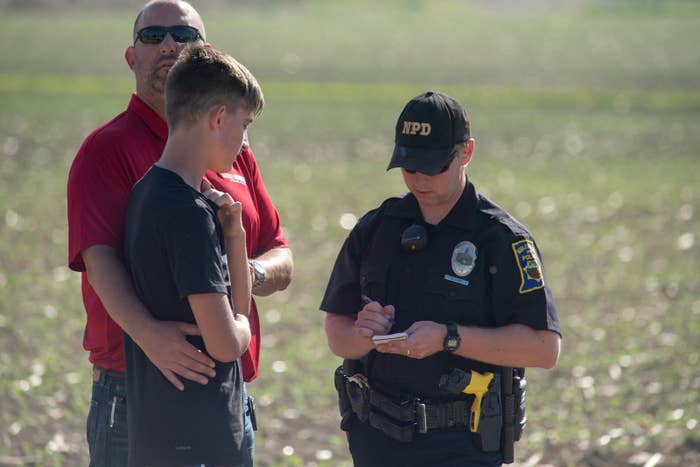 But there was a reported hero amid the tragedy — when the shooter reentered the classroom, witnesses said the seventh-grade science teacher, Jason Seaman, knocked away the gun and tackled him.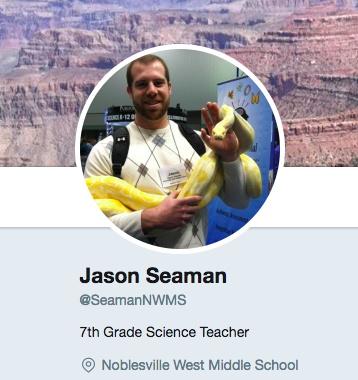 Authorities have not yet confirmed how the shooter was subdued, but students and parents told various media outlets that Seaman, 29, took down the student firing at his classmates.
"We do know the situation resolved extremely quickly," police Chief Kevin Jowitt said.
Seventh-grader Ethan Stonebraker told the Associated Press that Seaman "immediately ran at him, swatted a gun out of his hand and tackled him to the ground," adding that "if it weren't for him, more of us would have been injured for sure."
Seaman confirmed he was injured but said he was "doing great" in a statement Friday evening.
He thanked students for their support.
"You are the reason I teach," Seaman said.
Seaman's older brother, Jeremy, told the IndyStar that he wasn't surprised by his brother's actions.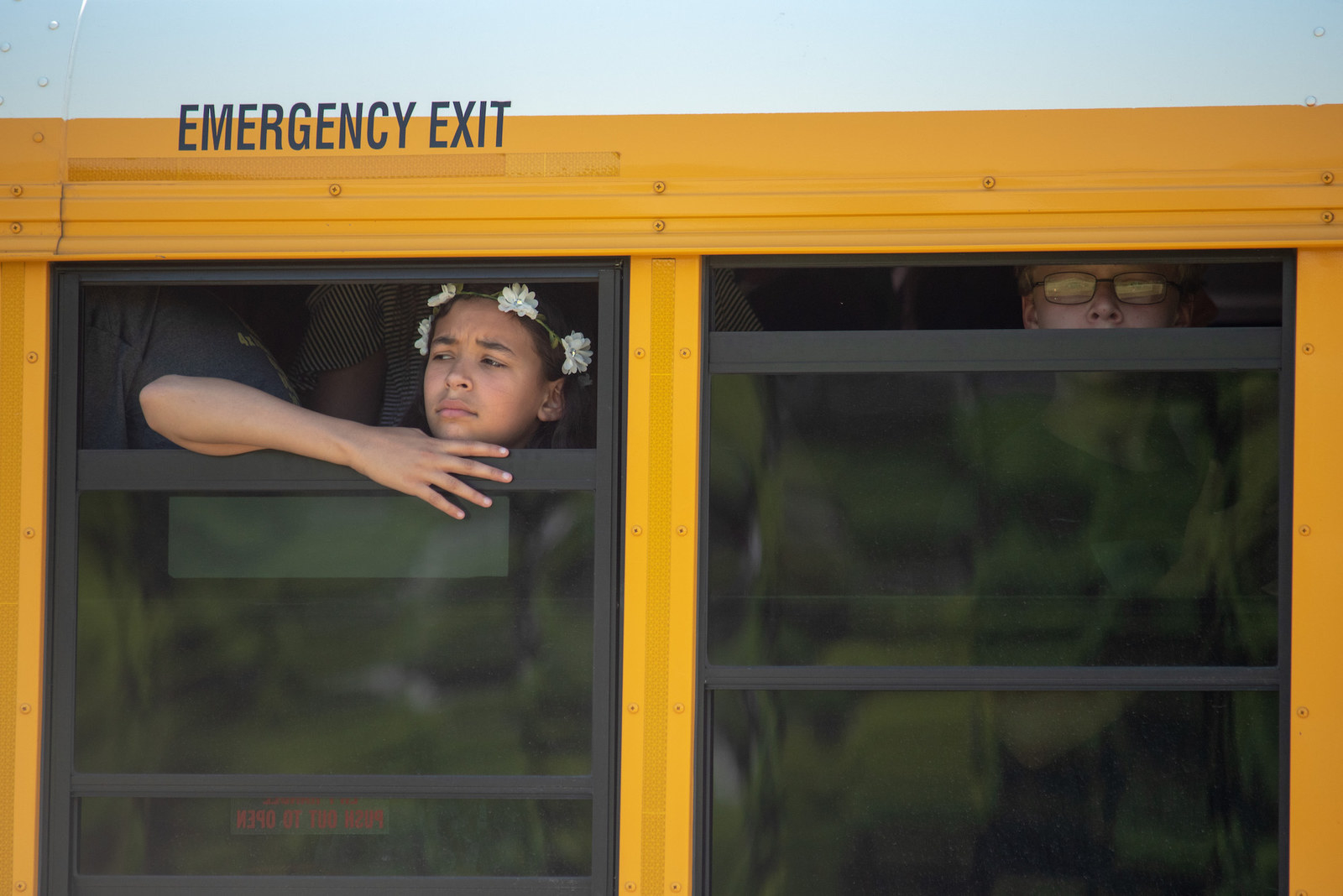 "He's not really ever been the person to run away. When the safety of the kids is at hand, it's not surprising to me that he was going to do what he had to do," Jeremy said.
His brother said that Seaman is married and has two children.
BuzzFeed News has reached out to Jeremy Seaman for comment.
A woman identifying herself as Seaman's mother has been posting to Facebook about her son's status and claims that he was shot three times.

She posted on Friday afternoon that he was out of surgery and doing well.

Seaman played football at Southern Illinois University, and his former team's Twitter account has been sharing pictures and praise for his actions.
Seaman has been a science teacher at Noblesville West since 2014 and the head coach of the seventh-grade football team for the past two years, according to his LinkedIn profile.