Kayla Jean Mueller, a 26-year-old humanitarian aid worker from Prescott, Arizona, was killed while being held hostage by ISIS, her family confirmed Tuesday.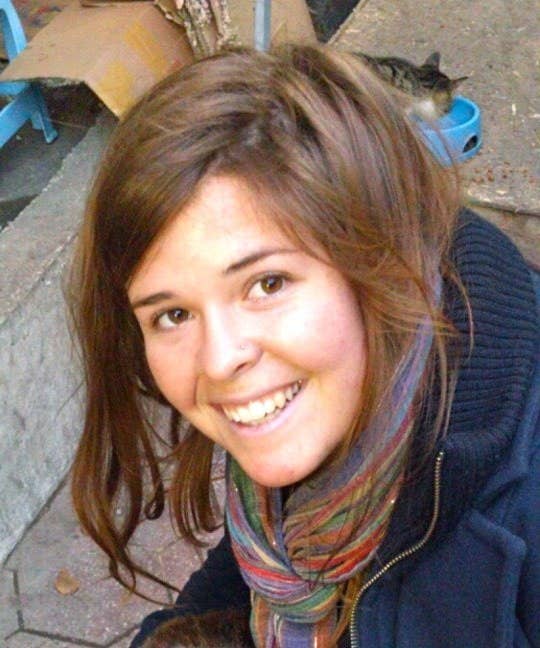 "We are heartbroken to share that we've received confirmation that Kayla Jean Mueller has lost her life," her family said in a statement Tuesday. "Kayla was a compassionate and devoted humanitarian. She dedicated the whole of her young life to helping those in need of freedom, justice, and peace."
On Friday, the SITE Intelligence Group, an organization that monitors jihadist activity on the internet, named Mueller and reported that ISIS claimed she had been killed in a recent airstrike led by Jordan. Through a representative, Mueller's family confirmed her identity at the time, although they did not comment on whether she was alive or dead and asked reporters to "limit speculation on her situation." Until that point, U.S. officials and her family had worked to keep her name secret, for her safety.
According to a statement from her family, Mueller began working with Syrian refugees on the Turkish-Syrian border in December 2012. She was taken captive by ISIS in Aleppo, Syria, on Aug. 4, 2013, while leaving a Spanish Médecins Sans Frontières (Doctors Without Borders) hospital. ISIS made contact with the Mueller family nine months later in May 2014 to confirm her captivity and provide proof of life.
Mueller's interest in humanitarian work began at a young age. As a high school senior in 2007, Mueller was profiled by Prescott's paper, the Daily Courier, for her activism and volunteer projects.
By the time she graduated from Tri-City College Prep High School in Prescott in 2007, Mueller had won a number of awards for academics as well as philanthropy and volunteer service, such as the President's Award for Academic Excellence and the Gold Presidential Volunteer Award.
Mueller continued to advocate for humanitarian issues while she attended Northern Arizona University. In April 2009, she led a protest to raise awareness for Darfur as the president of the school's genocide awareness group.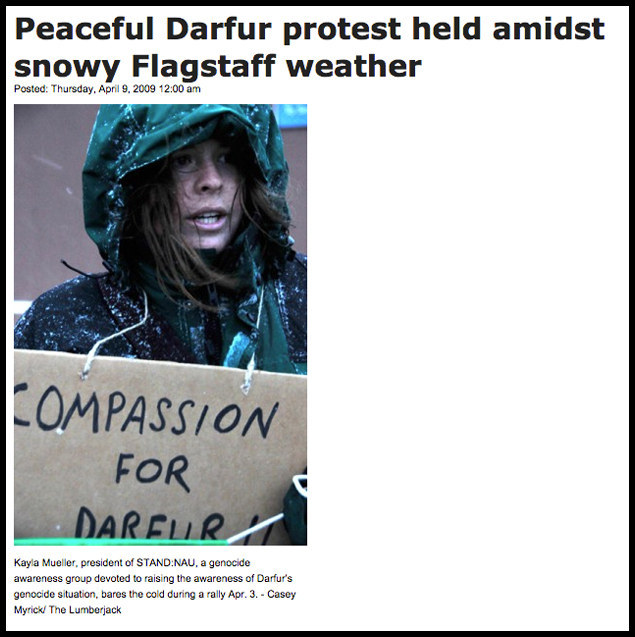 Mueller graduated from Northern Arizona University in December 2009 and spent the next year working with humanitarian aid groups in Asia and the Middle East.
She spent five months working in India before moving to Tel Aviv, Israel, to volunteer at the African Refugee Development Center. She then moved to Palestine to continue her humanitarian work.
"This really is my life's work, to go where there is suffering," she wrote on her blog in May 2010. "I suppose, like us all, I'm learning how to deal with the suffering of the world inside myself... to deal with my own pain and most importantly to still have the ability to be proactive."
She returned home to Arizona in 2011, where she worked for an HIV/AIDS clinic and volunteered for a women's shelter. In October 2011, she participated in a YouTube "sit-in" in solidarity with the people of Syria.
Mueller moved to France in December 2011 and spent a year in Provence as an au pair to learn French, a language she believed would help her in her aid work.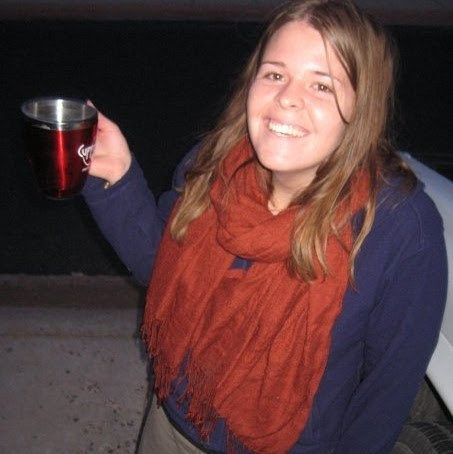 In December 2012, she moved to Turkey to work with the Danish Refugee Council and the humanitarian organization Support to Life to assist families that had been forced to flee their homes.
"The suffering of the Syrian refugees drew Kayla to the Turkish/Syrian border in December, 2012," the Mueller family said in a statement. "Kayla found this work heartbreaking but compelling; she is extremely devoted to the people of Syria."
According to her parents, when Mueller was asked what kept her going during her difficult missions, she answered, "I find God in the suffering eyes reflected in mine; if this is how you are revealed to me, this is how I will forever seek you."
"I will always seek God," she said. "Some people find God in church. Some people find God in nature. Some people find God in love; I find God in suffering. I've known for some time what my life's work is, using my hands as tools to relieve suffering."
In January 2013, Mueller contacted her friend Ruth Sherlock, a foreign correspondent for The Daily Telegraph, to ask if she had any contacts in Turkey that might be able to help her get into one of the largest Syrian refugee camps.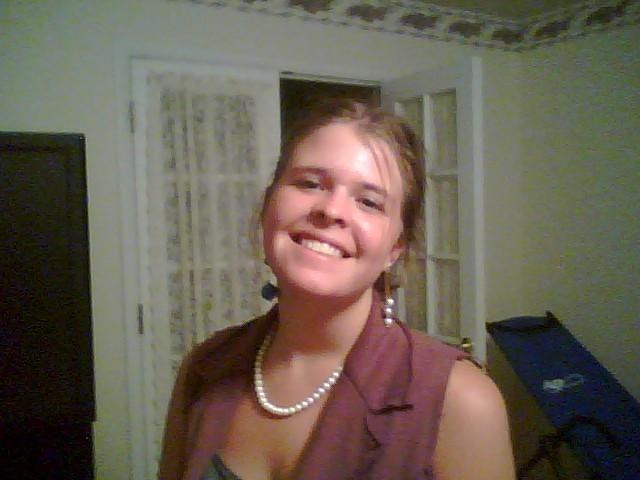 Sherlock said that Mueller was at that time working with "a local Turkish NGO" to create a community center in the Syrian border town Kilis, home to one of the country's largest refugee camps, but the organization was having trouble with the necessary paperwork to get her into the camp itself.
Soon after, she began working with the international humanitarian aid agency "Support to Life" in Turkey.
Mueller had given a presentation in her hometown about her time in Turkey at the Prescott Kiwanis Club and told the audience about how she reunited a Syrian man with his 6-year-old son after their refugee camp was bombed.
"This story is not rare in Syria," Mueller told the Daily Courier. "This is the reality for Syrians two and a half years on. When Syrians hear I'm an American, they ask, 'Where is the world?' All I can do is cry with them, because I don't know... Syrians are dying by the thousands, and they're fighting just to talk about the rights we have."
"For as long as I live, I will not let this suffering be normal. (I will not let this be) something we just accept," Mueller said. "It's important to stop and realize what we have, why we have it, and how privileged we are. And from that place, start caring and get a lot done."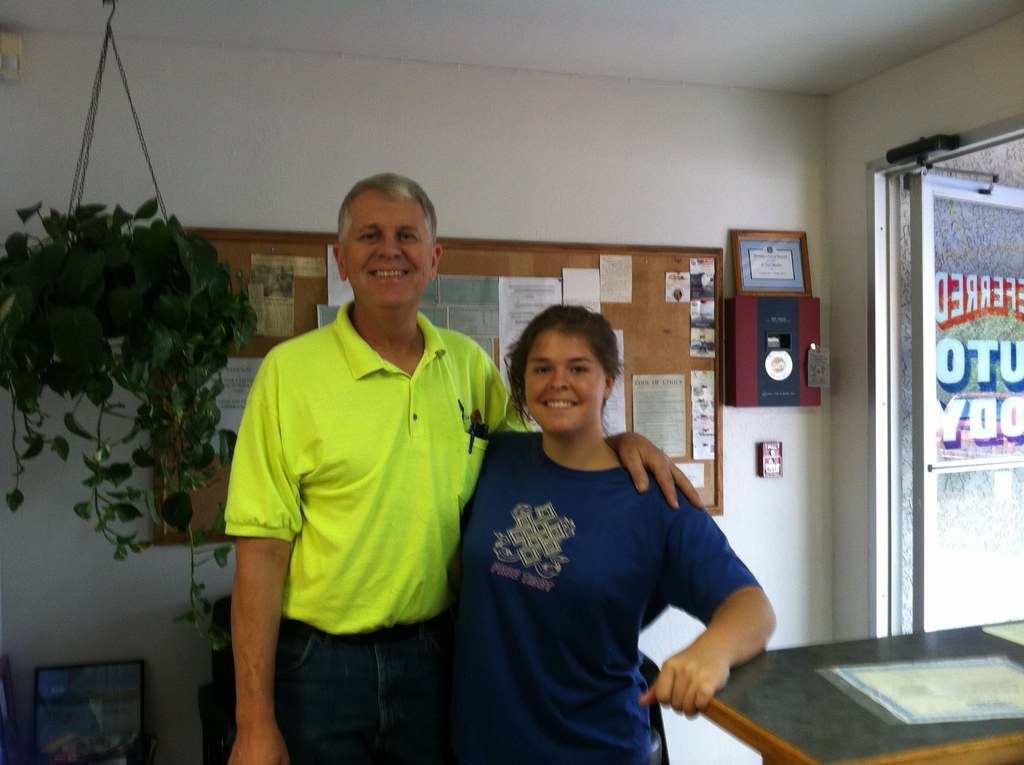 In July 2013, a month before she was taken hostage, Mueller appears to have posted this poem to her Google+ page.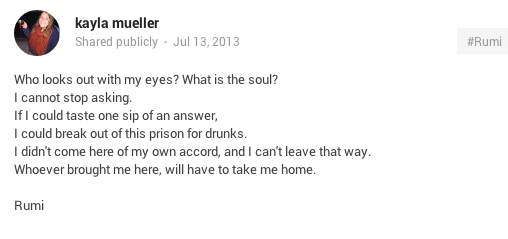 On Aug. 3, 2013, Mueller and a Syrian man (described by some as a friend or colleague and others as a boyfriend or fiancé) drove into the northern Syrian city of Aleppo.
The man had been contracted to fix the internet connection at a compound run by the Spanish wing of Doctors Without Borders inside the city, and employees of the humanitarian agency told the New York Times that they were surprised that he had brought Mueller with him.
The repair work took longer than expected and Mueller and her companion spent the night at the compound, for their safety, a spokesperson for Doctors Without Borders told the Times. They planned to drive to an Aleppo bus stop and take a bus back to Turkey the next day.
On Aug. 4, en route to the bus stop, they were abducted and taken hostage. Mueller's companion was released after several months and apparently returned to Syria soon afterward to negotiate with his kidnappers for Mueller's release, but was unsuccessful.
Nine months later, in May 2014, Mueller's kidnappers contacted her family to confirm her captivity and begin negotiations. Around this time, Mueller was able to get a note to her family, which was released in its entirety on Tuesday.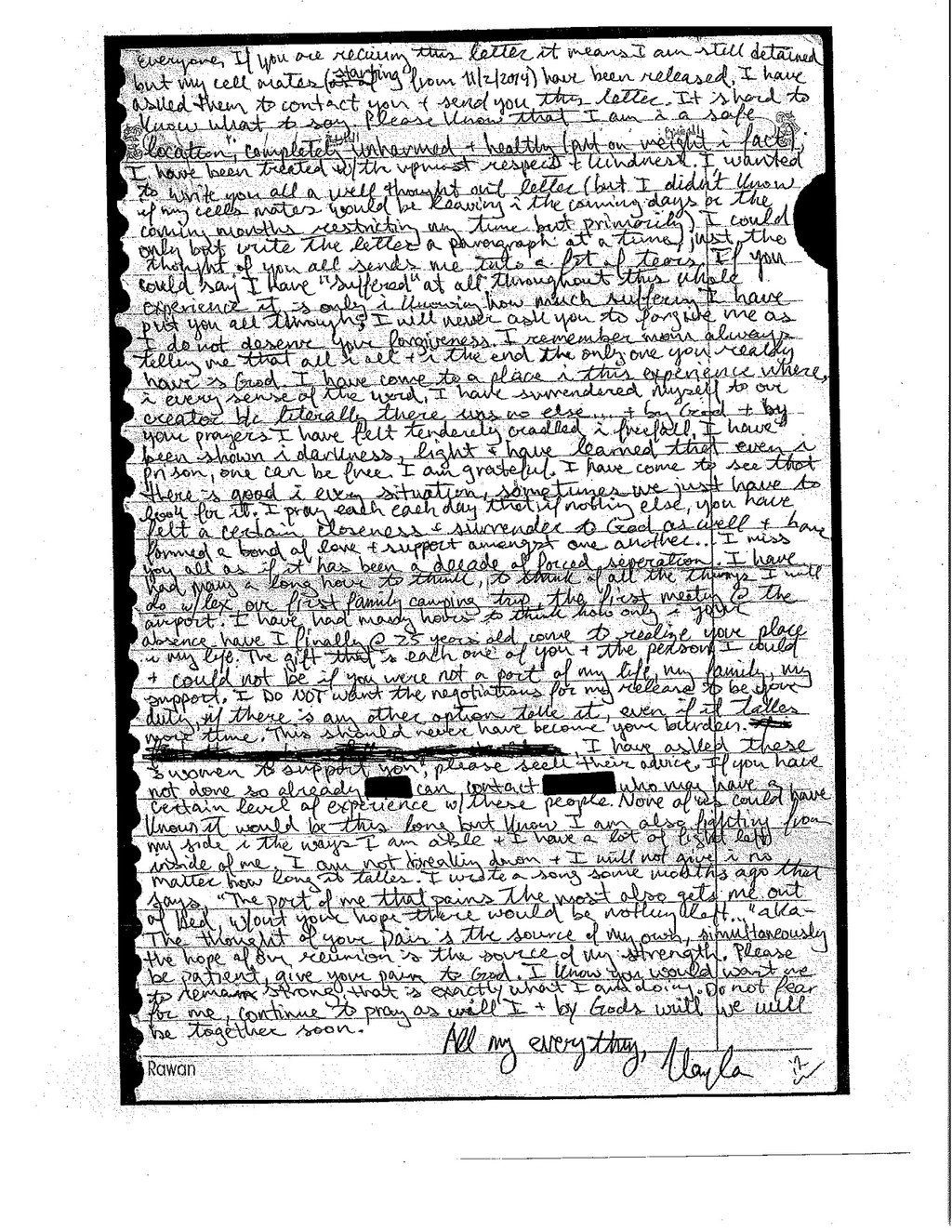 Everyone, If you are receiving this letter it means I am still detained but my cell mates (starting from 11/2/2014) have been released. I have asked them to contact you + send you this letter. It's hard to know what to say.

Please know that I am in a safe location, completely unharmed + healthy (put on weight in fact); I have been treated w/ the utmost respect + kindness. I wanted to write you all a well thought out letter (but I didn't know if my cellmates would be leaving in the coming days or the coming months restricting my time but primarily) I could only but write the letter a paragraph at a time, just the thought of you all sends me into a fit of tears.

If you could say I have "suffered" at all throughout this whole experience it is only in knowing how much suffering I have put you all through; I will never ask you to forgive me as I do not deserve forgiveness. I remember mom always telling me that all in all in the end the only one you really have is God. I have come to a place in experience where, in every sense of the word, I have surrendered myself to our creator b/c literally there was no else….+ by God + by your prayers I have felt tenderly cradled in freefall.

I have been shown in darkness, light + have learned that even in prison, one can be free. I am grateful. I have come to see that there is good in every situation, sometimes we just have to look for it. I pray each each day that if nothing else, you have felt a certain closeness + surrender to God as well + have formed a bond of love + support amongst one another…

I miss you all as if it has been a decade of forced separation. I have had many a long hour to think, to think of all the things I will do w/ Lex, our first family camping trip, the first meeting @ the airport.I have had many hours to think how only in your absence have I finally @ 25 years old come to realize your place in my life.

The gift that is each one of you + the person I could + could not be if you were not a part of my life, my family, my support. I DO NOT want the negotiations for my release to be your duty, if there is any other option take it, even if it takes more time. This should never have become your burden. I have asked these women to support you; please seek their advice. If you have not done so already, [REDACTED] can contact [REDACTED] who may have a certain level of experience with these people.

None of us could have known it would be this long but know I am also fighting from my side in the ways I am able + I have a lot of fight left inside of me. I am not breaking down + I will not give in no matter how long it takes.

I wrote a song some months ago that says, "The part of me that pains the most also gets me out of bed, w/out your hope there would be nothing left…" aka -­ The thought of your pain is the source of my own, simultaneously the hope of our reunion is the source of my strength. Please be patient, give your pain to God. I know you would want me to remain strong. That is exactly what I am doing. Do not fear for me, continue to pray as will I + by God's will we will be together soon.

All my everything, Kayla
On Tuesday, Mueller's family and the White House confirmed that she had been killed, although it is not known at this time whether she had died in an airstrike, as ISIS reported on Friday.
The White House said that the Mueller family had received additional information from ISIS over the weekend that confirmed her death.
"We are so proud of the person Kayla was and the work that she did while she was here with us," her parents Marsha and Carl Mueller said in a statement.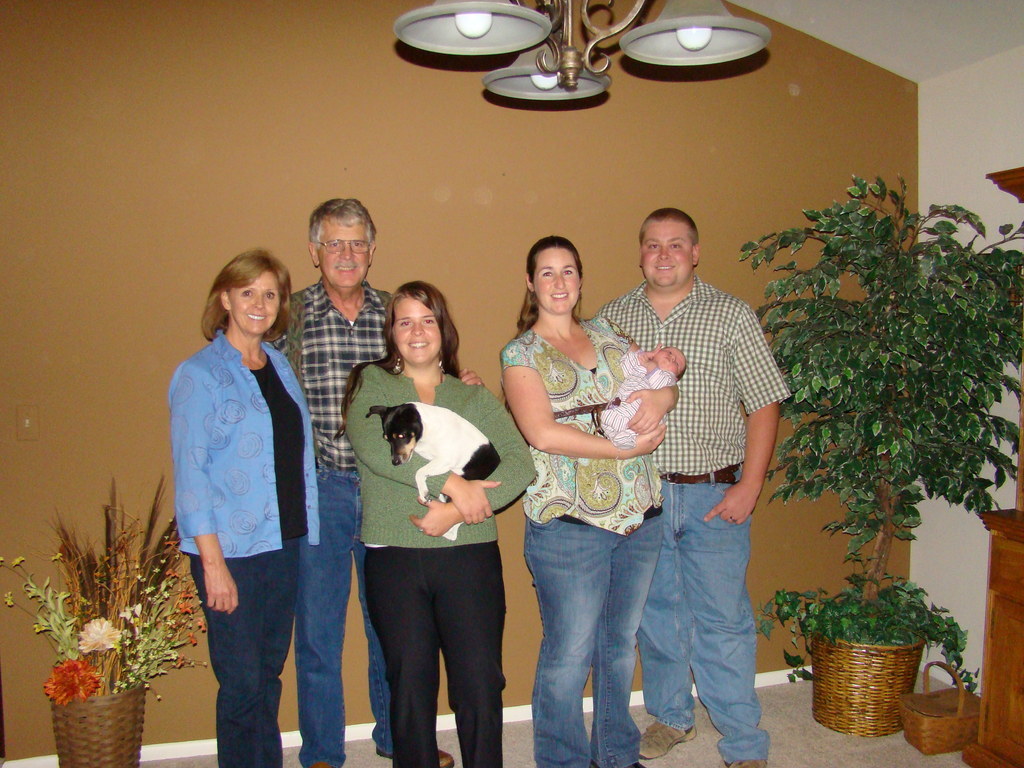 "She lived with purpose, and we will work every day to honor her legacy."