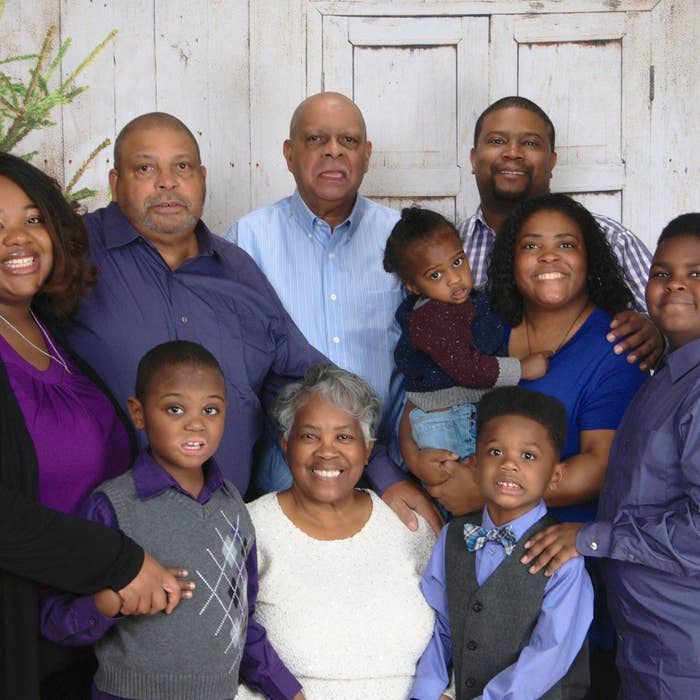 At least 17 people are dead after a tourist duck boat sank during a sudden storm Thursday near Branson, Missouri.
Nine members of an 11-person family group from Indianapolis who were aboard the vessel are among the victims, Missouri Gov. Mike Parson said Friday.
Here's what we know so far about those who died:
The large, "close-knit" family from Indianapolis was visiting Branson on vacation and loved to take trips together as often as they could, Ingrid Coleman Douglas told the Indy Star.
The victims spanned three generations and were beloved members of the community who had strong ties to the Zion Tabernacle Apostolic Church. The youngest, Arya, was just 1 year old.
Horace "Butch" Coleman, 70, was the family patriarch who had retired from his job at UPS and coached a youth league football team, which paid tribute to him on social media.
"He gave [40-plus years] to his/our community," the league said. "RIP to a community legend but most importantly a man to his family."
Horace's wife, Belinda, and his brother, 76-year-old Ervin Raymond Coleman, also died.
Like her husband, Belinda adored the young children in her family. The 69-year-old proudly posted photos of the large brood on Facebook, sharing updates about new births and life milestones.
Belinda and Butch Coleman's children, Angela Coleman, 45, and Glenn Coleman, 40, were also on the boat with their young children when it suddenly submerged.
Angela's 2-year-old son, Max, drowned, as did three of Glenn's children: Reece, 9, Evan, 7, and the youngest, Arya.
"I grew up with you, through good and bad," Jeff Coleman, a family member, wrote on Facebook. "Family barbecues will never be the same. Seeing the smiles when I came for visits will never be forgotten. Love you and we will see each other again."
Glenn's wife, Tia Coleman, said she believes angels saved her from the roaring water and pulled her to safety.
"Lord, just let me die," she recalled thinking in an interview from her hospital bed. "Keep me, Lord, so I can get to my children. ... I don't know if they were angels or people on the boat but they pulled and pulled and they got me up."
She and her nephew were the only members of the family who survived, she told local media.
"My heart is very heavy," Coleman said. "There's not much that can be done. The only thing that I would like to be done can't — it's to bring my family back."
A GoFundMe has been set up to help Tia recover.
Coleman said that while they were on the boat, the captain had told passengers not to worry about putting on life jackets.
"'You don't need 'em,'" she recalled him saying. "So nobody grabbed them."
"However, in doing that, when it was time to grab them, it was too late," Coleman continued. "And I believe that a lot of people could have been spared."
During an emotional press conference Saturday, Coleman talked about what she remembered from the accident and how she survived.
The boat filled up with water, she said, before she fell beneath the surface.
"It was ice cold," she said. "I just remember kicking and swimming, swimming up to the top, and as I was swimming I was praying — 'Please,' I said, 'Lord, please let me get to my babies. I got to get to my babies. I got to get to my babies.'"
The harder she kicked, she said, the more she felt like she was getting pulled down, and for a moment, she thought that if her kids couldn't make it, there was no need for her to survive.
"If they don't make it, Lord take me too. There's really no need for me to be here," Coleman recalled thinking.
But then she floated to the surface.
"I felt the water temperature change and ... I knew I was to the top, so I stuck my hand out," Coleman said. "I kept swallowing tons of water, the waves were crashing over my face, and every time I got my head a little bit above water I screamed, 'Help, help!'"
She eventually made it to a nearby boat and was pulled in to safety.
"I didn't see any of my family, but I believe I survived by God and by good Samaritans," she said.
Coleman then spoke about each family member she lost and asked everyone to remember them "as the beautiful people they were."
Her oldest son, Reece, was autistic, she said, "but he made every day worth living and knowing."
"He was the happiest, sweetest little boy anybody would ever want to meet," she said.
Her younger son, Evan, "was extremely smart, quick, and witty" and loved life. Arya, though only a year old, "had a thousand personalities wrapped up in her," Coleman said.
"She would blow kisses and she would fight. She was a little fireball and my only girl," she said.
Coleman said she never thought she would be so lucky to marry into a family like this one, saying that her father-in-law "had a heart of gold" and that her mother-in-law had always been supportive.
"I never knew I would marry into such great people," she said
She called her nephew Max "the sweetest baby ever."
"He loved big hugs and warm kisses," she said.
Robert "Bob" Williams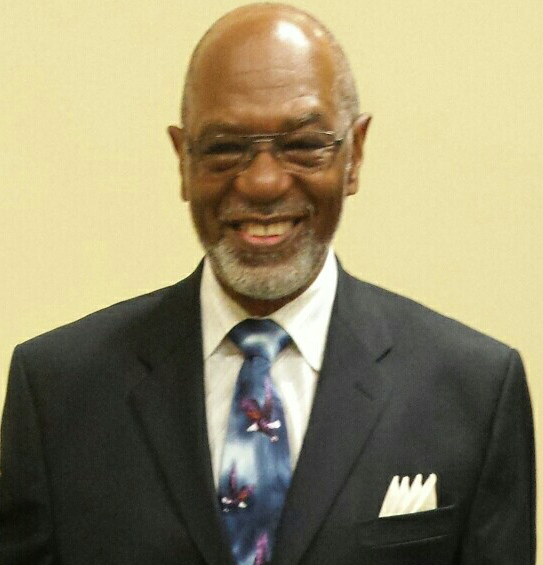 Robert "Bob" Williams, the driver of the vessel, was among those killed in the accident, Branson Mayor Karen Best confirmed to the Associated Press.
The mayor said Williams, known as "Captain Bob," was "a great ambassador" for the town.
"He was at every event," Best said. "He knew everyone."
Williams' wife, Judy, told CNN her husband was also "a man of God."
"He'd talk to anybody," she said. "He made an effect on many lives. He would give up his life for somebody."
Steve and Lance Smith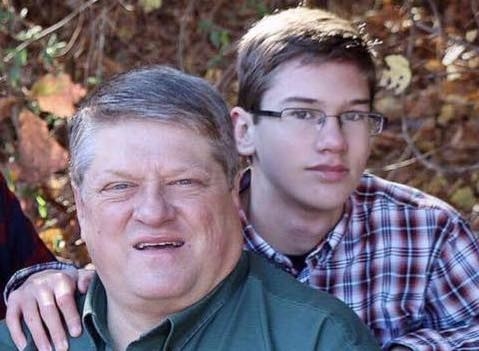 Steve Smith, 53, and his 15-year-old son, Lance, of Osceola, Arkansas, were also among the victims.
Their deaths were first reported by the Christian Chronicle, a newspaper for the Churches of Christ, for which Steve served as a deacon in his hometown.
According to the newspaper, Steve's wife, Pamela, chose to stay on shore, while he and their two children went on the ill-fated voyage. Their teenage daughter, Loren, was among the survivors of the disaster.
A fellow member of the family's church, Will Hester, remembered the Smiths via a Facebook post. "This past Sunday I finally was able to get Lance to do a devotional and break out his shell!" he wrote. "He was like a son to me and I will miss him greatly. He was the perfect example of humility and compassion! He cared about everyone."
Last August, Pamela Smith shared a prayer on Facebook for her two children as they returned to school. "As much as I love them, You love them even more," it read, "and I know you will be watching out for them."
Janice and William Bright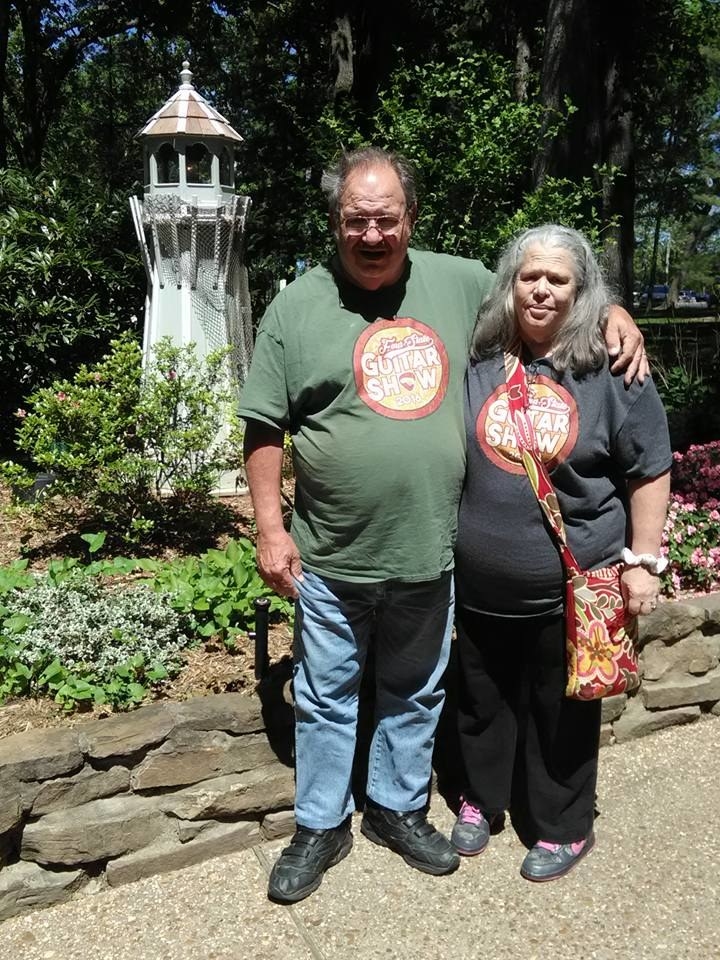 Janice and William Bright, a married couple from Higginsville, Missouri, were on vacation in Branson celebrating their wedding anniversary.
"They came down to Branson for their 45th wedding anniversary. They were married 45 years June 11. And this was their getaway just for them," William's sister, Karen Abbott, told reporters.
William, 65, had posted a message on his Facebook celebrating the anniversary: "Today Jan and I have been married 45 years. And still happy it's hard to believe how fast the time go we have 3 kids and 16 grandkids it's been a lot of fun."
Pictures on Facebook showed him playing guitar, lying with his youngest grandchild and a cat on his lap, and playing with his other grandchildren at the park. Janice, 63, is seen cuddling with her young grandchildren and going on trips with her family.
"My brother was my best friend in the world," Abbott said, explaining that they'd lost their own parents over three decades ago. "So, it was just he and I and our kids."
The sisters-in-law were also very close. "I've loved Janice for 47 years. She was my friend before she was my sister," Abbott told the Kansas City Star.
Abbott said she'd often vacation with her brother and sister-in-law and was coming down to spend the weekend away with the couple when she heard of the news.
"We were going to go see the Million Dollar Quartet," she said, referring to a local play.
Abbott said the Brights had three daughters, one of whom is currently pregnant. "They're expecting their 17th grandchild; they have 16," she said.
The Brights' eldest daughter has 10 children. "It was hard for her to tell them today that both their grandma and grandpa were gone," Abbott said in tears.
Leslie Dennison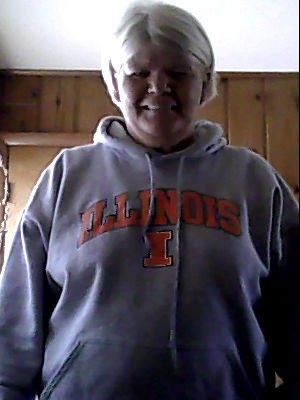 Leslie Dennison, 64, was visiting Branson with her granddaughter on a trip, her son Todd Dennison told the Kansas City Star while choking back tears.
They had only been in town for about an hour before heading to the dock and boarding the boat, one of the city's most popular tourist attractions.
Later that night, his 12-year-old daughter, Alicia, who survived the accident, described from her hospital bed how her grandmother had pushed her upward to rescue crews, saving her as the boat went under.
Todd Dennison changed his Facebook profile picture to a photo of his mother, writing, "Love you so much mom!!"
His brother, Brian Dennison, also paid tribute to her on Facebook, calling her a hero.
Dennison loved playing lottery games and country music, according to her Facebook page. She used to work at Augustana College as a supervisor.
William "Bill" Asher and Rosemarie "Rosie" Hamann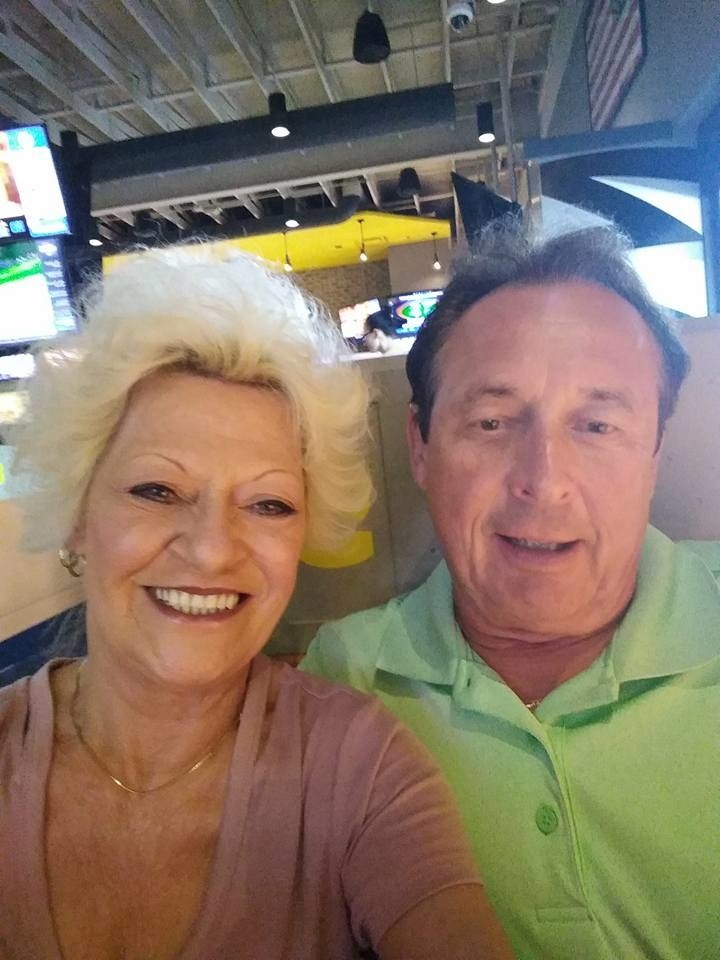 William "Bill" Asher, 69, and his girlfriend, Rosemarie "Rosie" Hamann, 68, of St. Louis were also identified among the dead.
"They were two of the nicest people you will ever meet in your entire life," friend Patti Zimmer Lewis told the St. Louis Post-Dispatch.
Asher's former neighbor Jim Roepke told local station KMOV that the inseparable couple loved to travel.
"Will was such an integral part of the community here. He knew everybody. There wasn't a person that drove by that he didn't wave to, talked to. He was just wonderful," Roepke said. "He was always happy, always has a smile, always willing to help out. That's by far the fondest memory and will always stick with me."
On Facebook, the couple were pictured in selfies with beaming smiles, as well as in photographs laughing and dancing. "Dancing is a very important part of my life!" wrote Hamann, who had celebrated her birthday earlier this week.
"Two beautiful souls who brought so much love to so many," said another friend on Facebook. "I was honored to have known you."
In November, Asher shared a song by pop country singer Brett Young on Facebook, saying he knew Hamann would love it. She told him that she did.
"Somehow, somewhere," Asher had written, "grab that special person in your life, hold them close, look into each other's eyes, and dream about tomorrow together."
CORRECTION
Angela and Glenn Coleman are Belinda Coleman's children. An earlier version of this post misstated their relationship.