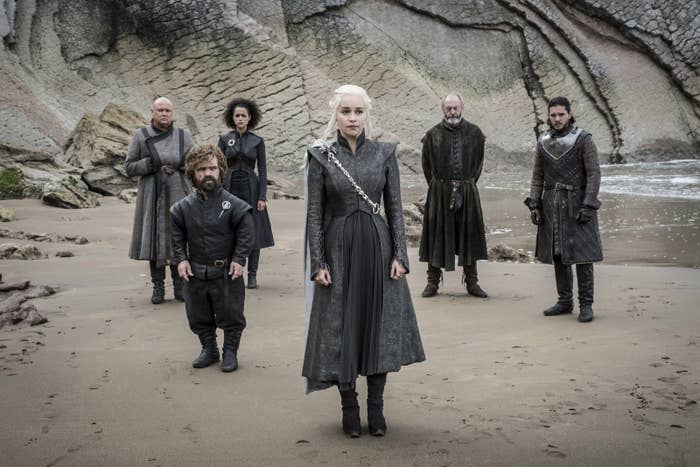 An unaired episode of Game of Thrones has leaked online, an HBO spokesperson confirmed to BuzzFeed News Friday.

The episode, titled "The Spoils of War," is the fourth in the show's seventh season, and will air this Sunday.

"HBO can confirm that the leaked episode was not a part of the recent hack," a spokesperson for the network said in an email in response to a BuzzFeed News query.

Star India, one of HBO's distribution partners, has claimed responsibility for the leaked episode's origin.

"This confirms the compromise of Episode 4 of Game of Thrones Season 7, earlier this afternoon. We take this breach very seriously and have immediately initiated forensic investigations at our and the technology partner's end to swiftly determine the cause. This is a grave issue and we are taking appropriate legal remedial action," a Star India spokesperson said in a statement.

The leaked episode now circulating online is watermarked with the Star India logo and a "For internal viewing only" warning.

This is a developing story. Check back for updates and follow BuzzFeed News on Twitter.