Has The United States Been Funding Anti-Government Activists In Egypt?
Al Jazeera reports that the U.S. State Department has been channeling money to anti-Islamist and anti-Morsi groups.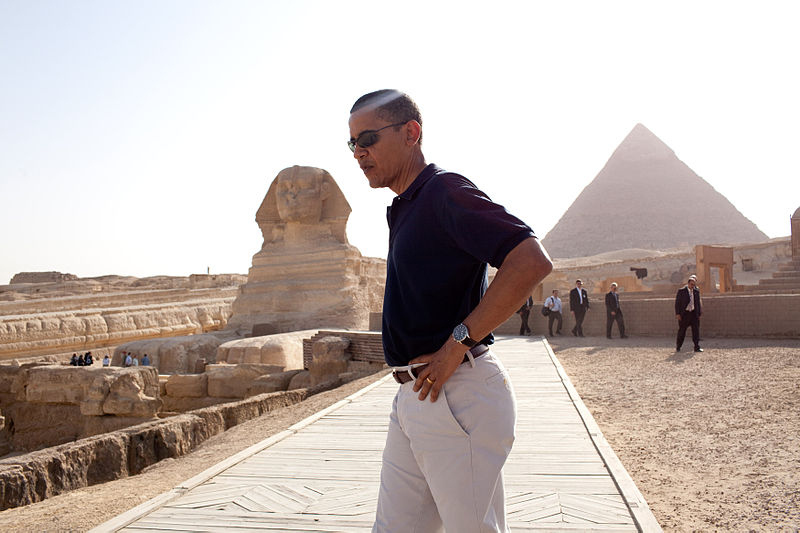 An incendiary report by Al Jazeera indicates that the United States government has been secretly funding Egyptian opposition figures for the past two years through a State Department program to promote democracy in the Middle East.
"The State Department's program, dubbed by US officials as a 'democracy assistance' initiative, is part of a wider Obama administration effort to try to stop the retreat of pro-Washington secularists, and to win back influence in Arab Spring countries that saw the rise of Islamists, who largely oppose US interests in the Middle East," Al Jazeera reports. Funding is dispersed through a variety of official agencies, specifically the Bureau for Democracy, Human Rights and Labor (DRL), The Middle East Partnership Initiative (MEPI), and USAID, who then pass the money along to pro-democracy endowments and nongovernmental organizations. According to federal records, MEPI spends $70 million each year promoting democracy in the Middle East, and USAID earmarks $390 million of its $1.4 billion budget for democracy promotion.
The network obtained documents through the Freedom of Information Act that they say show activists funded by the Obama administration's "democracy assistance initiative" include "An exiled Egyptian police officer who plotted the violent overthrow of the Morsi government, an anti-Islamist politician who advocated closing mosques and dragging preachers out by force, as well as a coterie of opposition politicians who pushed for the ouster of the country's first democratically elected leader."
If true, the State Department may have broken Egyptian laws prohibiting foreign political funding and certain U.S. regulations that ban the use of taxpayer money to support foreign politicans or groups that target democratically elected governments.